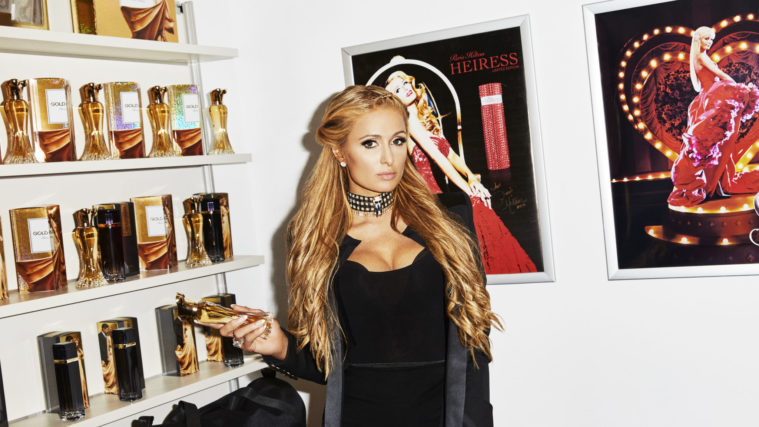 Updated on Aug. 18, 4:42 p.m. 
Paris Hilton issued an apology over the comments she made about the women who have come forward with sexual assault accusations against Donald Trump. Here is her full statement which was first released to Refinery29:
"I want to apologize for my comments from an interview I did last year. They were part of a much larger story and I am regretful that they were not delivered in the way I had intended.

I was speaking about my own experiences in life and the role of media and fame in our society and it was never my intention for my comments to be misapplied almost a year later. I always believe in helping women have their voices heard and helping create an environment where women feel empowered and believe in themselves.

I am deeply hurt by how this has played out and also deeply sorry. Moving forward I will continue to do what I can to be an advocate for girls and women with the hopes of providing a louder voice for those who may desperately need it."
***
Paris Hilton hasn't been on anyone's radar lately. That was until she sparked controversy in her latest interview with Marie Claire. In the article, she claims that she does not believe the sexual assault accusations made by over a dozen women against Donald Trump. That's not hot, Paris.
The article focused on her strong work ethic but her family's relationship with Trump came up, "I've known him since I was a little girl. And he's always been so nice, so respectful, and sweet." Despite him describing her as "Dumb like a fox" spewing out comments like "grab them by the pussy," she defended him. "I've heard guys say pretty crazy things. Like worse than that. So I think that when someone doesn't realize they're being filmed or recorded, they say things."
When asked about the women who have come forward to accuse Trump of sexual assault she had this to say, "I think that they are just trying to get attention and get fame. I feel like a lot of people, when something happens all these opportunists will come out." To make matters worse, she thinks that these women are just doing it for money, "They want to get money or to get paid to not say anything or to get a settlement when nothing really happened. So I don't believe any of that." She even continues to defend Trump, saying his charisma attracted these women, "And I'm sure that they were trying to be with him, too. Because a lot of women, I've seen, like him because he's wealthy and he's charming and good-looking so I feel like a lot of these girls just made the story up. I didn't pay any attention to it. I heard a couple things about it. I don't believe it."
Paris, are you sure you're talking about the same Donald Trump here?
He's made sexist and racist comments, hit on a president's wife, and bullies everyone he thinks is inferior, among other things. As someone who identifies as a feminist, this doesn't really show girl power.
[
Vanity Fair
]
Photo courtesy of Marie Claire
Follow Preen on Facebook, Instagram, Twitter, Snapchat, and Viber
Related stories:
Donald Trump Sexually Assaulted Women and It's On Tape
Who Run the Free World? Women, Not Donald Trump
How to Be a Man in the World of Donald Trump, Emmanuel Macron, and Rodrigo Duterte?
Men Like Donal J. Trump Need to Give Up Toxic and Fragile Masculinity