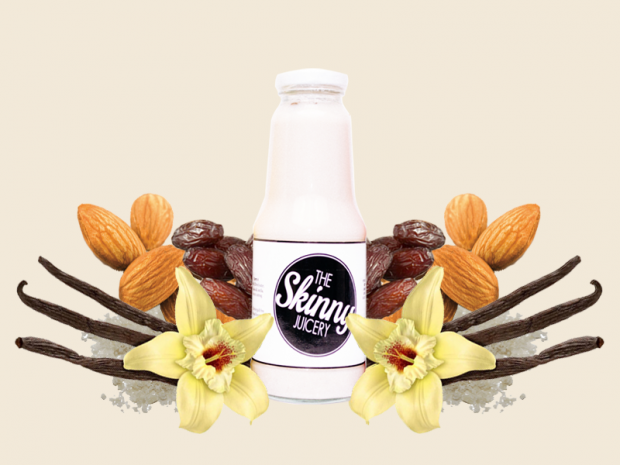 If a cold-pressed juice company could win an award for having the best customer service, The Skinny Juicery would be it. With an extensive section on their website on cleansing do's and don'ts with sample meal plans for what to eat before and after a cleanse, their mobile number and email address for orders even doubles as a kind of hotline for juicing noobs.
In fact, they're so thorough, they admit the fact that their Green juices are difficult to get down (not many things have changed since childhood), and offer tips for powering through. They offer Cheat Sheets in anticipation of situations where you can't show up with nothing but a bottle of juice in hand (i.e. dinner with your boyfriend's parents). There's a full list of detox symptoms on their website, including fatigue, Canker sores, skin eruptions, and, er, increased sex drive. There are also adequate warnings against juicing for women who are pregnant and lactating, diabetics, and people on medication, like blood thinners.
Program: What is unique about the three detox options offered by The Skinny Juicery is the inclusion of Hello, Skinnies, which are dairy-free "snacks" made from almonds or hydrating fruits, like coconuts or watermelon. Each program also comes with two Yogi Tea bags to take before and after your juices for the day.
Nurture Skinny is their six-bottle beginner cleanse, which lasts for a day. Super Skinnies is for more experienced cleansers and comes with 12 bottles for two days, and the Detox Pro is for cleansers with stronger willpower who can down 18 bottles for three days. More recently, they've introduced additional programs for hardcore cleansers: the Power Skinny five-day cleanse (30 bottles), and the Sexy seven-day cleanse (42 bottles).
While you can choose from their menu of juices (Greens, Roots, Citrus, and Hello, Skinnies), they already have a recommended list: three bottles of Greens, one bottle of Roots or Citrus, and two bottles of Hello, Skinnies.
Each program with a prescribed schedule for which bottle to drink at a specific time, along with a Cheat Sheet in case of failure. Your failure. #kidding
Rates: The Nurture Skinny starts at P1,875, while the Sexy seven-day cleanse goes up to P10,950. All prices are already inclusive of Manila door-to-door delivery charge, along with a recyclable thermal bag.
Delivery: Since their rates already include delivery charge, The Skinny Juicery pretty much delivers anywhere in Metro Manila. You just need to send in your order form and payment two business days before your actual cleanse. If you prefer to buy bottles individually or pick it up yourself, The Skinny Juicery is available at all five branches of Beyond Yoga in Il Terrazo, Tomas Morato; Metropointe Center, Greenhills; Westgate Center, Alabang; Rockwell Center; and Bonifacio High Street Central.
The Skinny Juicery. (0917) 320 5329. [email protected]. http://theskinnyjuicery.com/
Photo by Patrick Segovia
Collage by Dorothy Guya