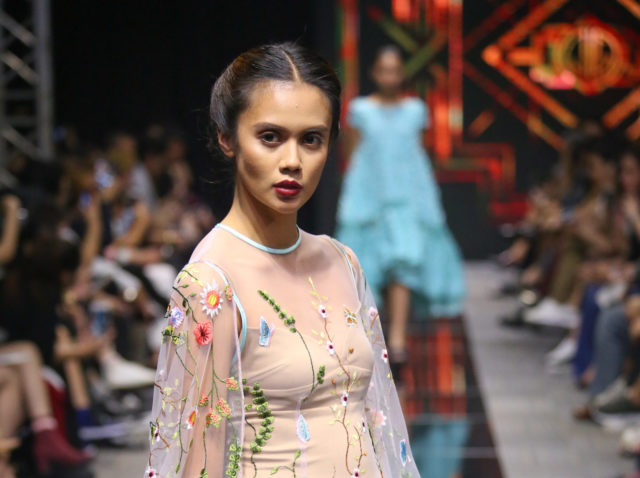 What really makes a party dress? On one hand, we have those who love bold colors and sexy cuts. On the other, something simple but makes up for it with embellishments. But we could all agree that we want something that's different and stand-out from the last one we wore.
At last night's Manila Fashion Festival, we caught ourselves choosing favorites and planning where it's best to wear these dresses—be it at garden weddings or an upcoming Christmas shindig. So here's our party dress picks from the first day of MFF Beyond.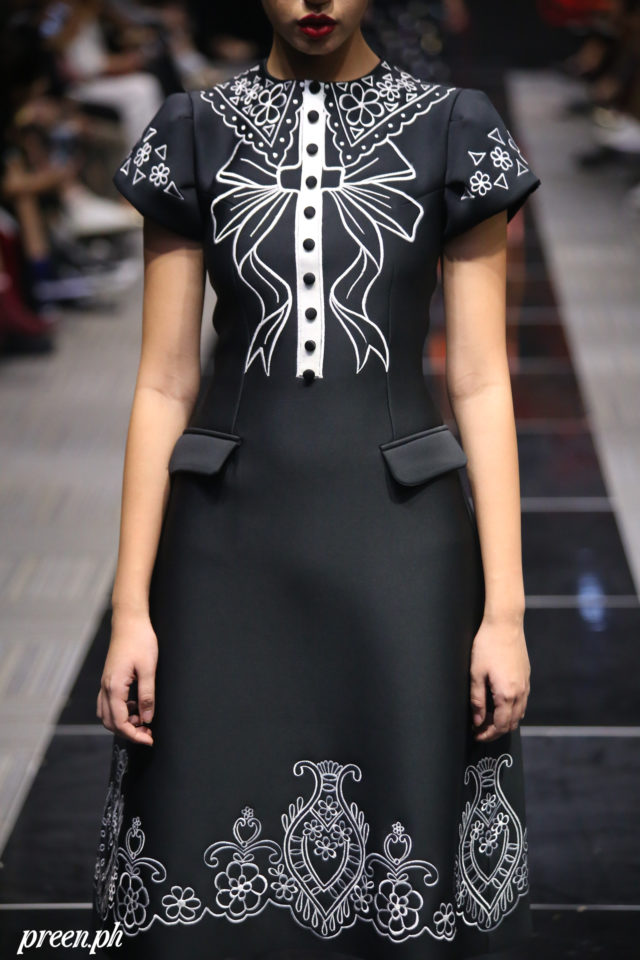 Cheetah Rivera's The Great Gatsby-inspired collection had several eye-catching pieces. One in particular is this LBD with hand-painted white details on the front, which is a mix of tuxedo and feminine sketches.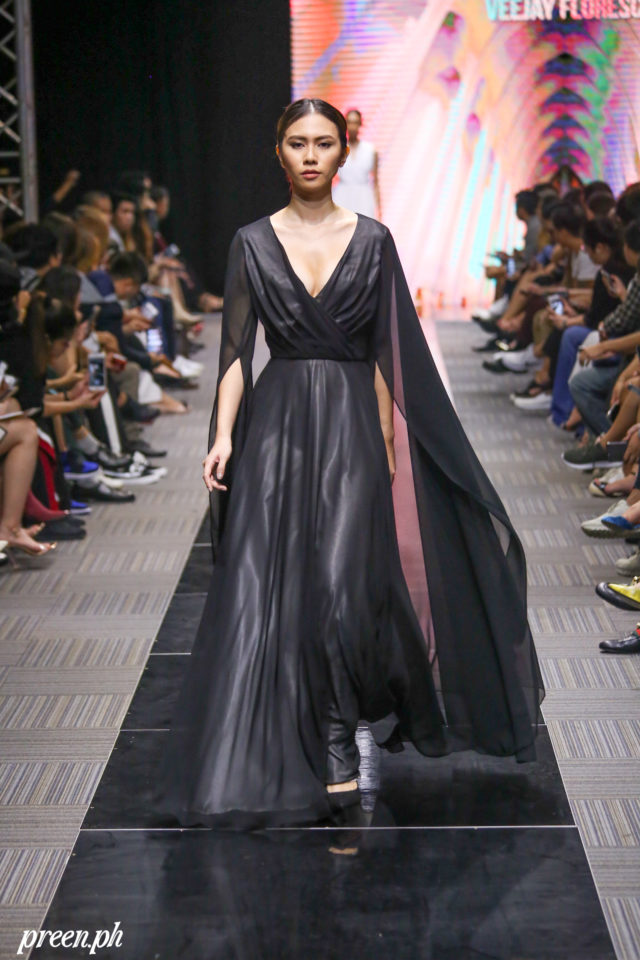 Capes always add drama to any outfit. (Check out our previous list if you don't believe us.) Veejay Floresca's eveningwear showcases  the women's silhouettes. This one in particular has a flowy cape and a deep V neckline for a sultry and sophisticated feel.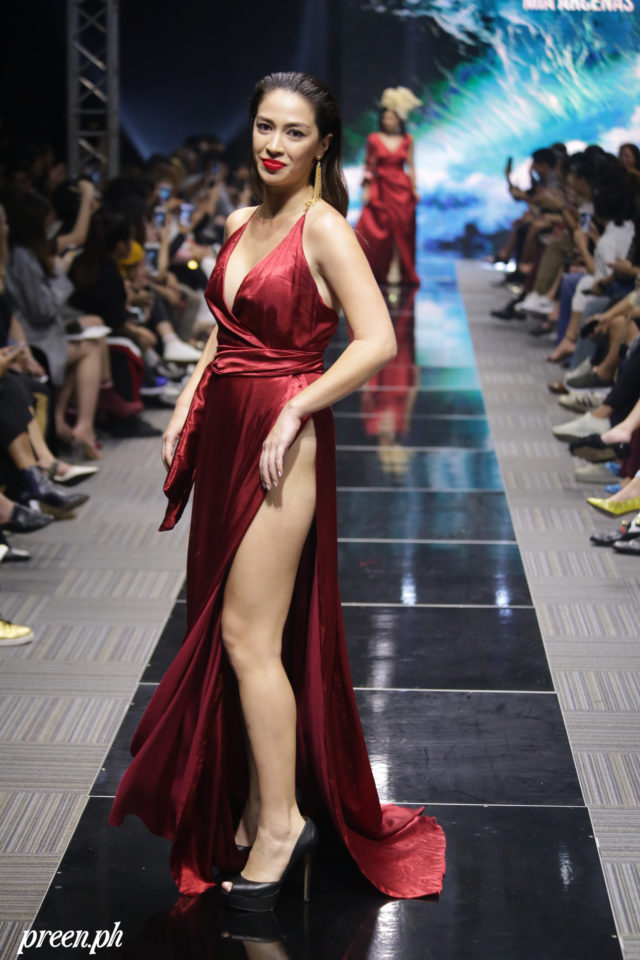 Show off your long legs by wearing a dress with a slit. This red number by Mia Arcenas has a daring thigh-high slit. Be cautious though, you wouldn't want a wardrobe malfunction while wearing this one.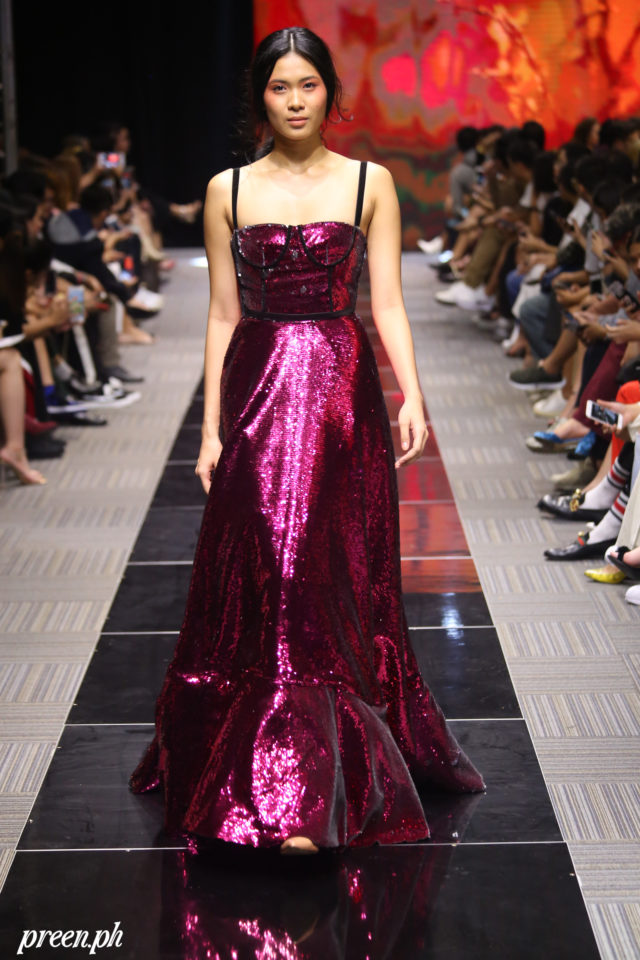 Imagine entering a room wearing a purple sequined dress from Rob Ortega. If you're someone who's not into color, let this sparkly piece convince you otherwise.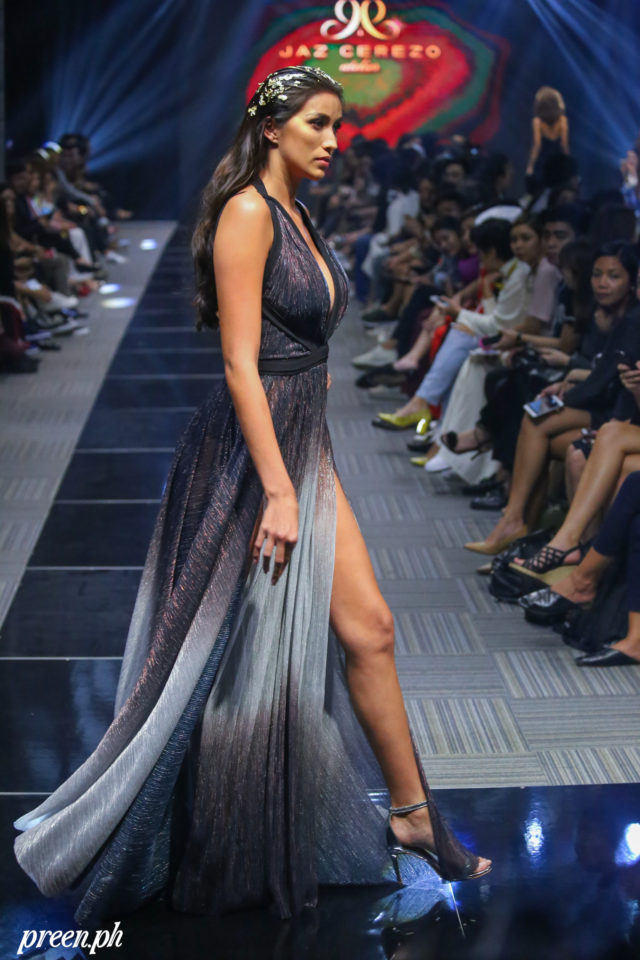 I'm always so fascinated with gradient pieces that mimic the night sky. This Jaz Cerezo piece is a mix of black, grey, and silver with shimmer. The skirt also has a goddess-like flow that follows your every step.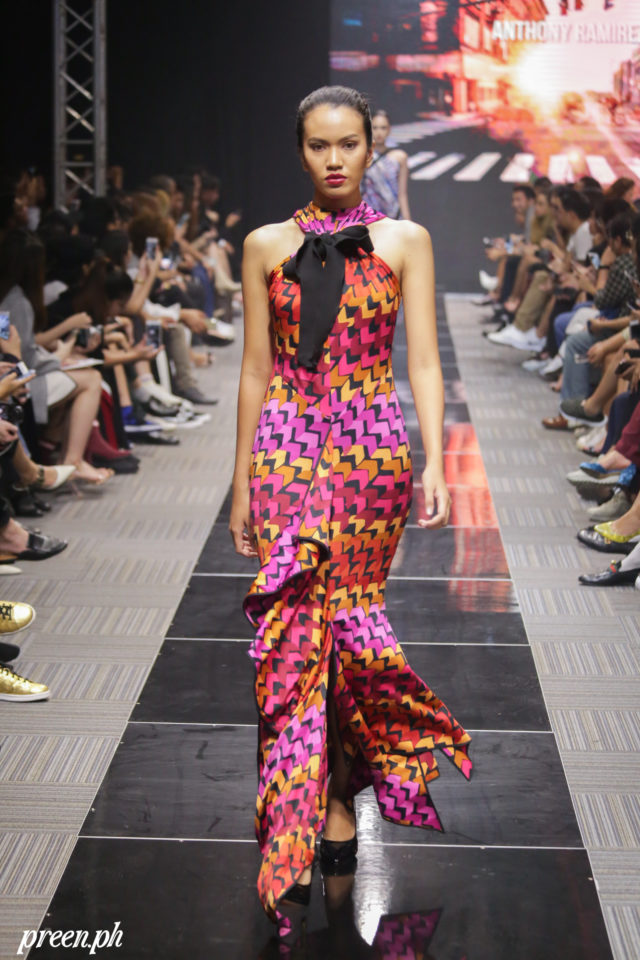 Don't be afraid to experiment with bright colors and prints. Anthony Ramirez sent out a multi-colored dress which remind me of a salsa dancer's outfit. It's completed with a black ribbon on the chest area to contrast all the color.
Photos by Deneb Villanueva
Follow Preen on Facebook, Instagram, Twitter, Snapchat, and Viber
Related stories:
Manila Fashion Festival Beyond: Alta 2.0 by Jaz Cerezo
Manila Fashion Festival Beyond: Miranda by Anthony Ramirez
Manila Fashion Festival Beyond: Daisy by Cheetah Rivera
Manila Fashion Festival Beyond: Riviera by Mia Arcenas