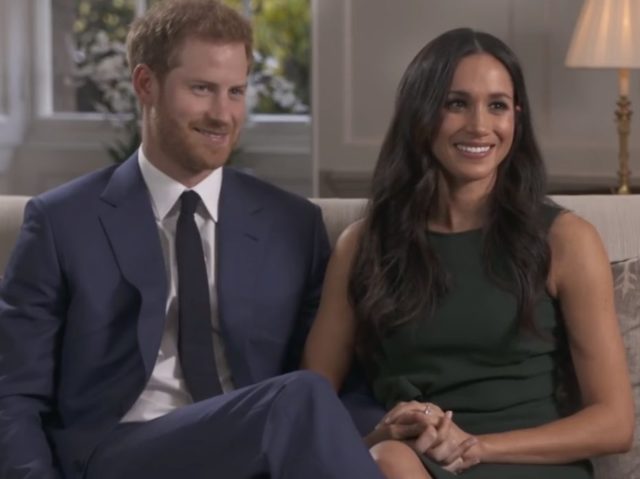 It feels like a new world is unfolding since the announcement of Prince Harry and Meghan Markle's engagement. After the official statement and the photo call, the two sat down for their first interview on BBC.
The 20-minute interview asked the typical first questions we all have of a relationship. Formal in tone, the two were still as honest as they could be, holiding hands all throughout. The couple talked about how they got engaged privately in their cottage while they were trying to cook, the blind date where they met each other, and the fact that they never knew anything about each other. "I never even hear about her until this friend said 'Meghan Markle,'" says Prince Harry, "I'd never watched Suits, I never heard of Meghan before and I was beautifully surprised when I walked in and saw her." He even said how he had to "up my game." *major aww*
It also touched on how Meghan made the adjustments in her life as she joins the royal family. "I don't see it as giving anything up. I see it as change," she says.
Visible throughout the interview was also an engagement ring made from yellow gold, Botswanian provenance, and a two stones that belong to Prince Harry's mother, Princess Diana. Prince Harry also talked about how his late mom would approve of his fiancée. "Oh, they'd be thick as thieves, without question. I think she would be over the moon, jumping up and down, you know, so excited for me, but then as I said, would have probably been best friends—best friends with Meghan."
The pair have been dating for a year and a half before getting engaged with a wedding date set for spring 2018. Who's excited?
Photo courtesy of BBC 
Follow Preen on Facebook, Instagram, Twitter, Snapchat, and Viber
Related stories:
Meghan Markle and Prince Harry are Engaged. Now, Who Will Make the Dress?
Did Prince Harry and Meghan Markle Just Set their Wedding Date?
Meghan Markle's Ex-Husband Will Produce a Show Inspired by Their Relationship
Prince William and Prince Harry Share Memories of Princess Diana