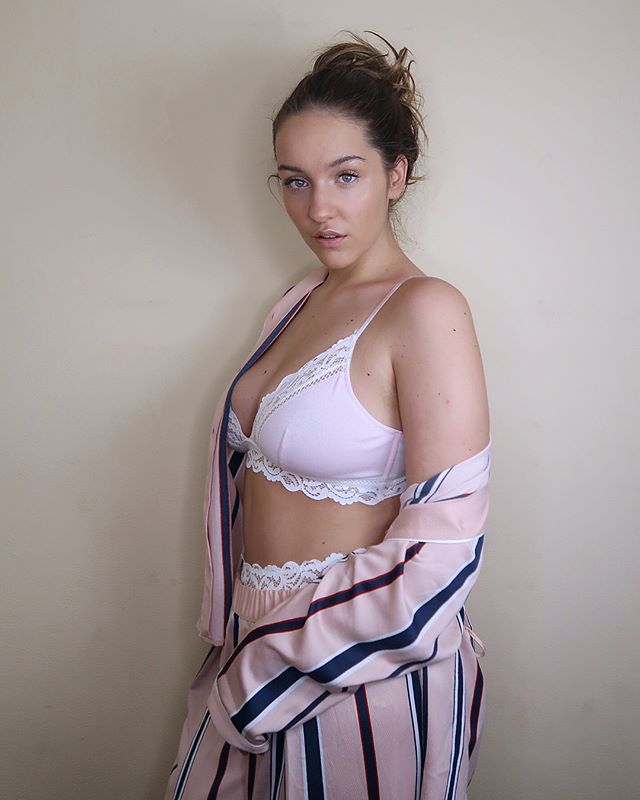 We're pretty sure you're already following Joann van den Herik on Instagram, the 18-year old body positive model who is based in Holland. If not, then you're missing out.
The young model just landed her major campaign with Debenham's Gorgeous DD+ line. She announced the new partnership via her Instagram account with the caption that says, "My body wasn't airbrushed or photoshopped in any way!!!" And isn't that a great way to launch?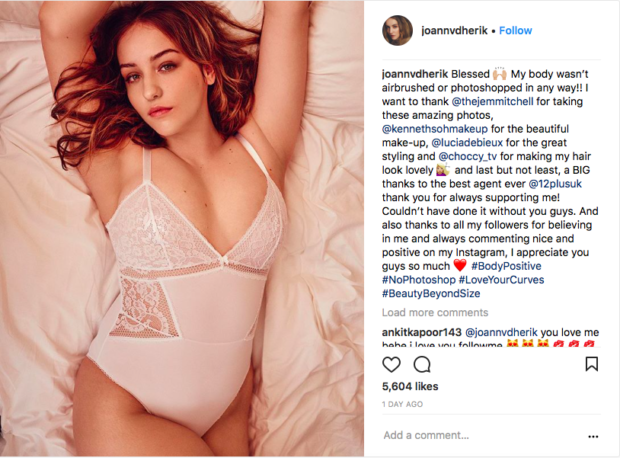 If you think this gal looks familiar, it's because she's actually related to models Gigi Hadid and Bella Hadid. Joann is the daughter of Leo van den Herik, a Dutch businessman and is the niece of Yolanda (van den Hendrik is her maiden name!) Hadid. I mean, I know right? Modeling and good looks do run in their blood!
Joann is currently signed with a London-based modeling agency International Model Management and we can't wait to see more of Joann in multiple campaigns just like her sister and it's great that we're getting more and more body positive women to front our favorite brands.
[
Refinery29
]
Photo courtesy of Joann van den Herik's Instagram account
Follow Preen on Facebook, Instagram, Twitter, and Viber
Related stories: 
Our Favorite Celebrity Sister Fashion Moments
The Top That Coleen Garcia and Bella Hadid Wore in New York
Gigi Hadid Is Dropping Another Major Collab
Who Surprised Bella Hadid at the Victoria's Secret Fashion Show?