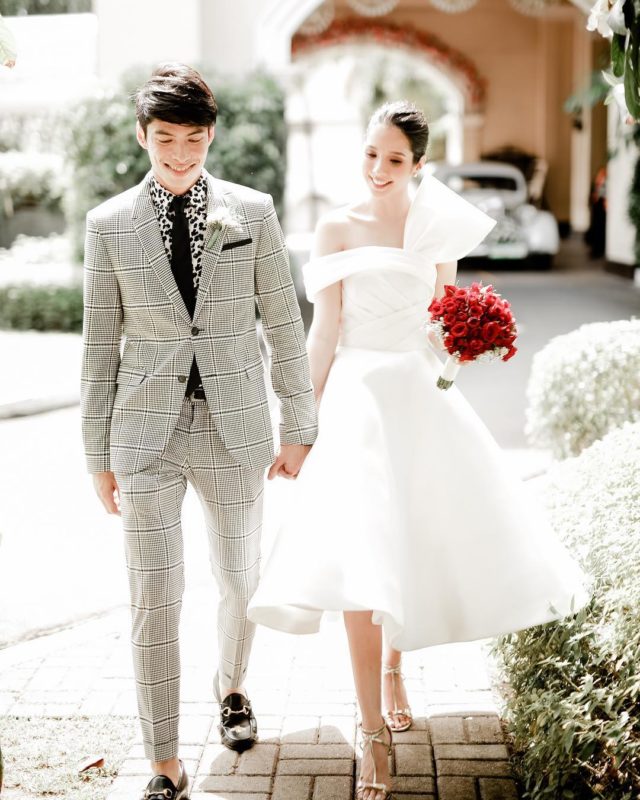 It's been a month since Maxene Magalona and Rob Mananquil tied the knot, but we're still not over it. Just yesterday, the couple released their wedding video and it was beautiful. After watching it, we decided to break down the different elements that we loved.
Slow motion scenes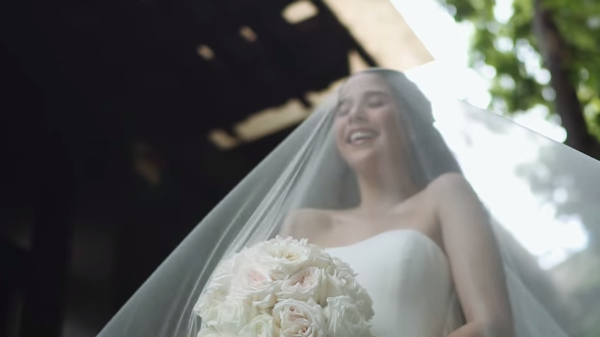 To add to the emotion of the wedding video, there were a few scenes that were slowed down. One was when the veil was placed over Maxene's head, you can see how nervous she was. Another is a clip of Maxene and Rob walking down the aisle while guests threw white flower petals. It looked like it was part of a fairy-tale movie.
Bonus clips
The couple added some events that other guests of the wedding wouldn't have seen. In the video you will see them receive surprise gifts from one another before the wedding. Maxene got a white crossbody bag while Rob got a guitar. The couple also included notes to each other.
Background music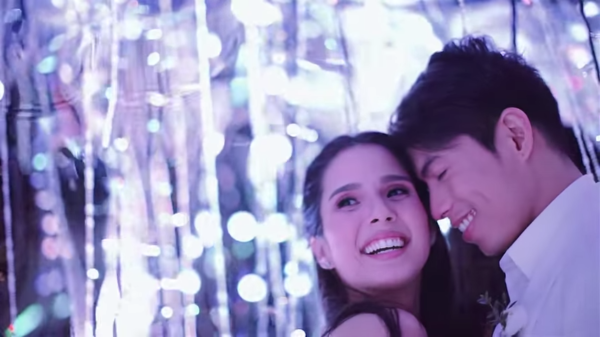 The music you pick for your wedding video will set the mood. In their case, they used Rob's song "Buhay Natin" and "Kaleidoscope World" by 3rd Avenue.
Sentimental touches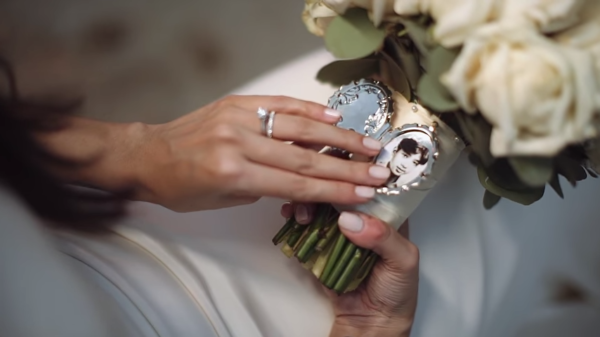 In the video, you will also hear their personal vows to each other. Maxene shared the first time they met and how much she wishes her dad was around to be there during the wedding. Rob shared how excited he was to be marrying Maxene. There was also a close-up shot of Maxene's bouquet and attached to it was a locket with her father's photo inside.
You can watch the full video above and let us know what you think of it in the comments section.
Photo courtesy of Rob Mananquil's Instagram account
Follow Preen on Facebook, Instagram, Twitter, and Viber
Related stories:
Maxene Magalona and Robby Mananquil Take Paris For Prenup Shoot
Maxene Magalona and Rob Mananquil Shared Their First Kiss Under the Stars
Check Out Maxene Magalona and Robby Mananquil's Beachside Wedding Party
Would You Produce a Music Video For Your Pre-Wedding Shoot?