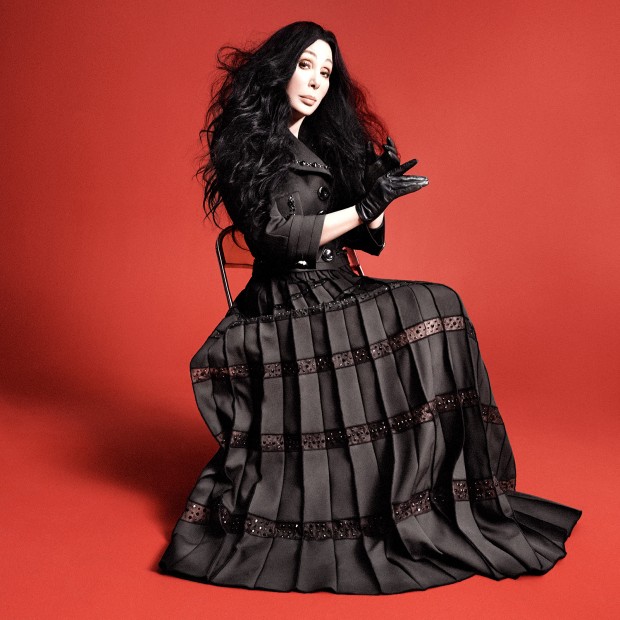 In the latest round of "stunt casting," following the spring campaigns of Joan Didion for Céline and Justin Bieber (and his 'shopped guns) for Calvin Klein, Marc Jacobs posted the first photo from his fall/winter campaign featuring singer Cher on his Instagram account. The announcement comes a few weeks after Cher accompanied Marc to the recent MET Gala, where he professed, "This has been a dream of mine for a very, very long time. Other boys were out fascinated by other things. I was like, 'No, I'd really much rather see what Cher's wearing this week.'"
The ad, lensed by photographer David Sims, is a continuation of Marc's adoration of women of a certain age. 69-year-old Cher joins the ranks of previous Marc Jacobs Stars Vivienne Westwood and Cindy Sherman, who are 66 and 51 years old, respectively.
If this is what it's like to advance in age and in style, we are definitely looking forward to it—whether or not we have a Sonny to our Cher!