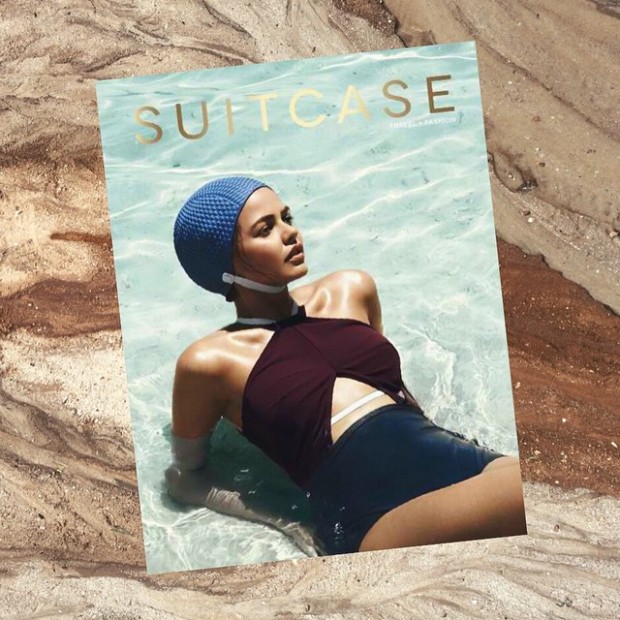 Actress Janine Gutierrez has a not-so-secret group of champions within the publishing industry who identify themselves as #TeamJanine. With their help, the dusky beauty with a distinctive pout has landed covers for Metro, Preview, Supreme, and even our very own Scout magazine. The latest coup for their prized ingenue is the cover of London-based travel and fashion magazine Suitcase.
Photographer BJ Pascual made the announcement on his Instagram account:
My first international cover this year and I'm beyond ecstatic it's for ultra-hip London-based @suitcasemag with my babygirl (sic) @janinegutierrez on the cover!"
Dubbed the "Water" issue and Suitcase's 11th volume, the magazine's founder and editor-in-chief Serena Guen wrote, "Once we landed in Palawan, we didn't know where to look; there were rainforests and flying squirrels, mangroves and miniscule monkeys. The fact it is home to one of the New Seven Wonders of Nature (the Puerto Princesa Underground River) really does speak for itself."
Inside, the magazine also features an interview with Filipina singer June Marieezy, featuring photos shot by Geric Cruz. It also contains guides to other destinations in Greece, Vancouver, Toronto, Montreal, and Toronto.
The Water issue is currently available for pre-order both in print and on iTunes. Printed copies will soon be available at Univers.