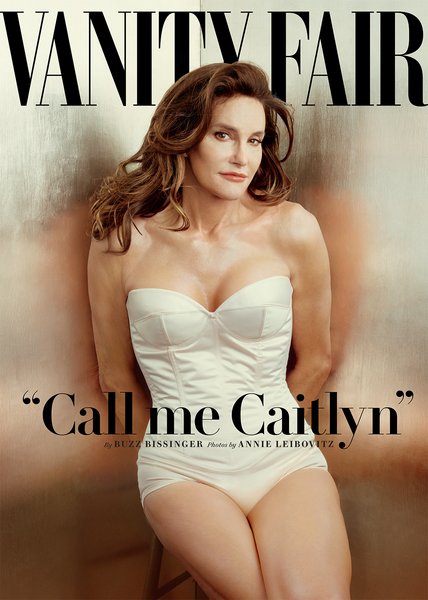 On the latest cover of Vanity Fair, emblazoned right up front is "Call me Caitlyn."  Yes, this very quote is from the now-woman Caitlyn Jenner—formerly Bruce Jenner.
Decked in white lingerie with shoulder-length brown curls, the former Olympian is looking more like a winner than ever. "This shoot was about my life and who I am as a person," says Bruce to Vanity Fair editor Buzz Bissinger.
Other than the obvious physical changes, Caitlyn talks about how her actual transition began in January when People released a statement from a Jenner source claiming that, "Bruce is transitioning to a woman." Just last month, in a tell-all interview with American television journalist Diane Sawyer, 65-year-old Bruce confirmed that it will be his last interview as "Bruce" as he would soon re-emerge a woman.
That time is now.
On June 1, an Annie Leibovitz-shot cover came out revealing the now-woman Caitlyn Jenner. "If I was lying on my deathbed and I had kept this secret and never ever did anything about it," he tells Bissinger on her 22-page interview, "I would be lying there saying, 'You just blew your entire life.'"
Khloe Kardashian, her stepdaughter, took to Instagram saying, "We were given this life because you were strong enough to live it. I couldn't be prouder. Caitlyn, you are beautiful." Kendall Jenner, her daughter, simply said on Twitter, "Be free now pretty bird."
But the most important statement from all is from Caitlyn herself: "I'm so happy after such a long struggle to be living my true self."
She then further emphasizes that this is not a stunt to be interesting. Caitlyn clarifies, "I'm doing this to be alive."