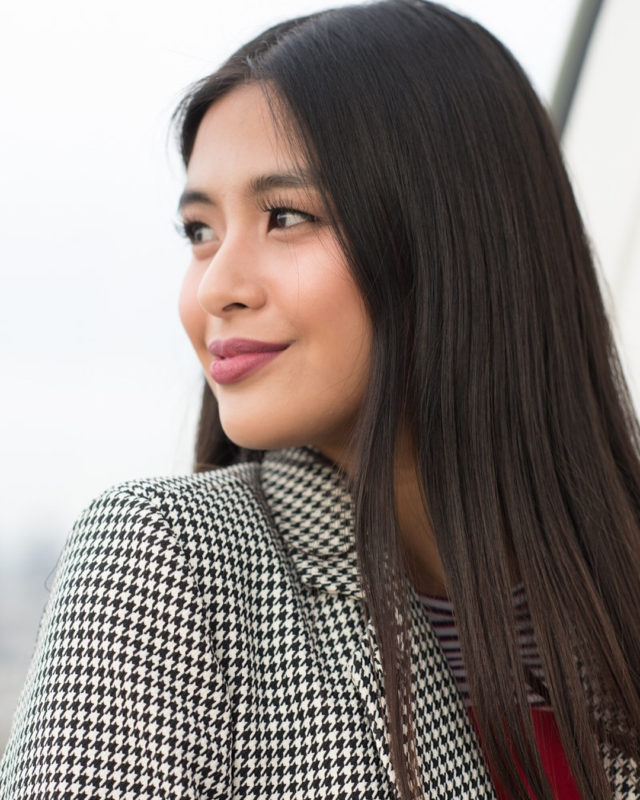 Fans of celebrities might be shy to approach them but if you want to take a photo with Gabbi Garcia, don't hesitate. In a series of tweets, Gabbi reached out to one fan who wanted to take a photo with her but since she was in a rush, she couldn't. "To the girl beside [me at] the resto at the ground floor of [BGC Stopover], I saw you staring at me and I think you wanted to ask sana for a photo. [I'm] sorry I was super rattled with all my things [and] I was on the phone talking to my driver."
To the girl beside the resto at the ground floor of bgc stopover, i saw you staring at me & i think you wanted to ask sana for a photo, Im sorry i was super rattled with all my things + i was on the phone talking to my driver, cause apparently he's been there waiting for me me,so

— Gabbi Garcia ♡ (@_gabbigarcia) May 8, 2018
After getting organized she tried to find the fan. "Before I went inside the car, I checked if [you] were still there, but I guess you left already. I'm really sorry."
so i had to run + i was trying to put my wallet inside my bag cause I just went to the atm, plus i was holidng a paperbag. I was super defocused! I felt bad huhu sorry! Before i went inside the car, I checked if u were still there, but i guess you left already. Im really sorry!

— Gabbi Garcia ♡ (@_gabbigarcia) May 8, 2018
What followed were a flood of replies commending Gabbi for being so nice.
This is what separates you from the rest. A genuine kind heart, my love! ❤?

— DEUCE (@PattyTiu) May 8, 2018
Kindhearted❤

— Jeniah Faye Pascua (@jeniah_faye) May 8, 2018
Other also tweeted that this is the reason they are fans of Gabbi.
That's the reason why I love her too. Hindi lang dahil sa maganda and achiever siya kundi dahil sa kagandahang loob niya. She's treating each of us fans as her family. 🙂

— ʲᵒʸᶜᵉ (@LeAceey) May 9, 2018
That's why were still here to support you my luvs?? @_gabbigarcia

— Gabbified QC Chapter (@GabbifiedQC) May 9, 2018
Some also comforted her and told her not to feel bad about the situation.
awww gab, you're so sweet. i'm sure she will understand. and besides, this tweet make up for so much more. wish i was her haha

— 轉 (@renjosaur) May 8, 2018
Awwwwwweeee soft hearted girl. I know she understand your situation dont worry ☺

— angelika (@_angelikamurao) May 8, 2018
Kudos to you, Gabbi for trying to make time for your fans. We hope the girl that missed you gets her photo one day.
Photo courtesy of Gabbi Garcia's Instagram account
Follow Preen on Facebook, Instagram, Twitter, and Viber
Related stories:
Gabbi Garcia Serves Face Next to Gigi Hadid
How You Can Get Gabbi Garcia's Music Video Makeup Look
Celebrity Covers: The Gibbs Sisters and Gabbi Garcia Show Off Their Singing Chops
These Celebrities Got Some Much-Needed Sun Over the Break