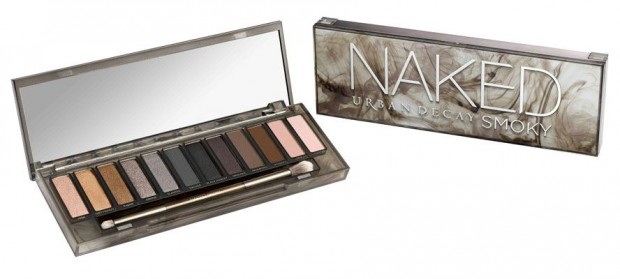 This week's hump day brought us good news. A new Naked palette is about to drop on July 8th, and we're as stoked as the rest of the Urban Decay cult.
Called Naked Smoky, the latest addition to the 

famous

 palette family flaunts quirks that deviate from the regular Naked programming. Unlike its predecessors that stuck to a color theme, Naked Smoky has a little bit of everything. Expect mattes, bronzes, taupes, grays, blacks, and a pop of eggplant in that cool, marble tray.
There's also a difference in the shade arrangement. For those who looked hard enough

 at

 their Naked palettes, you might've noticed their light-to-dark aesthetic. The Naked Smoky's shades are arranged differently in that the lighter shades will be on the outside, while the darker shades sit inside.
It may take a while to get used to the palette

, but founder Wende Zomnir thinks it's best for 

those

 who want to create no-sweat smoky eyes.
Wende 

also

 recommends a 15-step smoky eye look that makes use of mattes, shimmers, and sheens. We see what you did there, Wende.
Until the debut comes, breathe easy: No one will judge you for your three-step smoky eye routine.
Photo courtesy of Urban Decay