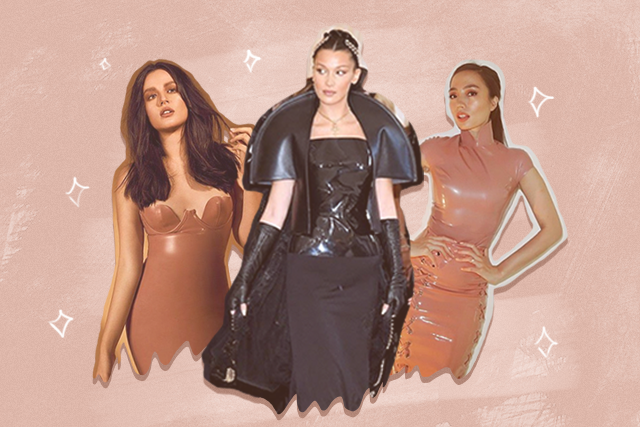 What comes into your mind when you hear the word "latex"? Personally, I think of circus performers and Catwoman in her dominatrix-inspired ensemble. This material is usually associated to costumes but recently, it seems that latex outfits are coming to the fashion forefront.
Let's start with the Spring 2018 showcase. Vogue noted that catsuits were the highlight in the shows of Versace, Jeremy Scott, and Dolce & Gabbana. These brought back memories of Britney Spears' bright red latex suit in "Oops…I Did It Again" and the all-black glossy outfits in The Matrix trilogy.
Soon after, celebrities like Kim Kardashian, Rihanna, and Bella Hadid would be spotted walking in all-latex outfits. As Babe noted, it's the time wherein "we're going to be cramming our baby fat into a material just recently believed to only be for Dominatrixes (dominatrices?) and the Kardashian-Jenners."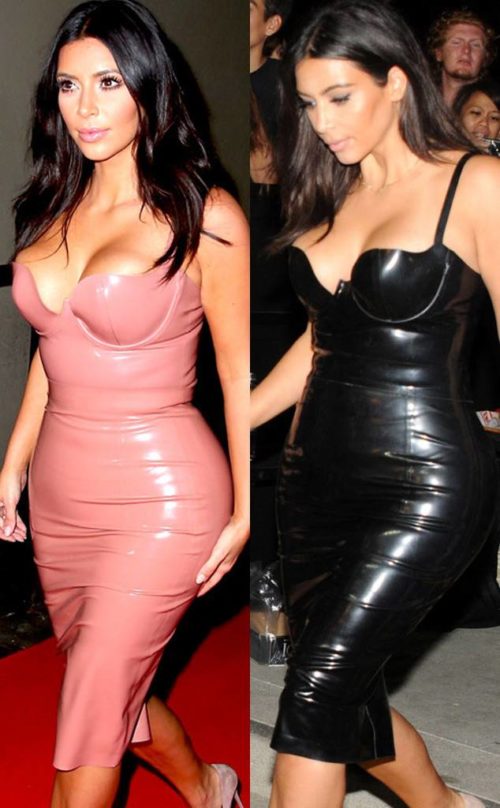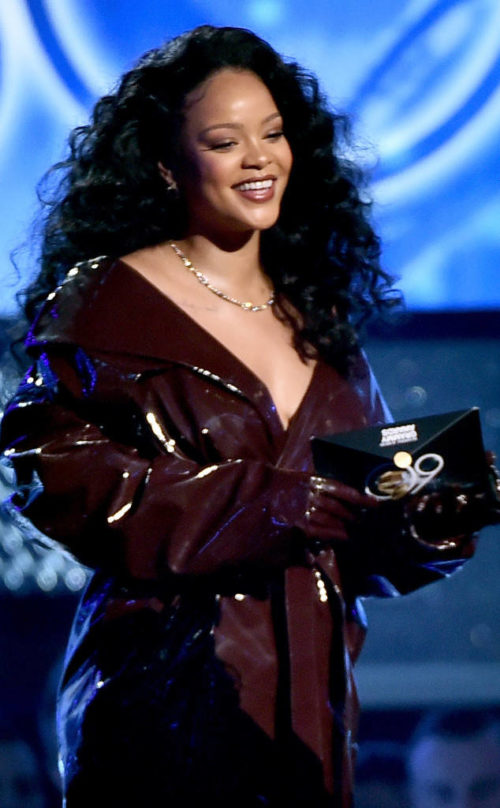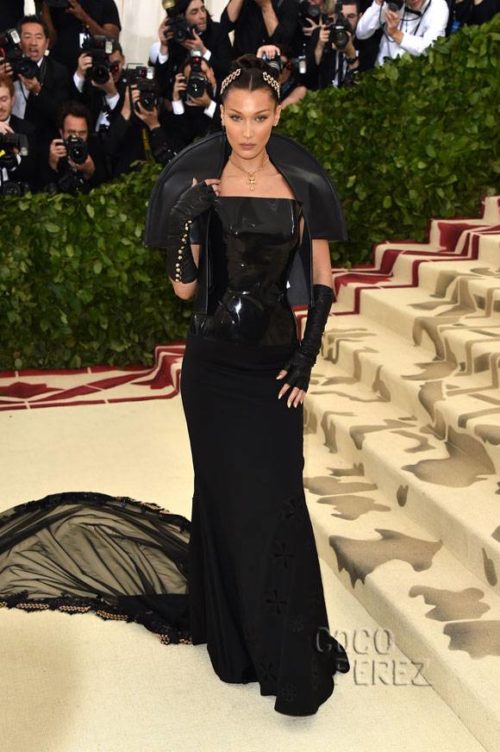 Georgina Wilson also wore a form-fitting latex dress for her first Belo ad after giving birth. The piece looked so smooth and glossy, she looked like a living, breathing Barbie doll.
I'm gonna admit, it looks uncomfortable. How do they breathe? Are they even really breathing? Do they squeak when they move? Is this even a plausible material to wear on regular days and special occasions?
Regardless of the latex piece you're wearing—can be a dress, pants, or lingerie, you're going to accept the challenge that comes with it. Martine Cajucom, for example, recently wore a baby pink kimono-like dress from Atsuko Kudo. According to her, "it was very much a team effort to get into that latex look. Lots of squeezing, tucking, and squeaking to get into it but very well worth it." She also joked on Instagram that she has to hold in her pee and not eat so much while wearing the dress.
"The outfit even came with an instructional guide of do's and don'ts," Martine tells us. "It said no perfume, lotion, or makeup should touch it, and to powder your body to lessen sweat." But if you're wearing latex no matter the season, you are bound to sweat since it's practically stuck to your skin.
But now that the temperature isn't hellish anymore, do you think you can pull off a latex outfit? We picked out a few for you to choose from and let us know which one piques your interest.
Atsuko Kudo Paris Cup Mini Dress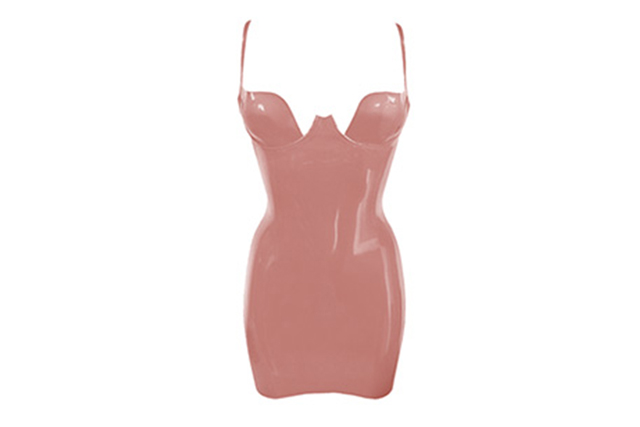 If you want to wear the exact latex dress that Kim K was spotted in, then get it from Atsuko Kudo. This comes in several colors from black to crimson red. For something a little subtle, you can choose this nude pink one. It's designed to accentuate your natural curves and the shoulder straps are adjustable too. Available online.
Mico Couture V-neck Latex Pencil Dress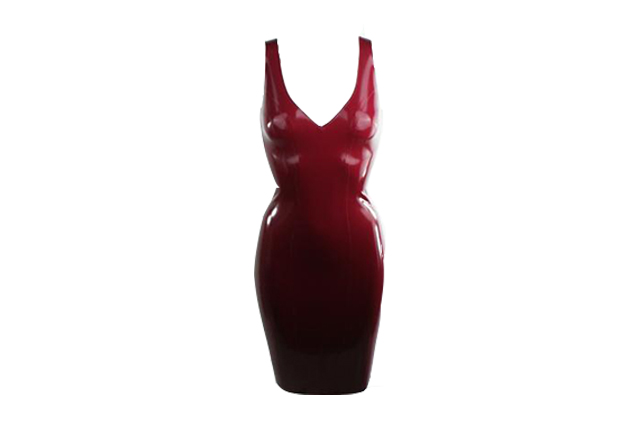 This is another option for your upcoming party. It has a deep V-neck for a sultry look. The best part is you can customize the base and trim color, as well as the measurements to match your body type. There's even an option as to how you want to fasten the dress. It really depends on what's comfortable for you. Available online.
Lucky Doll 25 Steel Boned Black Premium Rubberized Latex Waist Trainer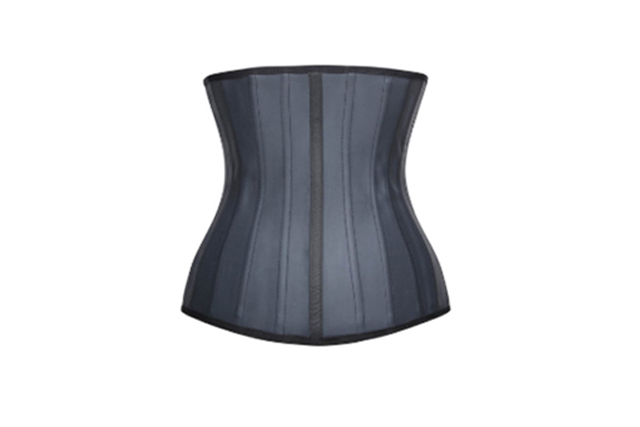 You can wear this as a waist-cinching corset under your clothing or you can do the underwear-as-outerwear style. Either way, this will give you a pin-up girl vibe, if you're into that style that is. Available online.
Seen Latex Bow Effect Top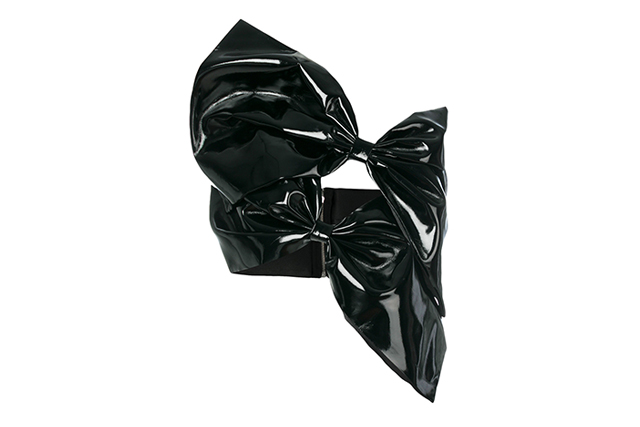 If you want a unique piece, then you'll love this one from Seen. It looks like two oversized bows joined together to give you a sexy abstract top. For the full effect, pair this with latex pants or leggings, and complete the look with heels or boots. Available on Farfetch.
Art by Marian Hukom
Follow Preen on Facebook, Instagram, Twitter, YouTube, and Viber
Related stories:
The inspiration behind Martine Cajucom and Cliff Ho's wedding invitations
This brand ignores trends and fashion seasons
Our favorite celebrity sister fashion moments
In an ironic twist of fate, Paris Hilton is dressed up as Kim Kardashian