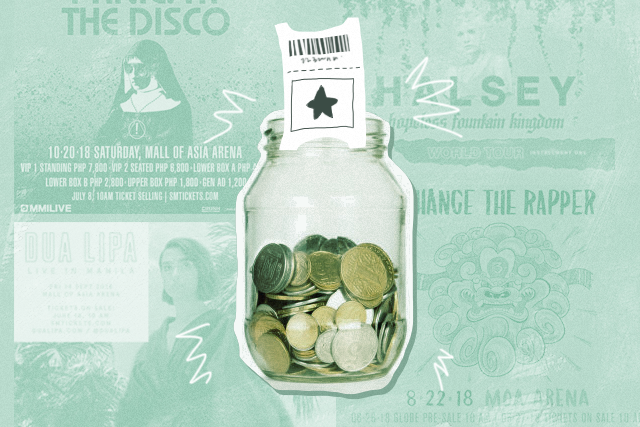 This month has been stressful for me and my friends. Why? Because of all the concert announcements and ticket-selling dates. Just a brief background: We love seeing our favorite artists and bands live whenever we could. This year alone, there are already a lot to look forward to: Dua Lipa, Halsey, Chance the Rapper, Paramore—the list is going to get longer soon.
I'll admit, my ability to save up and spend thousands on a concert ticket isn't the same as a few years ago. It might be because my priorities and financial allotment have changed. (Cellphone bills don't pay themselves, you know?) Or, it just so happened that I bought a bomb outfit and had a hearty dinner the day before, and was ambushed by an announcement. "How will I buy that ticket now?!" I would mentally scream to myself. If you can relate, I have some tips to lessen the struggle… at least a little bit.
Stop panicking
This is an automatic reaction from me because ticket-selling dates are sometimes two weeks (max!) from the announcement. Nobody has time to whip up cash in a short amount of time, especially if you have prior engagements planned out. But don't let the panic take over because you might do something you might regret, like impulsively spending on a ticket even though you know that you might have enough cash right after. Clear your head first then decide on the next step.
Save in advance
Back in college, I would put P20 to P30 every day in my coin bank. I did this so I could go to a music festival that will happen a year later. I continued doing this even when I didn't know what concerts would be coming up in the future. I had to go with the gut feeling that an artist or band I love will be performing soon. This is something I need to do again, TBH, but I hope this helps you too.
Check your current budget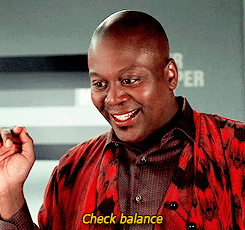 If, for example, you didn't save enough—or not save at all—for this one concert you want to go to, you should check your bank account. Ask yourself, "Do I have extra? How much should I set aside? Do I need to spend on something important?" If you're confident in your budget, then take out the amount needed already. If not, you can always delay your purchasing a bit until you have enough moolah. (More on this point in a sec.)
Remember: You don't have to go VIP
I personally believe that you don't have to vie for VIP tickets all the time. Don't get me wrong, I'm not judging those who have the spending capacity to get VIP. But if you think that the price is too high, then go for what fits your budget. It's perfectly okay to get lower box, upper box, and even general admission tickets. It's all up to you!
Buy last-minute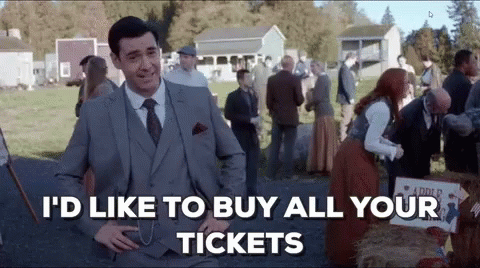 This is a risky move since a lot of shows get sold out in a matter of minutes. But if you're lucky, tickets might still be available months after the first selling day. Take this as a chance for you to save up and pray that you get the section that you want.
Don't forget: Additional ticketing charges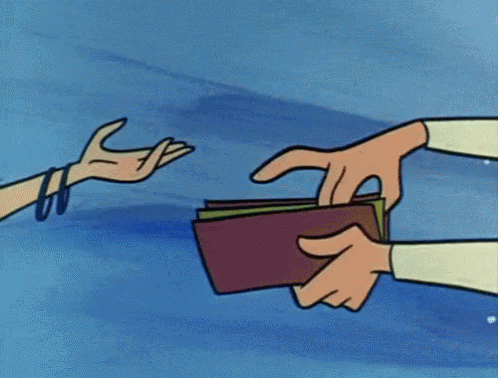 The prices that are written on posters sometimes aren't final. It will go up a few hundreds because of the additional ticketing charges. Keep in mind to save extra cash just in case.
List it down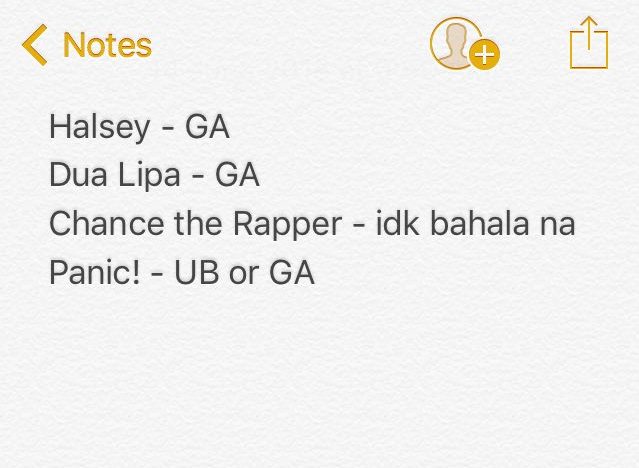 Open your notepad and jot down the shows you plan on going to. Put what section you want to get and also when the ticket selling will be. This way, you won't forget anything and you'll be able to allocate your budget properly.
Art by Marian Hukom
Follow Preen on Facebook, Instagram, Twitter, YouTube, and Viber
Related stories:
Mapping the success of need-to-know artist Chance the Rapper
Dua Lipa is finally performing a full set list in Manila
Anne Curtis is throwing a massive concert again… And yes, she'll be singing
Save yourself vs. treat yourself: How to be financially happy this season
Broke no more: Managing your cash for all your needs