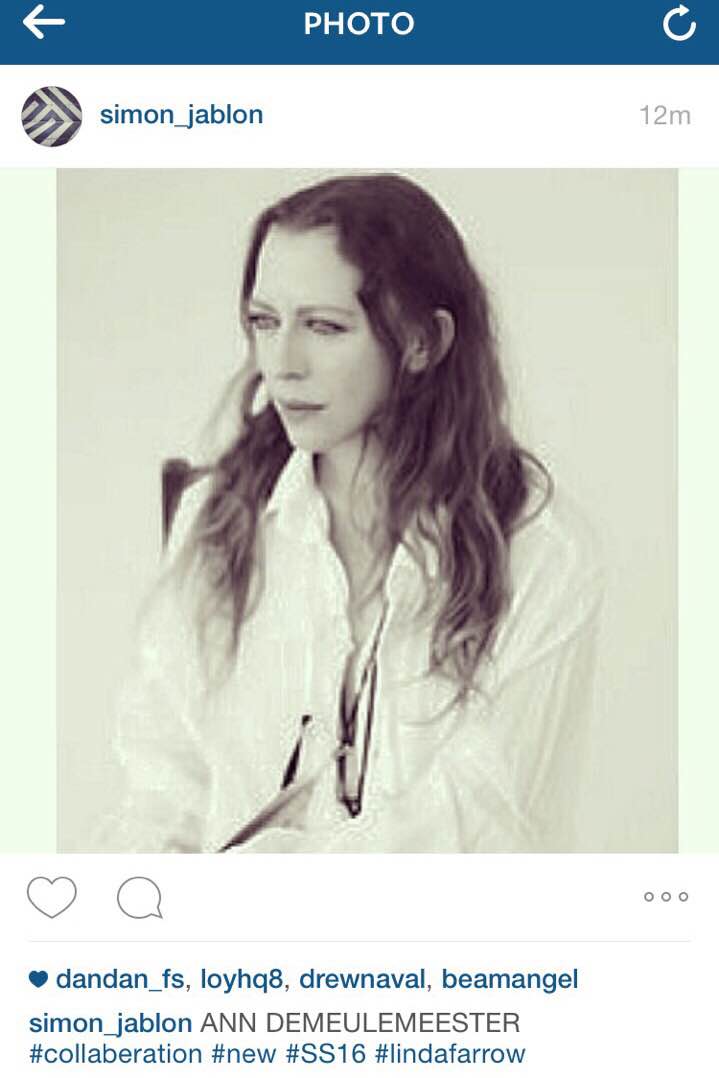 Simon Jablon, owner of the luxury eyewear brand Linda Farrow, announced on Instagram their next designer collaboration. With just a photo of Ann Demeulemeester and the tags #collaboration, #SS16, and #lindafarrow, it is safe to assume that by next spring, Demeulemeester's eponymous line will be part of the growing roster of the brand's collaborations.
 The offbeat British eyewear label traces back to the '70s. But due to the rise of other large-scale manufacturers, Linda Farrow shuttered the label in the late '80s. In 2003, her son Simon, c0-rebranded and refreshed their approach to eyewear making by offering frames and building them around promising designers. Brands like Dries Van Noten, The Row, and Jeremy Scott were noted collaborators in the recent years.
 "We wanted to work with designers we loved," says Tracy to Business of Fashion. This ongoing mindset may have helped to become the jump-off point for Belgian brand Ann Demeulemeester, which is known for its gothic, punk, and bohemian references, to come into the frame.
 As of press time, no other formal announcement was made other than the aforementioned Instagram post. But knowing what's to come, the Linda Farrow aesthetic and the Ann Demeulemeester touch combined is a marriage we're eyeing as early as now. [@simon_jablon]
Photo courtesy of Liberty London