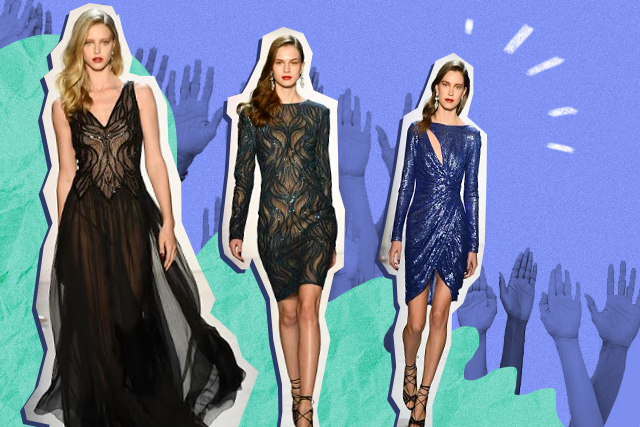 As I entered the Tadashi Shoji boutique, I was greeted by a man dressed in a vichy print trousers and jacket combo aka Mr. Tadashi himself. After looking at his creations hanging in the store, I was curious as to what goes into creating the different dresses.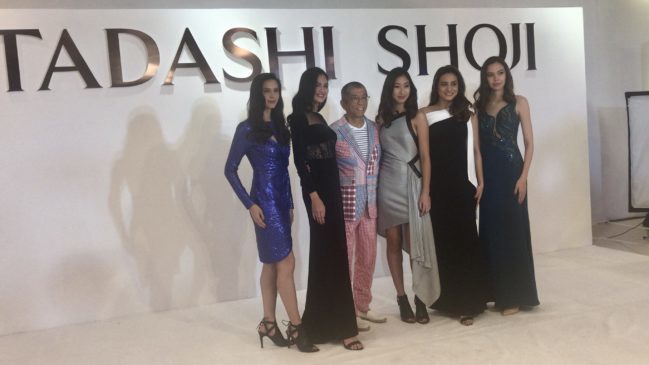 The fall/winter 2018 collection featured sparkle, body-hugging silhouettes, and shiny fabrics. When asked about the inspiration, Tadashi brought up the #MeToo movement. "Some designers said that sexual harassment is happening because [of women wearing] some kind of provocative dress." His response to those statements? "What? That is nonsense!" He was then pushed to design garments that made women feel sexy and strong. "So I said okay we are doing women's clothes and always from being who we are for women's power." He also added that, "Women can wear anything. It's not women's fault." And, we couldn't agree more.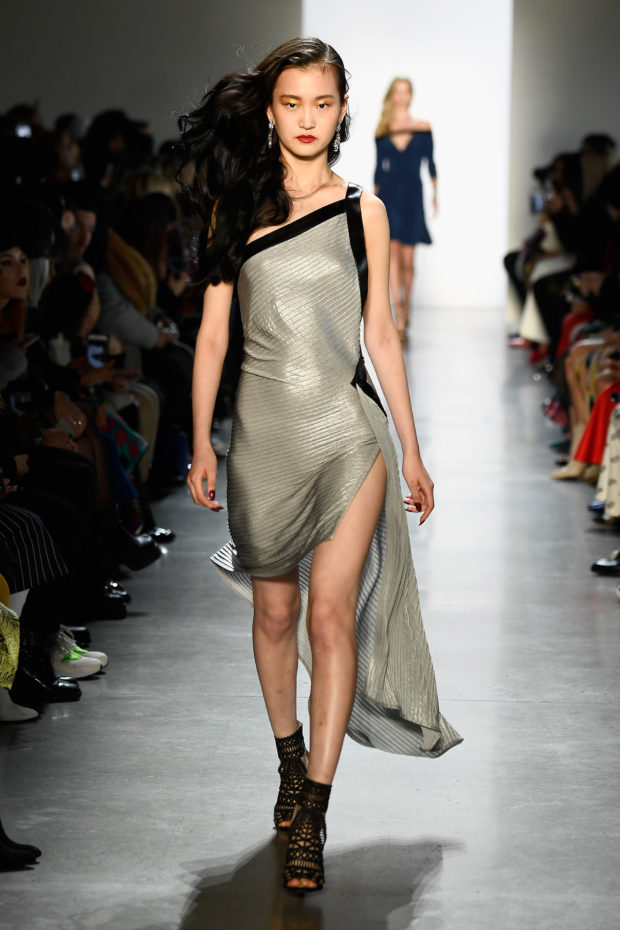 Designing for women, Tadashi always makes sure that the clothes are first and foremost comfortable. He promises that "you can eat, you can dance, you can drink" in the clothes. After being comfortable, he also wants the ladies to be happy. "If they wear my dress and feel happy then my job is done.
Although he doesn't have a signature technique, he takes pride in working with proportions well and using different cuts and styles. On the topic of proportion, we talked about how designs childrenswear. Aside from making cute clothes, he also uses the same fabric as the womenswear but tweaked. If motifs are too big for children, they'll adjust it to look perfect.
View this post on Instagram
Since we were in the store, I also asked Tadashi for some fashion tips. He said that if you're wearing a sparkly dress, best to keep accessories to a minimum so it doesn't look too gritty. "Sometimes small earrings and no necklace [is] fine." He also helped me pick the perfect dress to wear to a disco party. It was a short sequinned piece with a slit, ideal for the dance floor.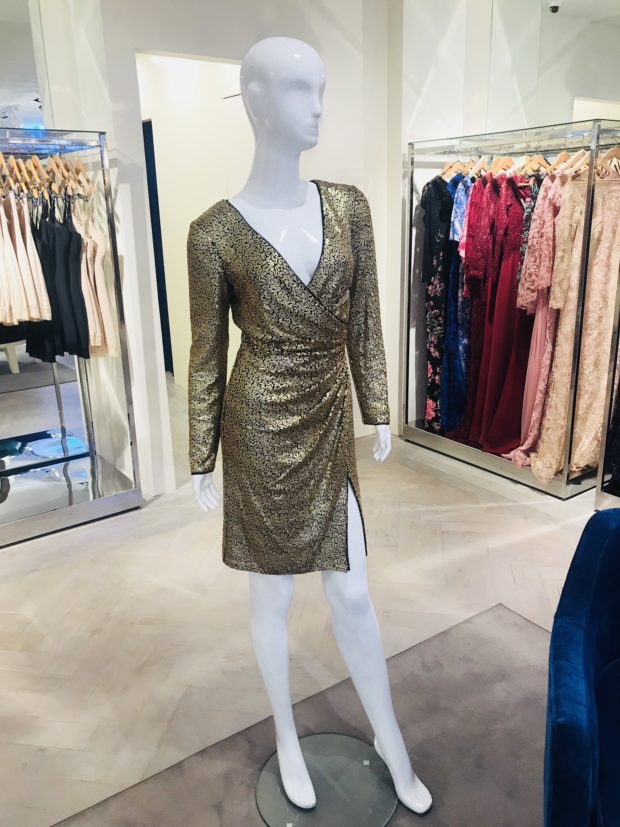 Now that you got to know Tadashi Shoji, you can check out the clothes he's designed at the newly opened boutique at Rustan's Makati.
Art by Marian Hukom
For the latest in culture, fashion, beauty, and celebrities, subscribe to our weekly newsletter here
Related stories:
#MeToo is a two-way movement based on honesty and justice
Looks like it's officially fashionable to wear your suits with flip-flops or sneaker-looking heels
You can cop your wedding reception dress for as low as P1,295
These fashion campaign photos look like scenes from movies