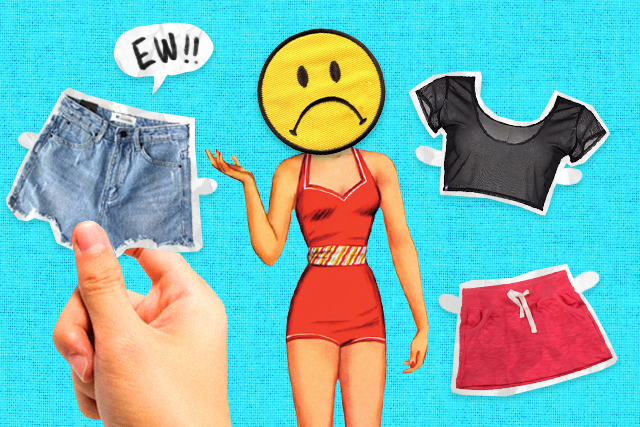 What is it about society and shaming women for pretty much everything? Can someone please explain this to me because I don't understand it. The latest shaming issue that caught my attention isn't new but we need to talk about it. While in Australia, Meghan Markle decided to dress for the weather and wore a maxi dress that had spaghetti straps and a slit along one side. She looked comfortable and breezy but people were not having it.
View this post on Instagram
Trolls started leaving comments on the photo that were very concerning. Many thought the dress was inappropriate and that she should have covered up. Actually, they were being inappropriate by posting those comments.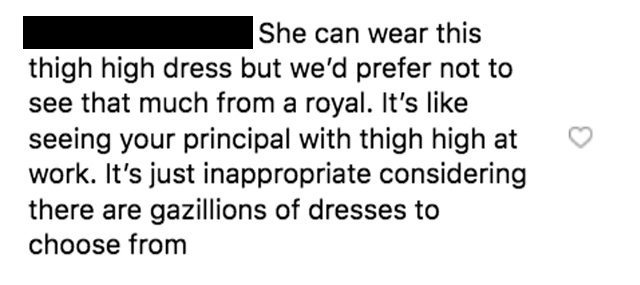 Like I said earlier, this isn't the first time this has happened to a woman. This happens to me all the time and I'm sure ladies reading this have gone through it too. When we choose to expose some skin, even just a small amount, we are judged for it. There is a time and place for everything, even with revealing clothing. In Meghan's case, she was meeting with people from all walks of life, including children and the elderly. She wore a dress where she would be covered enough not offend anyone but still stay cool on a humid day.
Personally, I'm comfortable with wearing clothes that highlight my body and not everyone is okay with it. I've gotten similar comments from family members and judgemental stares from complete strangers. But, clothing is supposed to be a personal choice, a form of expression, so shaming women for what they wear is not okay.
This also goes for those who choose to cover up. If you're more confident with layering and not exposing skin, that's totally fine too. In cases like these, women can comments calling them "prude" or "boring." Sometimes we just can't win.
If you have experienced either of these situations, please don't let it discourage you from dressing the way you do. Don't let it negatively influence your shopping experiences or the way you express yourself. And, if you are one of those people who shame women for what they wear, please stop because it is no one else's business.
Art by Marian Hukom
For the latest in culture, fashion, beauty, and celebrities, subscribe to our weekly newsletter here  
Follow Preen on Facebook, Instagram, Twitter, YouTube, and Viber
Related stories:
Take notes from Meghan Markle's pregnancy looks
Living in a conservative environment isn't affecting my fashion choices
Don't let motherhood strip you of the joy of fashion
Looks like it's officially fashionable to wear your suits with flip-flops or sneaker-looking heels