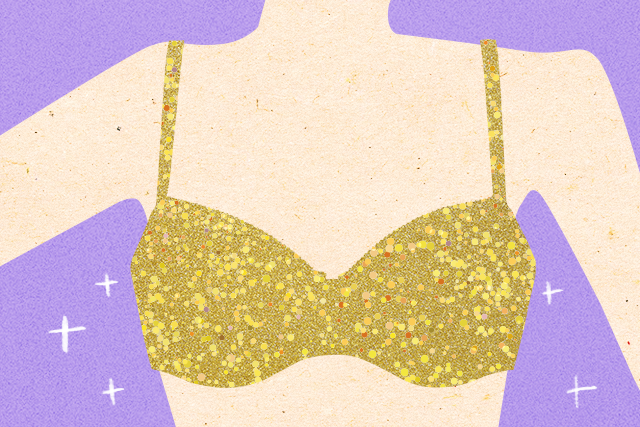 The Victoria's Secret Fashion Show is like a holiday tradition for fashion lovers at this point. It always premieres at the latter part of the year, mostly near Christmas, and it makes us want all the lingerie presented at the shows. This year's show will air on Dec. 2 and we've got lots to look forward to (hey, Kelsey Merritt!), including the iconic Fantasy Bra.
Wearing the Fantasy Bra is considered one of the highest honors for VS models—right next to earning their Angel wings, of course. The piece is usually custom-made with diamonds and other precious gems. The first model to ever wear it was Claudia Schiffer in 1996, and this year, it's Elsa Hosk—both bras retail for $1 million each. (That's considered cheap already!)
https://www.instagram.com/p/BpzeWgmgKtP/
All this talk about diamonds and gems made us wonder how much these bras really cost. So, we looked up and ranked the most expensive ones throughout the years—starting from $5 million. Trust us, they're jaw-dropping numbers.
$5 million: Dream Angel Fantasy Bra (1998) and Black Diamond Fantasy Miracle Bra (2008)
Daniela Pestova's Fantasy Bra in 1998 looked wearable and simple, but don't be fooled. It's made with floral-embroidered mesh and the jewels used gave it that $5-million price tag.
In 2008, Adriana Lima dazzled in an all-black Fantasy Bra made with 3,575 black diamonds, 117 one-carat diamonds, and 34 rubies.
$6.5 million: Hearts on Fire Diamond Fantasy Bra (2006)
Karolina Kurkova was dripping in diamonds from bra to wings in 2006. The Hearts on Fire Diamond Fantasy Bra had over 2,000 diamonds and a single 10-carat diamond center brooch.
$11 million: Very Sexy Fantasy Bra (2003)
This was the third Fantasy Bra that Heidi Klum wore. According to Teen Vogue, this piece took 370 hours to make. It's encrusted with 2,800 jewels and featured a 70-carat Excelsior diamond (said to be the second largest in the world) at the center.
$10 million: Millennium Bra (1999), Star of Victoria Fantasy Bra (2002), Heavenly 70 Fantasy Bra (2004),
These four very different bras cost $10 million each, and they were worn by four models. First was Heidi Klum in the Millennium Bra in 1999, which was encrusted with 2,000 blue sapphires and diamond stars.
Next up: Karolina Kurkova in the Star of Victoria Fantasy Bra. It had a floral pattern, and embroidered on it were 1,600 emeralds, 1,150 rubies, and a 60-carat Mouawad Mondera diamond.
In 2004, Tyra Banks sported the Heavenly 70 Fantasy Bra. Despite not getting a runway debut, everyone still got a glimpse of the 18-karat white gold piece with 2,900 diamonds, plus a 70-carat teardrop-shaped diamond on the center.
Candice Swanepoel was the last model to wear a $10-million bra. Aptly named the Royal Fantasy Bra, it's a bright red set set in 18-karat gold and adorned with 4,200 jewels. At the center of the bra was a 52-carat ruby. It's literally like a crown in lingerie form.
https://www.instagram.com/p/BpzIFfJBK5I/
$12.5 million: Heavenly Star Bra (2001) and Sexy Splendor Fantasy Bra (2005)
We're so close to the most expensive bra, we promise. Now let's talk about these whopping $12.5-million pieces. Heidi Klum's Heavenly Star Bra was the first one to be worn on the VS runway in 2001. It's made with 1,200 Sri Lankan pink sapphires and a 90-carat square-cut diamond at the center.
https://www.instagram.com/p/ssTG3qxzge/
Fast forward to 2005, Gisele Bundchen's Sexy Splendor Fantasy Bra brought the Christmas spirit. It's a red piece featuring 2,900 pave diamonds, 22 rubies, and a 101-carat diamond set in 18-karat white gold. This was paired with a mini skirt, wrist cuffs, and boots with faux fur lining for that Mrs. Claus feel.
$15 million: Red Hot Fantasy Bra (2000)
Yup, the most expensive Fantasy Bra costs a whopping $15 million, and it was worn by Gisele Bundchen in 2000. This was encrusted with 1,300-carat diamonds and Thai rubies. The Guinness World Records also named this as the most expensive piece of lingerie set ever created.
https://www.instagram.com/p/Bm-gozbnHkb/
Art by Marian Hukom
For the latest in culture, fashion, beauty, and celebrities, subscribe to our weekly newsletter here  
Follow Preen on Facebook, Instagram, Twitter, YouTube, and Viber
Related stories:
Kelsey Merritt looks every bit the supermodel even when she's off-duty
Meet the girl who will rock this year's VS Fantasy Bra
LOOK: The outrageous wings at the Victoria's Secret Fashion Show
Gigi Hadid's pre-Victoria's Secret show ritual is not what you'd think