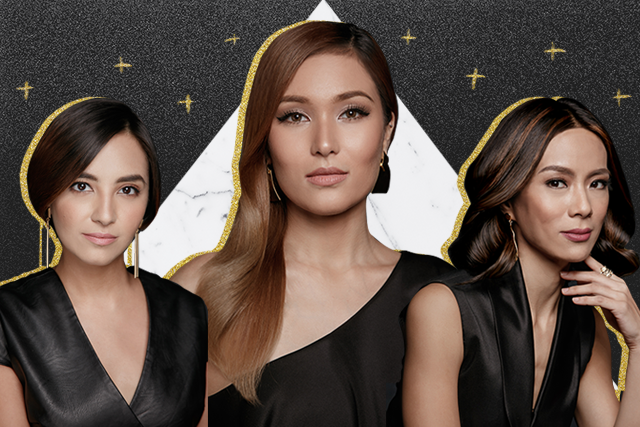 The future is indeed female. All you have to do is take one look around you and see that more and more women are stepping up, fostering a healthy environment that lifts each other up and creates a culture of empowerment. Across various industries—from fashion and retail, to media and the arts—we selected some of our favorite gals who deserve the spotlight for their terrific work. Now, Cream Silk is shining a light on these ladies as part of their 100 Ultimate Women campaign. Get inspired by these power women who are changing culture as we know it. To read more about them and other inspiring women to watch out for, follow #100UltimateWomen on Instagram.
Now, get to know the women we'd like to be when we grow up. *wink*
Shawn Yao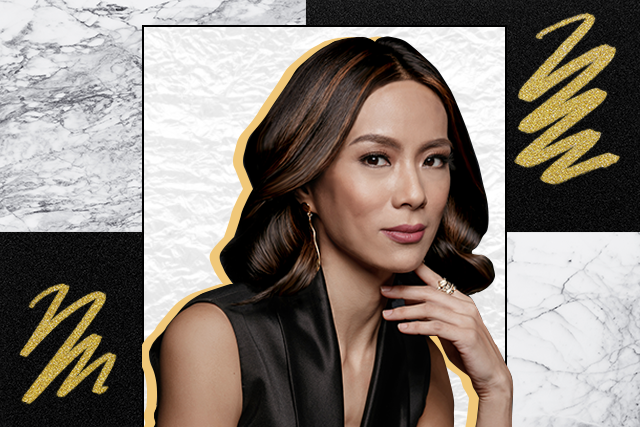 Journalism isn't an easy feat, especially for a country like the Philippines where fake news is rampant. Most of the time, it's made up of sleepless nights, tiring travels, and sometimes dangerous stories that demand to be told. But for Shawn Yao, it's all in a day's work. The former TV5 news anchor stayed with the network for five years, shining a light on story after story about the average Filipino. Through her work, she is able to give a voice to those who are often silenced. It was a jump from print to broadcast, but her personal mission has stayed the same: to spread awareness that each one of us is entitled to our own opinions. But that doesn't mean she supports aimless spewing of judgement calls. She wants every Filipino to know that they play a part in nation building, and that having a solid personal belief system can make a world of difference. At present, she serves as a reporter for Bloomberg, where she has a wider platform to share her thirst for truth.
Loralee Baron-Soong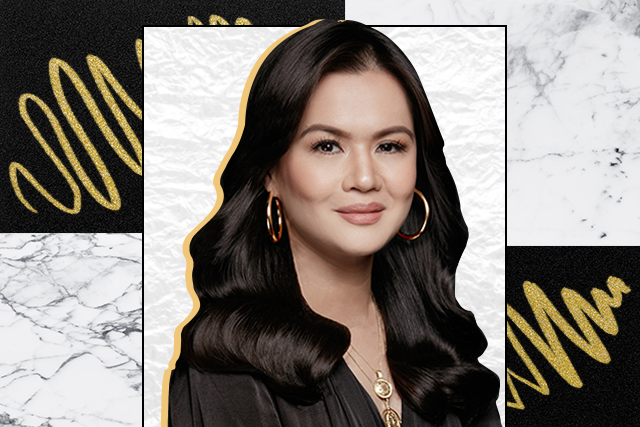 Loralee has always been a jetsetter, having grown up exposed to different cultures and traveling with family. But it wasn't until a trip to Milan made her realize her calling. There, she decided to take up a master's degree in Fashion Brand Management at Istituto Marangoni. It was a bit of a step outside of her comfort zone, spending more than a year there alone just learning about the business of fashion. She became captivated by the process of creating a brand and making sure it resonates with an audience, more than the actual, physical act of making clothes. Italy is also where she met Amina Aranaz-Alunan, who soon became her business partner. Soon enough, the two returned to Manila and founded the School of Fashion and the Arts. Loralee shares that SoFA started out as her thesis project at Istituto Marangoni, but now, it continues to stand as a pioneering fashion institution in the Metro. Since being established last 2007, SoFA has since bred some of the most talented young designers of today, like Vania Romoff and Kaye Morales. It's all thanks to Loralee, because she was daring enough to take that leap, despite there not being much of a fashion scene in Manila at the time. Beyond fancy titles, however, Loralee says that her biggest achievement is being able to touch so many lives.
Janinay Ramirez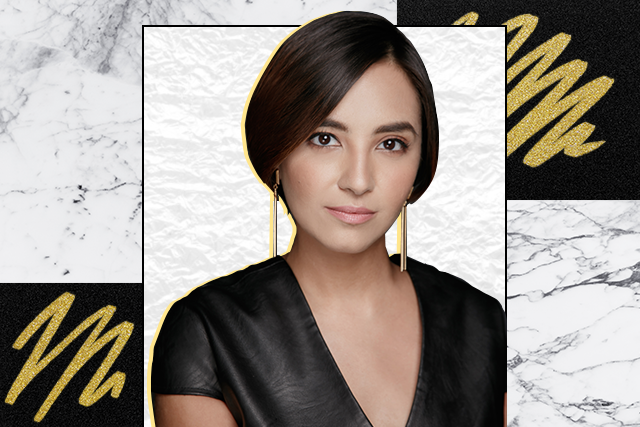 We are living in an extremely heated political climate in the Philippines, but this generation is stepping up and making it clear that we're putting our foot down. One of those at the helm of change is Janinay Ramirez, who currently works as Sen. Bam Aquino's speech writer and head of the communications team. Amid threats of failure, criticism, and even legit political persecution, Janinay continues to remain true to herself and fulfil her role in the bigger picture of justice. According to her, it's a terrifying challenge, but it's all worth the fear if it means being able to make a positive change in the world. Her job has pushed her to become more open to varying perspectives and be able to build independent ideologies. Not everyone can withstand being thrown unfair political labels when you're just trying to do a little right, but Janinay holds her head high with confidence.
Katrina Loring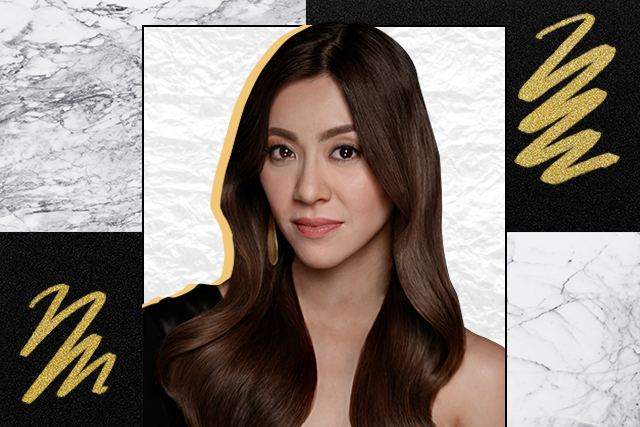 Nowadays, anyone can create their own business and reap profits—but it takes someone with true vision to think outside of the box and make something that really pushes the envelope. Katrina Loring is one of them. Having grown up sheltered away from the outdoors, it came as a pleasant surprise to her when she decided to start The Good Retail. Her hometown of Panay, Iloilo isn't exactly known for artsy businesses or independent shops, so putting up the first of its kind in the city was a gamble. Thankfully, her business took off and is now credited for being one of the pioneers of Iloilo's blooming creative economy that is brimming with passion from the younger generations. At present, the Good Retail stands as a one-stop shop for people who want to make a statement. With an interesting selection of everything—from clothes and cosmetics, to vinyl records and accessories—it is also where colorful personalities come to thrive.
Emmanuelle Vera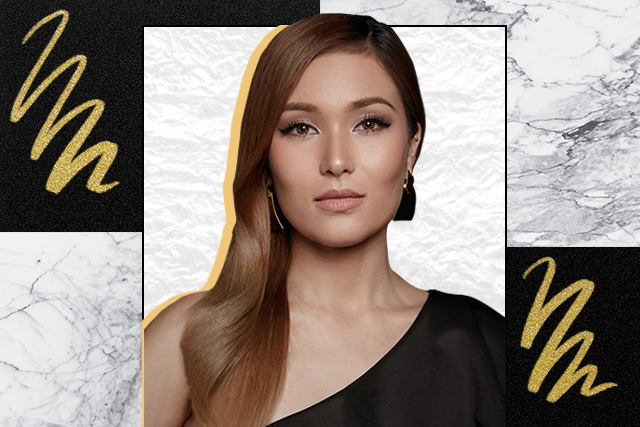 Chances are, you've already seen Emmanuelle Vera's familiar face somewhere—whether you spotted her gracing your TV screen as the charming mermaid in Bagani, or the spunky Ashley Fuentes on The Better Half. Outside of that, she also boasts mad singing chops, with original songs like "Happy" and "Sandali Lang" in her repertoire. However, what goes on behind the scenes isn't as pretty as the actress-slash-singer. According to Emmanuelle, it's been an uphill battle to get to where she is today. Starting at the ripe age of 12, she spent countless days being holed up in her room just writing songs, performing for bars, and hopping from audition to audition in hopes of landing her big break. This went on for a tiring three years, until she finally earned her keep at a musical TV series. She shares that it was tough having to be thrown headfirst into the showbiz pool, but she has emerged as more than just a survivor. Currently, Emmanuelle enjoys a thriving career and the skill and confidence she had to hustle for since childhood.
Shawn, Loralee, Janinay, Katrina, and Emmanuelle are part of Cream Silk's 100 Ultimate Women. To learn more about the other ladies part of this remarkable roster, follow the hashtag #100UltimateWomen and watch the full film here.
Art by Marian Hukom
For the latest in culture, fashion, beauty, and celebrities, subscribe to our weekly newsletter here
Follow Preen on Facebook, Instagram, Twitter, YouTube, and Viber
Related stories:
An ode to Carrie Fisher: Princess, fighter, and fierce icon
Let's make a statement with women empowerment tees
Ambra Battilana Gutierrez is bringing #MeToo to the Philippines
B. Wiser on female empowerment and the media