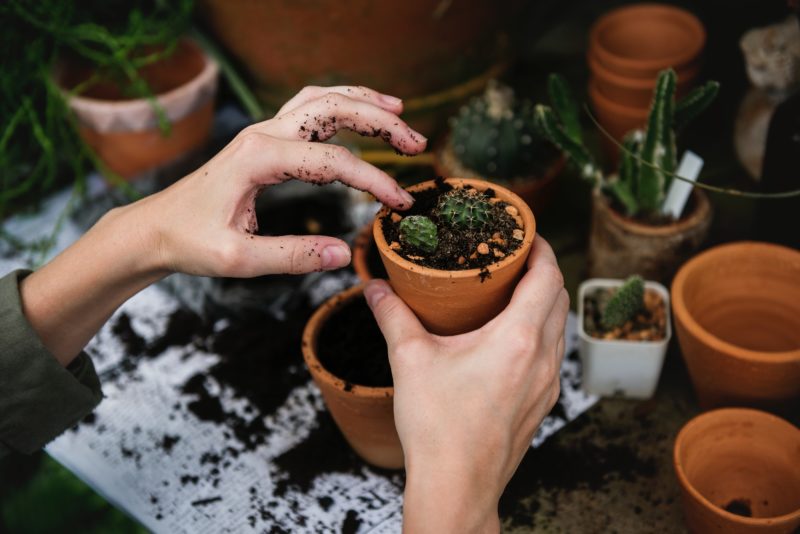 Having trouble with your gift list for the holidays? Our weekly gift guide series will help you figure out what you can get your loved ones this coming season. From food to fashion and beauty, we'll be covering all possible areas to make sure you have the best options to choose from. We will be posting gift guides every week till Christmas comes around so keep checking back for more!
Can you believe it's less than a month before Christmas? If you're still on the gray on what to give, don't panic just yet. I'm sure there are plenty of people in your life you'd like to surprise this holiday, and we'll make sure to cover them all here. Last time, we even recommended some gift items for your furbabies. Even they deserve some lovin' this Christmas. But let's not forget another baby. For your best bud or SO who's into the green stuff (pun intended), they know what I'm talking about: plant babies. Yup, this time, we've rounded up a list of items we believe would be a big hit for plant parents. Check them out below.
West Elm terrarium
An addition to the family is always welcome. These cool faceted terrariums from West Elm will surely add character to your buddy's own little piece of urban jungle. Available at Estancia Mall.
Nest Plant Studio pot
If you're pal prefers something more posh-looking as homes for their babies, go for Nest Plant Studio's marble-finish pot perfect for small pants, as well as the marble top Casey stands that comes in three heights: short, mid, and tall. Available at Shangri-La Plaza. 
Gorwing Green plant hanger
Are they running out of places to store their plant babies? The macrame plant hanger with woven basket or wooden crate from Growing Green PH may be the answer. It's like putting their fave plant on a pedestal. Now, they just have to pick a favorite. Available online.
 LeGrow s

mart planters
Qach Lifestyle Garden offers different LeGrow planter kits, including one with humidifier, and smart charger. This one with a grow light is for those who has trouble getting in natural light in their space. It uses technology so they can turn any nook into a green haven. Available at Ayala The 30th.
The DayKeeper planner
If they're into organizing just as much as they're into plants, The DayKeeper journal and planner is made for them. It's a weekly planner with features such as the gratitude list, photographs, as well as lovely lettering and watercolor illustrations of flora. Available online.
For Restless Sleepers pyjama top
This silk, palm leaf print pyjama top from For Restless Sleepers will let them literally wear their love for all things-plants on their sleeves. It's trendy enough to wear outside the bedroom, too. Available on Farfetch.
Oscar De La Renta necklace
Take their leafy obsession to a whole 'nother notch with this Oscar de la Renta necklace with layered chains decorated with leaves and crafted to fall delicately in two strands. It'll surely elevate their look, once draped over crew neck tees or plunging gowns. If you're feeling extra generous, buy them them the matching earrings too. Available on Net-a-porter.
Photo courtesy of Unsplash 
For the latest in culture, fashion, beauty, and celebrities, subscribe to our weekly newsletter here  
Follow Preen on Facebook, Instagram, Twitter, YouTube, and Viber
Related stories:
Preen Gift Guide: The most luxurious items for your furry friends
Preen Gift Guide: Stocking stuffers under P500
Preen Gift Guide: Limited-edition items for your Disney-obsessed friends
Preen Gift Guide: Luxury picks for the special people in your life