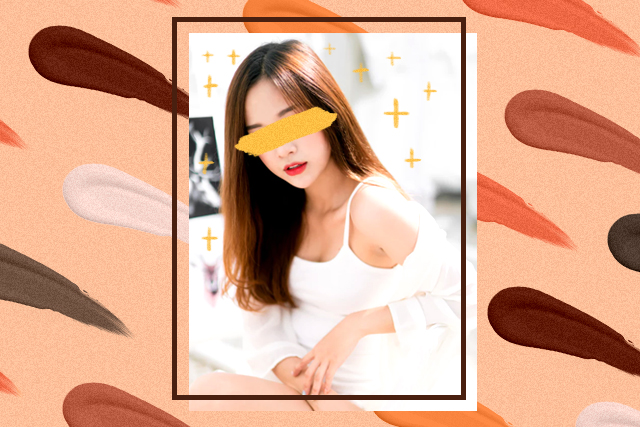 In the Philippines, K-beauty brands have always been on our radar. But, in the past year, it has gained even more traction globally with women from other countries getting into some of the Korean beauty trends. These fall under both skincare and makeup, but let's talk about the latter for now. As hyped as their products are, many have started to notice one big problem: the lack of shades with complexion products. This applies to cushion foundations, BB creams, and CC creams. If you go into most K-beauty stores, you will notice that they will have only three to five shades for each of these ranging from fair to beige.
You would think that these brands would be more inclusive considering that so many others have released as much 40 or 60 shades. Before we get into why they should diversify, let's see why they don't. One main reason is because K-beauty was originally just targeted towards Koreans, which is why complexion products are on the lighter side of the spectrum. I'm not personally affected by this but the majority of Filipinos who are morena probably won't find the right match for them. However, K-beauty isn't just used by Koreans anymore. A lot of stores are opening branches globally while others opt to order online. Either way, their consumers now have varying skin tones they should cater too.
Another reason K-beauty doesn't have a wider range is because of ingredients. Refinery29 pointed out that aside from coverage, the products have some sort of skincare element to them. In an interview, founder of Thrive Causemetics Karissa Bodnar said, "The reason tat BB and CC creams have not been available in deeper shades is because they have higher levels of zinc oxide and titanium dioxide to make up the SPF. In their raw state, zinc oxide and titanium dioxide are pure white and that really adds difficulty in achieving darker shades." That being said, it doesn't mean that darker shades are impossible to make. Thrive Causemetics was able to launch 18 shades of CC cream with options for fair up to deep dark skin tones. How did they do it? Lots of work and research. "I worked with dermatologists, chemists, and opthamologists, because there are so many different factors that go into creating a CC cream that is not just inclusive, but one that has benefits life SPF in it," Karissa added.
With the "cancel" culture being so rampant and consumers wanting support brands that are inclusive, I think we'll start to see K-beauty do the same. Because they have reached such a wider market they are going to have to hustle and work on offering more options so that everyone can support their brand. This has been a slow transition but at least we're seeing some sort of progress. Last year, Innisfree came out with 14 shades of cushion liquid foundation. Definitely not that many but you can see that they're starting to include deeper shades.
Watching YouTube videos and seeing posts online, many people are also over having to mix different colors to get the perfect shade for them. And I totally get that. Imagine having to buy two to three bottles of the same product so you can experiment on shading matching yourself. Yeah, not cool. It must feel so good to go in a store and find the exact match for you. Not only is it more convenient and cost effective, but consumers will feel like they are seen and heard. As if the brands really do care about the audience they're offering to.
Beauty YouTubers have spoken up about this issue as well. One is Kendall Dumas who posted a video about it last year. Here she talked about how K-beauty brands that are exporting should be able to have shades for everyone. She even mentioned that the shades often times aren't even dark enough for Koreans and other Asians. She also added, "And, it sucks because you're like, 'Man, I wish I could try it,' but, I'm brown, sis."
With K-beauty being so popular now and being at the same level of other established brands, they should learn how to adapt to their market. They should find ways to make all of their products workable for the people who want to try it.
Art by Marian Hukom
For the latest in culture, fashion, beauty, and celebrities, subscribe to our weekly newsletter here  
Follow Preen on Facebook, Instagram, Twitter, YouTube, and Viber
Related stories:
Light coverage foundations that look like skin
Where can you find the right foundation shade
Finally, a concealer that will cover up our sins
Finding the right concealer shade shouldn't be a hassle