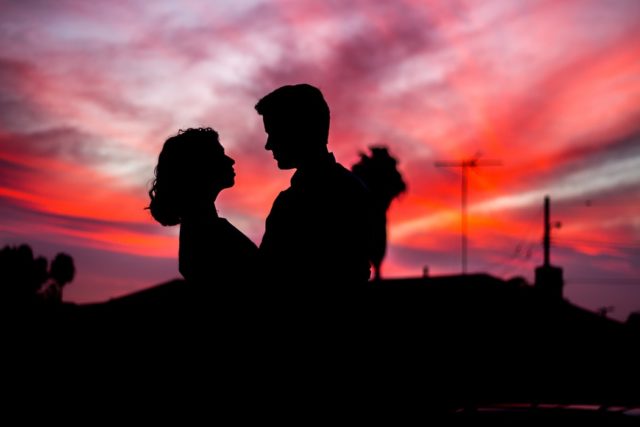 Stans—or fans who are sooo invested in their idol's lives—are some of the most brutal people on the Internet. They aren't capable of physically hurting you, but they can attack in swarms when they see someone who comes for their idol or their fandom in general.
This behavior is mostly evident when it comes to celebrity "ships"—in more familiar terms, a "love team." This concept is mostly popular in the Philippines with fandoms cheering on onscreen romances and wanting them to be paired with each other only. Many have also insisted that these staged relationships are real even when they aren't. One good example of this is how Maine Mendoza had to clear up that she's not dating Alden Richards after years of working with him on Eat Bulaga.
Personally, I always wondered why fans give such emphasis on their idol's personal lives. It's like they're playing house with dolls. Don't they realize that celebrities are people who don't want others meddling with—let alone dictate—their private matters? Just imagine a universe wherein all of us "ordinary people" were subjected to the same stan behavior whenever we would be with someone.
In the spirit of Valentine's Day, this is how we picture it:
Single life
You're a singleton who's taking it slow when it comes to finding a date. You focus on your career, provide for your parents, and just going out for fun whenever you can. Meanwhile, your friends are always standing behind you or meeting about your love life, being all kilig at the thought of you finally "being happy" with someone. (Though you can be happy even when you're single. Just saying.)
They'll claim they're "good friends" for pairing you up with random people who they think are the perfect match for you. One of the candidates for your potential partner is the cute accountant in your office because you, of all people, deserve her and you look great together. "The others can choke," your friend would joke. (Or were they being serious?)
However, you don't have strong feelings for the accountant. You try to convey your emotions to an artist you've liked for so long, but you come into the risk of your friends telling you (or the other person) awful things like, "He/She's not worth it" or "Stay away. They're trash."
Still, you took the leap and pursued the one person who wasn't on your friends' obsessive radars. Because that's what normal people should do, right?
Casually dating
Now you're in dangerous territory because your friends are telling you that you made the wrong choice. "That artist is just using you to get ahead, to get your money"—blah, blah, blah. It sucks because if they're such big supporters of your life, why are they being so fussy and rude?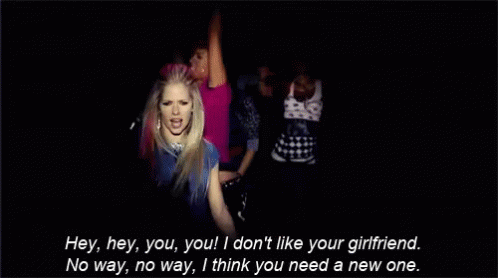 You don't stop seeing the artist though—even keeping it on the down low to avoid your friends' comments. Meanwhile, they're still trying to pair you with the accountant. This will go on for months, maybe even more than a year. They really don't want you to enjoy that steak dinner with your future significant other.
It's official
You don't know when you and your partner became official, but you two did. It also took you a while to go fully public, but it's fine because it's your life and you deserve to have a semblance of privacy. You even celebrate your first anniversary without raising suspicion—or at least you think you did, but you swear that you made sure. When you were ready, the first people who found out were, of course, your friends.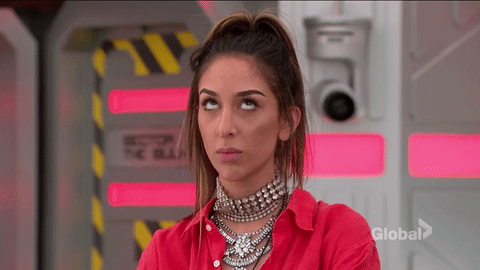 They are divided now—half of them are pissed, while others want you to be happy. But what's keeping them together is that they still dislike your partner because they're still rooting for the accountant. Oh, what a scandal it is for their group to see their best friend dating someone they didn't approve of!
You try not to engage and argue—unless completely necessary. Still, you're conflicted on whether you should gradually tune them out of your life or keep them around because they've been there from the start, back when you were still a "nobody" in your eyes. But are you going to let other people manipulate your love life in the future? Nope. Nuh-uh.
Photo courtesy of Unsplash
For the latest in culture, fashion, beauty, and celebrities, subscribe to our weekly newsletter here  
Follow Preen on Facebook, Instagram, Twitter, YouTube, and Viber
Related stories:
#LizQuen is real and this is how fans are reacting
There are a few problems about love teams we need to talk about
The Maine Mendoza-Arjo Atayde dating rumors are true
Isn't it weird that K-pop idols dating are called "scandals"?