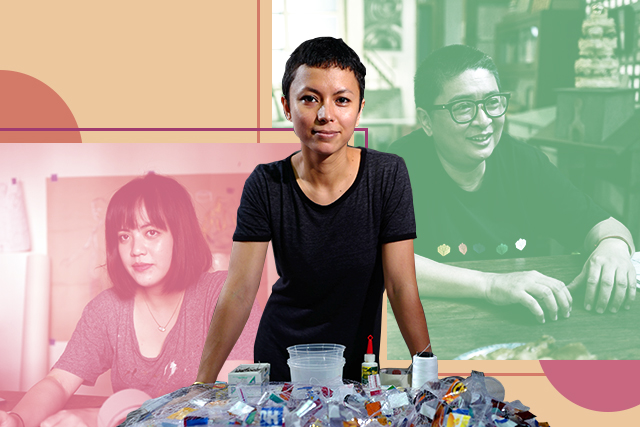 Art Fair Philippines 2019 is just a few days away, and we already gave you guys an overview of the event. However, before you start walking around the venue, we also wanted to talk about the featured artists this year, specifically the women. There are four who use different mediums from sculpting to photography. Each artist has a message and vision they want to portray with their works, keep reading to get to know them before you see their pieces this weekend.
Liv Vinluan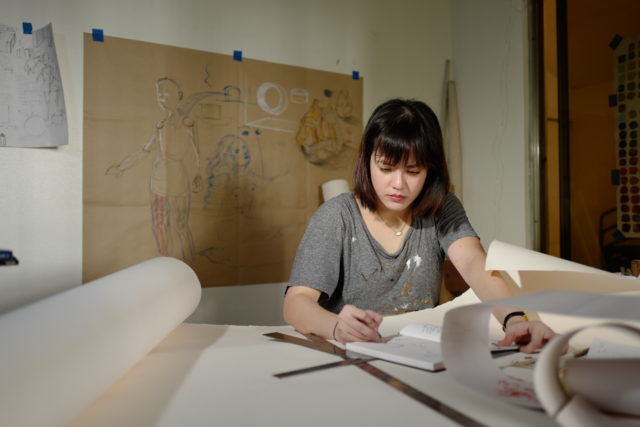 Liv is this year's recipient of the Karen H Montinola Grant. Nung Gamabalain Yung Sayawan/The Disruption of A Dance is a textile design using a roll of paper with both ends connected to each other, which "conveys the illusion that it is floating in space." The piece also has tableaus of sketches. Since it is a loop, it conveys that it "is endless. You can look at it from anywhere, it wouldn't have that fixed orientation. It's just one thing."
Prior to this, she finished her fine arts degree at the University of the Philippines. In 2009, she was awarded most outstanding thesis for her triptych series, Sin Verguenzas. Her works have been described as "both realism and fantasy: scapes and portraits that evoke intensity and movement."
Christina Quisumbing Ramilo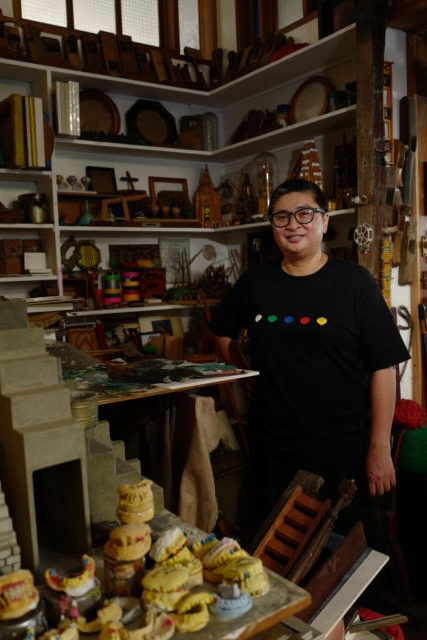 Forest for the Trees is Christina's project for this year's Art Fair. It is described as a "bibliotheque of books that are made of wood." Can you imagine what it's going to look like? You'll feel like you're in a library as each book is "complete with annotations of the respective origins of the pieces of wood."
As an artist, Christina "refers to herself as an arranger and maker of objects, most of which already served some kind of purpose in the world." Instead of altering them completely, she likes to bring out its context and history.
Olivia d'Aboville
Everyone is becoming more aware of the dangers of plastic and artist Olivia wants to educate people even more. Everything, Everywhere, Everyone is "a net strewn with squares from a multitude of wrappers, the main work evokes the cascading, helplessly unstoppable on-rush of his unfortunate human debris." Her inspiration first started when she was studying at Duperré, a textile design school in Paris. Here, "the theme of the ocean was always on my mind," shares Olivia. Hopefully this reminds people that we need to be more mindful of how we treat the environment.
MM Yu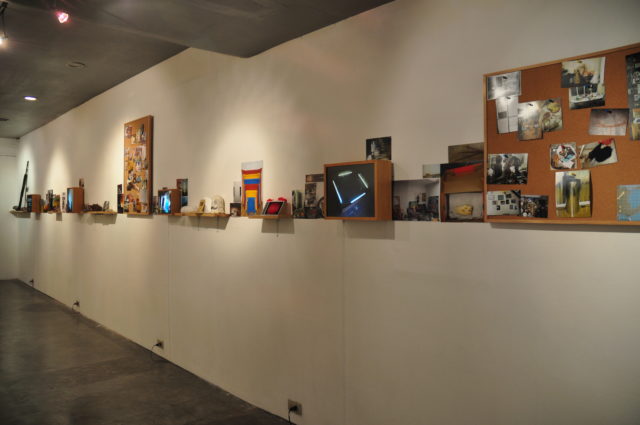 As a photographer, MM uses her work to tell stories instead of just merely documentation. Her project for Art Fair is entitled Subject/Object. Here, she relies "primarily and exclusively on photographic images and objects." These have no text to support it, are not arranged chronologically, and have no thematic order. Observe each piece and reflect on what the message is. Try to see the connections between the photos and the objects that accompany them.
Art by Marian Hukom
Photos courtesy of Art Fair Philippines
For the latest in culture, fashion, beauty, and celebrities, subscribe to our weekly newsletter here  
Follow Preen on Facebook, Instagram, Twitter, YouTube, and Viber
Related stories:
Here's what you need to know about Art Fair 2019
These artists have beautiful takes on Kris Aquino and Anne Curtis' portraits
The female-led Super Bowl ads that'll live on for years
Why were female directors snubbed again in this year's Oscars?