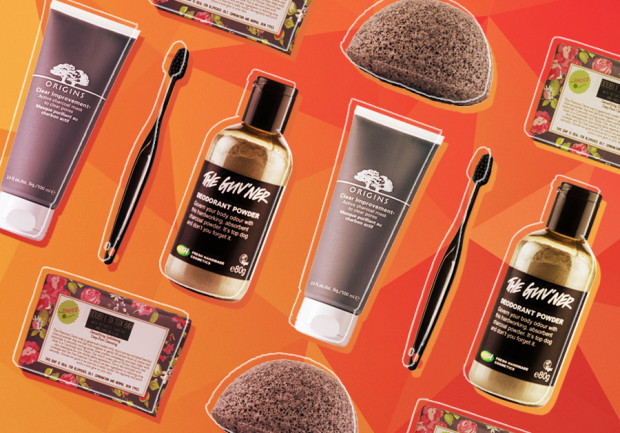 Like most people, you probably first heard about activated charcoal in that old Pond's commercial in 2010. Since then, it took a few years for the hype around the super ingredient to pick up, but it eventually reached its peak when people started ingesting activated charcoal to detox (the benefits of which were largely disproved later).
Today, we have a lot more products available with activated charcoal. More common in the Philippines is activated bamboo charcoal, which has been pulverized and steamed, giving it a wider surface area and allowing it to adsorb up to 100 times its own weight in impurities and toxins. Binchotan, on the other hand is made of oak branches that are burned at extremely high temperatures for days before being rapidly cooled. It is commonly used for purifying water, absorbing odors, enhance blood circulation in a hot bath, and deflect negative ions.
To know where to start, I've put together a list of high-quality products that contain this super ingredient.
Origins Clear Improvement Active Charcoal Mask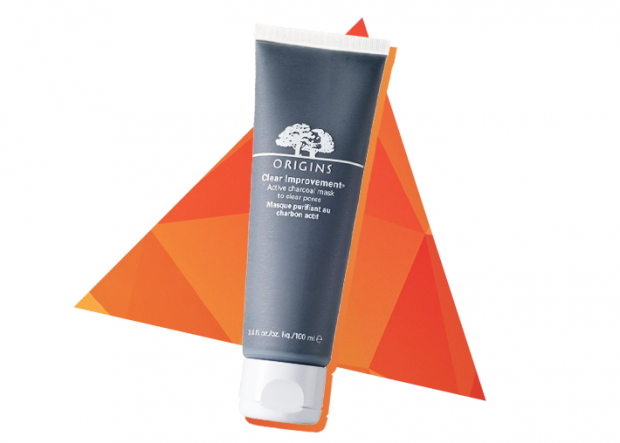 I've wondered just how active the charcoal is in this mask because as soon as I put it on, it begins to heat up and my face starts to feel tight. Needless to say, this is pretty potent stuff.
In addition to activated charcoal made from Japanese bamboo, Origins Clear Improvement Active Charcoal Mask (P1,500/100 ml) harnesses the benefits of plant extracts like White China Clay to absorb environmental toxins, Lecithin to dissolve impurities, and Yellow Sweet Clover, which acts as an astringent and decongests pores. Use once a week and see the gunk rise to the surface of your skin—true story.
Origins. Available at SM Makati, A. Arnaiz Avenue corner South Drive, Ayala Center, Makati City. For more information, visit their website.
Lush The Guv'ner Deodorant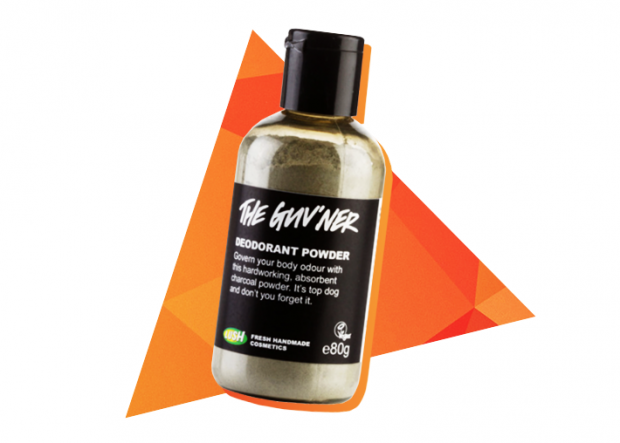 Formulated by Lush co-founder Mark Constantine, Lush The Guv'ner Deodorant (P495/80 g) contains an odor-busting blend of sage, lavender, and patchouli in a super absorbent charcoal and lycopodium base. It also contains essential oils Vetivert oil, Rose Absolute, and Geraniol that perfume skin for a lasting effect, while Calamine powder is an antiseptic that also cools the skin.
The easiest way to apply would be to use an old makeup brush (we're sure you have one lying around!) and dust on your pits. You can even take it a step further and sprinkle this in your shoes or gym bag to neutralize odors!
Lush. Located at Glorietta 4, Shangri-La Plaza, Mall of Asia, Alabang Town Center, and Trinoma,. For a complete list of locations, visit their Facebook page. For more information, visit their website.
not.a.sponge Bamboo Charcoal konjac sponge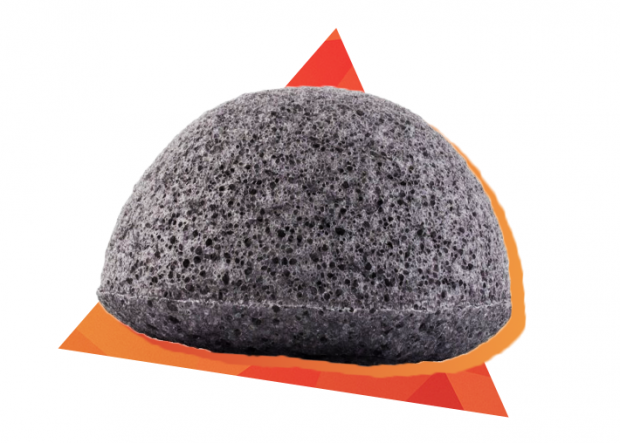 If you haven't tried washing your face with a konjac sponge, I highly recommend it. Apart from gently exfoliating your face and being safe to use every day, it's also biodegradable. not.a.sponge Bamboo Charcoal konjac sponge (P450) is formulated with the added benefit of super activated carbon "carbo activatus," which offers a powerful and highly absorptive cleansing experience. Natural antioxidants in the sponge eliminate acne-causing bacteria, remove blackheads and whiteheads, and soak up excess oil and dirt, while still moisturizing skin.
not.a.sponge. Available at all Beauty Bar outlets and online. For more information, visit the Beauty Bar website.
Colgate Slim Soft Charcoal Toothbrush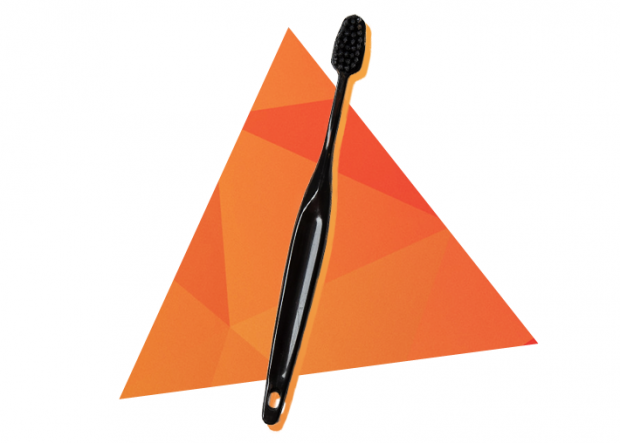 I first encountered the activated charcoal toothbrush when I came across Morihata, a Japanese design, culture, lifestyle producer, and distribution company location—in all places—Philadelphia. Since that isn't available locally, I was surprised to find that Colgate made their own version. The Slim Soft Charcoal Toothbrush (P114) has bristles that are less than 0.01mm thin, and are infused with activated bamboo charcoal that fights decay-causing bacteria in plaque. The thin bristles are incredibly soft and gentle and while brushing my teeth, I can literally hear them squeaking against my teeth, in the same way that a sponge squeaks against a clean dish. That's a deep clean.
Colgate. Available in all leading supermarkets and drug stores. For more information, visit their website.
The Happy Organics Double Detox Bar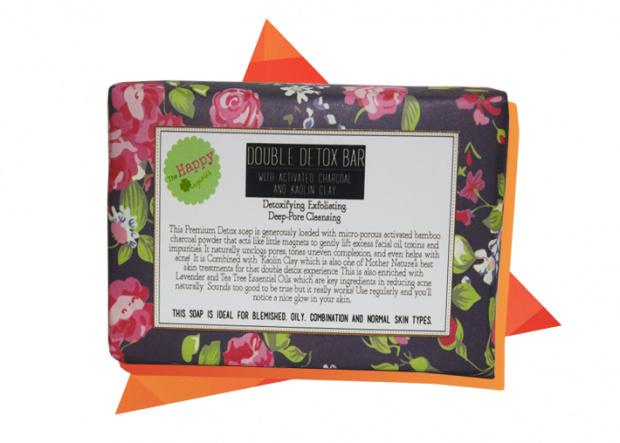 When it comes to local brands, it's easier to find activated bamboo charcoal. The Happy Organics Double Detox Bar (P145) is loaded with micro-porous activated bamboo charcoal powder, which gently lifts excess facial oil, toxins, and impurities.
It naturally unclogs pores, which evens out a mottled complexion and improves acne. It also contains Kaolin Clay (which was used by Japanese geisha's way back when!) to aid in skin detoxifications, while lavender and tea tree heal acne and Papain naturally exfoliates.
The Happy Organics. For orders, contact (0917) 584-7901. For more information, visit their website.
Art by Dorothy Guya