Are you ready? Jordyn Woods just shot her first interview since the whole Khloé Kardashian-Tristan Thompson scandal broke out. She is set to appear on Jada Pinkett Smith's Facebook show called Red Table Talk.
Jordyn posted a teaser via Instagram Live where she is seen walking towards the iconic red table from the show. And by the looks of it, the upcoming interview might be super intense.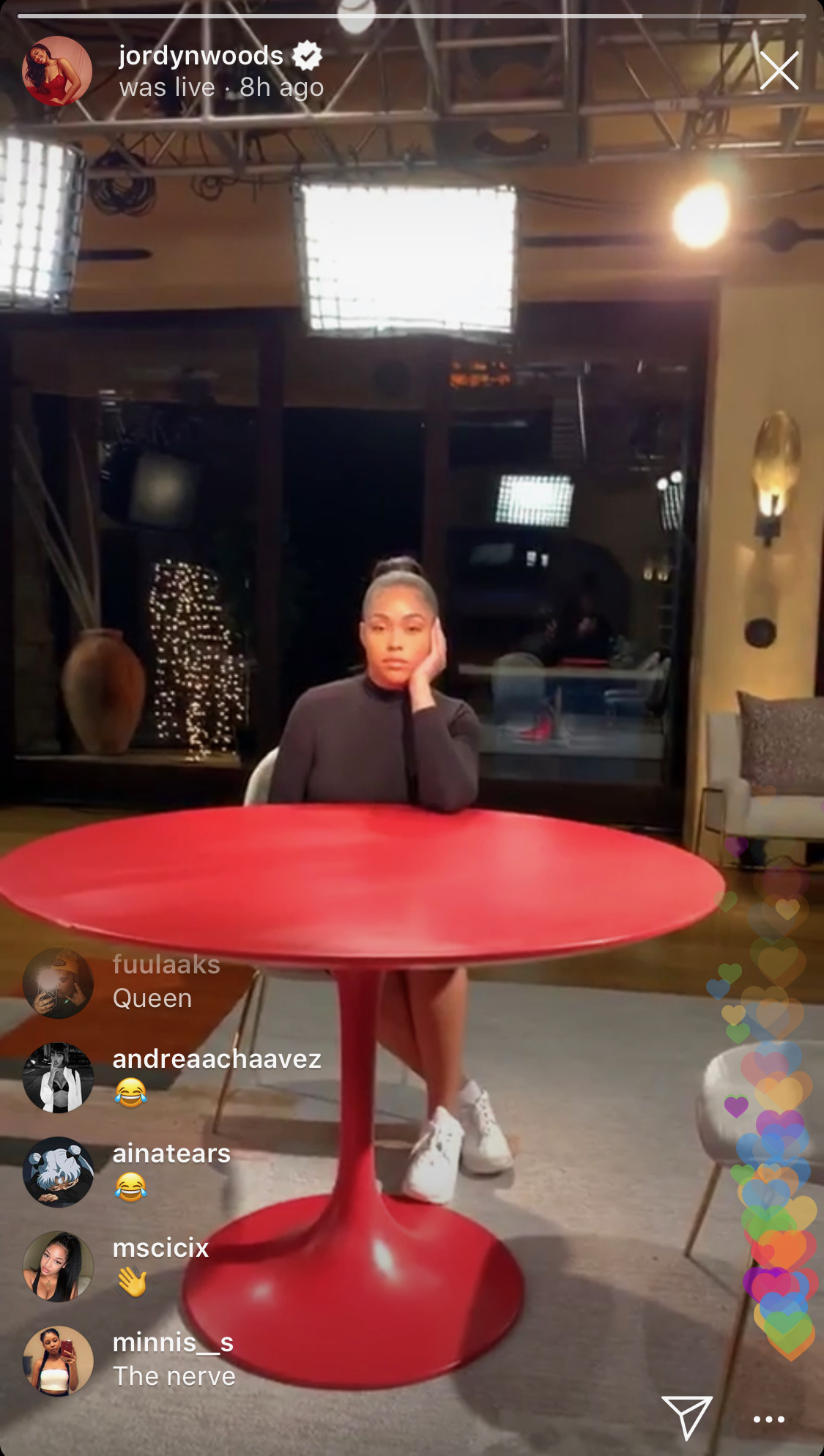 Jordyn allegedly hooked up with Khloé Kardashian's on-and-off boyfriend Tristan Thompson. And even if the Kardashian-Jenner family hasn't released a public statement, reports say they completely cut off Jordyn—someone they used to treat as family. All family members already unfollowed her on Instagram, including her best friend Kylie Jenner.
In case you're wondering about the connection between Jada and Jordyn, InStyle and People reported that Jordyn's late father worked with Will Smith in the past. And that Jordyn actually met Kylie through Jaden Smith. Wew, small world.
Will you be watching the interview to hear her side? Or will simply do so because you're already in too deep in this whole ordeal and can't find an escape? (A mouthful, I know.) 
[InStyle]
Photo courtesy of Jordyn Woods' Instagram account
For the latest in culture, fashion, beauty, and celebrities, subscribe to our weekly newsletter here  
Follow Preen on Facebook, Instagram, Twitter, YouTube, and Viber
Related stories:
Khloé Kardashian was allegedly cheated on… again
Did Jordyn Woods just address the alleged cheating scandal?
Khloé Kardashian has something to say to Jordyn Woods
Khloė Kardashian breaks her silence about the Tristan Thompson scandal