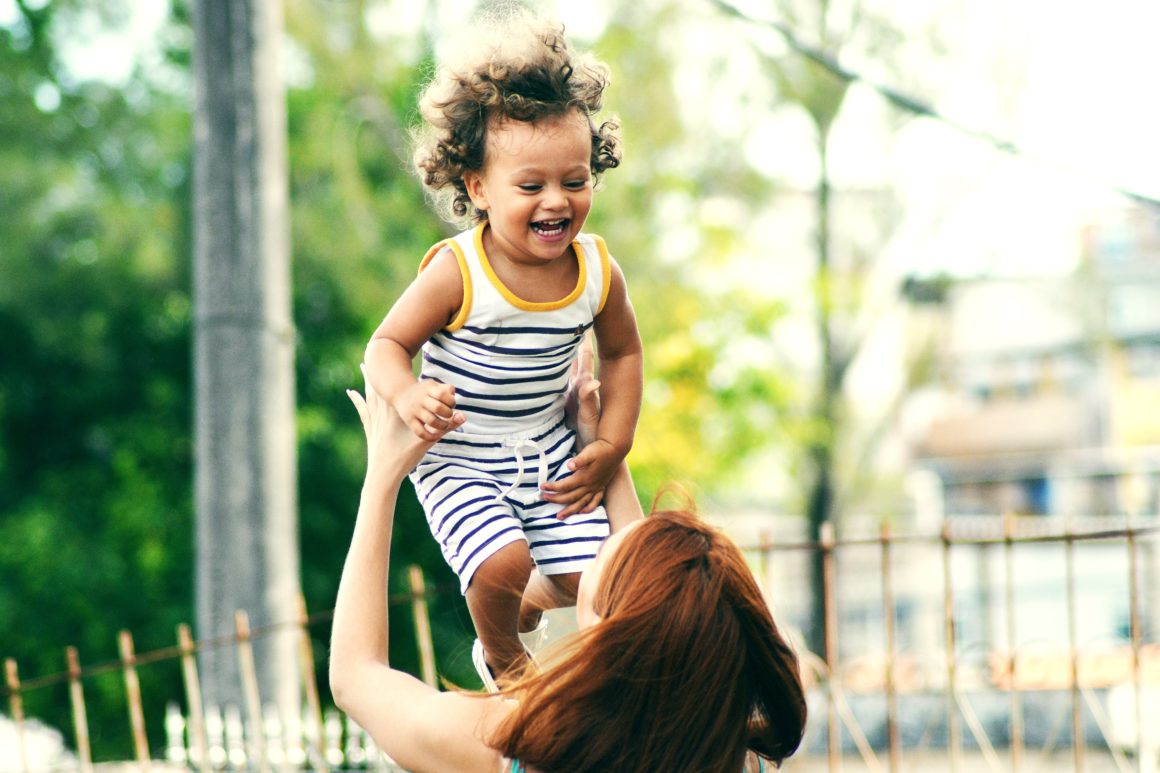 Every week, Preen tackles motherhood sans the rose-tinted glasses. Our columnists L. Juliano, Marla Darwin, Monica Eleazar-Manzano, Rossana Unson, Ronna Capili-Bonifacio, and Chrina Cuna-Henson tell their personal experiences like it is—at times frustrating, oftentimes confusing, but always enlightening.
My little bub is turning five in a few weeks and I mark the occasion with equal enthusiasm. Half a decade of this often topsy turvy yet always satisfying journey is a milestone deserving of gratitude and observance, and I say that without bragging in mind. Five years of learning love in all its forms, carrying responsibility that goes beyond my family, and discovering new passions are just the few things I choose to celebrate. Despite the dread and anxieties that creep up with the challenges attached to motherhood, and the external factors that often leave me worried for my child's future, there's so much hope to hold and give in the coming years. I claim that, because that's what's been pushing our generation to the next—hope with action through passion. 
A recent conversation with a dear friend, whom I swore to before that I'll never have a child ever, just goes to show how much has changed in a few years. From once viewing children as adding to our carbon footprint, an irresponsible action that goes against caring for the homeless and impoverished, to the real fear of how I'll lose myself in the process of transforming. I've grasped that it's about embracing the changes as part of the seasons we naturally go through. "Naiintindihan ko na kung bakit life-changing maging ina. Full circle pala talaga. (I now understand that being a mother is life-changing. It comes full circle.) It connects me back to what is really important. The environment, humanity, empathy. Hay, ewan ko ba [Laughs]" were my exact words to her. 
It's a slow transition that has me reflecting only now. I still hold the same personal goals, the same need to push for advocacies, but these have shifted in its meanings. Having a child nudges me to frequently learn, sprung from hope that I can equip her with the right tools even for her seemingly picnic fantasies. I've rediscovered old hobbies, unearthed my quest for studying the powers of divinity, and worked harder with a grateful heart, wherever work takes me, all in the hopes that I can share with her the facets of life, what it means to be a citizen of earth, and how to never cease asking and discovering. I wish for her to not just emulate what she sees in me, but to surpass what I've attained and be a mover and shaker of her generation. Because, again, hope. Progress can only be realized with it. 
Another banter with an officemate has urged this reflection, when she questioned whether we eventually lose our passions and give up our causes as we grow older. I answered, carefully, that it's about perspective, to where she answered, "Because you're a mom, and your priority is now your child, not yourself." Have I just given into the tides as I gave myself up, not affecting positive change to where I'm planted? I may have questioned myself that just a few years ago, but not today, even in my rookie motherhood years. Just as my growing child is an example of seasons, with every milestone marking new achievements, so is being a mom and a person. I can only be excited for the future discoveries, challenges, and solutions I'll encounter with my daughter as time passes by, knowing that I can't answer all my burning questions right now but it's in the journey that we obtain the explanations. 
As it is, I understand that I can never truly lose myself, that my essential nature will resonate in the things I teach, study, and portray. That with holding the future of a human being, I can't lose sight of what are truly important: Her environment, her connection to herself, and the divinity that surrounds us all, and her impact to the world. In new decisions I make, in the new goals I set for myself, they're inundated by those priorities, directing the values I attach to things I consider important. And hope, such a beautiful and powerful emotion next to love, that govern our constructive actions, is so much more comprehensible for us moms. It is the reason why the gift of motherhood is quite special, because we aim to build a meaningful life beyond our own that can only beget a future full of promise. 
Disclaimer: The views expressed here are solely those of the author in her private capacity and do not in any way represent the views of Preen.ph, or any other entity of the Inquirer Group of Companies.
Photo courtesy of Thiago Cerqueira from Unsplash
For the latest in culture, fashion, beauty, and celebrities, subscribe to our weekly newsletter here  
Follow Preen on Facebook, Instagram, Twitter, YouTube, and Viber
Related stories:
Four loves: Why I'm not ready for motherhood
How my fear of motherhood helped me with parenting
Don't let motherhood strip you of the joy of fashion
How parenting can give you a lesson on mindfulness