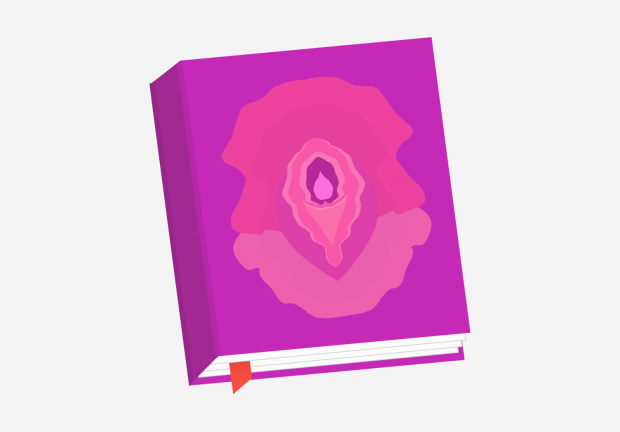 Is there anything in the world more shrouded with mystery than the vagina? We've unfairly treated it as taboo, and because of that, our ladybits have become foreign to even us women.
Luckily for everyone, we sat down with gynecologist Dr. Jocelyn Mariano to talk about what we may not know about what's going on down there.
1. It's been said again and again, but Dr. Google can't help you help you with everything.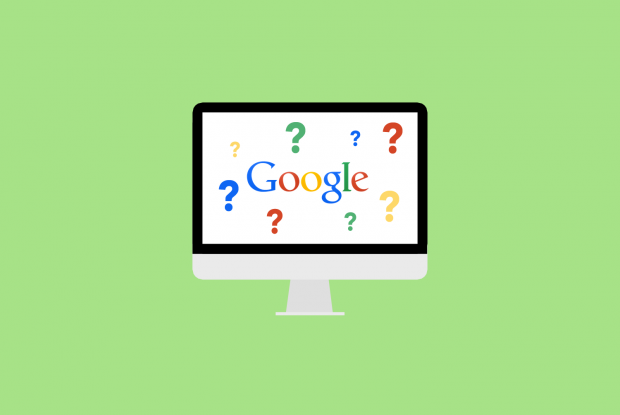 Dr. Mariano says she has patients coming in, telling her that they think they have some rare disease because their vaginal discharge smells a little funkier than usual—which is, most of the time, pretty normal, actually (but more on that later). She also says that a lot of our misconceptions about vaginas, and vaginal discharge, stem from how we'd rather consult the Internet or our friends, instead of actually coming to a gynecologist. Bottom line is: Do not fear the gynecologist. She knows best!
2. You're going to experience a yeast infection at least twice a year.
You get UTI when the bacteria (e. coli) that you should have expelled through urinating stays in your body. If you hold in your pee, you're holding in the bacteria, too, which irritates your bladder. In turn, it gets back at you by making your trips to the bathroom hell on Earth.
But, according to Dr. Mariano, it's not just holding in your pee that gives you UTI—maybe you're just anatomically predisposed to it. The proximity of your urethra to your vagina and anus is to blame for that burning sensation. The closer your holes are to each other, the easier it is for the e. coli to jump holes and make you miserable.
To prevent catching the bug, then, Dr. Mariano says you should pee before and after sex (so you can't hold your pee), pee at once when you feel like it, and pat dry always.
3. You're going to experience a yeast infection at least twice a year.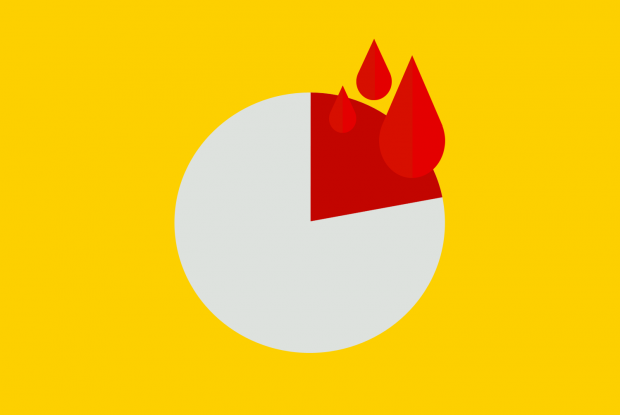 According to Dr. Mariano, there's not much you can do about it because the organism that causes it (the Candida species of bacteria) literally lives in your vagina already. It's pretty important in keeping it healthy and functional. However, when there's too much of the bacteria, they produce a discharge that is characterized by how it's extremely itchy and how it looks like spoiled milk. Because the Candida species is very opportunistic, the women who are susceptible to getting yeast infections are those who've been on antibiotics for a while, women on chemotherapy, pregnant women, and diabetic women.
Luckily, you can treat a yeast infection pretty easily—for immediate relief, you can insert an anti-fungal tablet into your vagina, but if the infection is recurring, Dr. Mariano would prescribe oral tablets.
4.     Doing Kegels rejuvenates your vagina.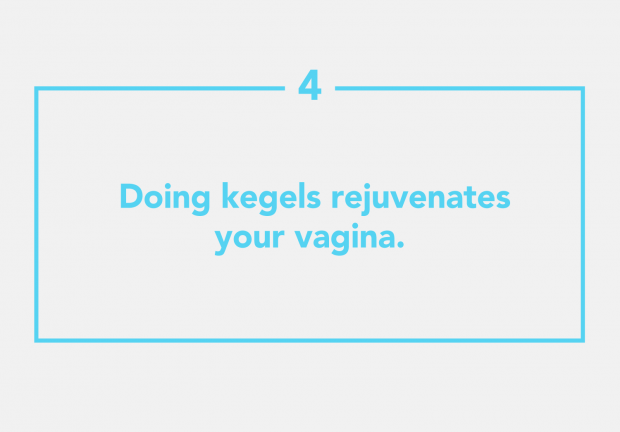 You don't have to shell out money for surgery—if you feel that you weren't as "tight" as before (after childbirth, let's say!), just do Kegel exercises. Dr. Mariano says, "Pretend you're holding something between your thighs." 
Hold each Kegel for 10 counts, 10 times, thrice a day. You can do it while you watch TV, drive, read—anything, really. Doing these exercises help you control your pee, and research shows that it makes your orgasms better, too.
5. Feminine wash is totally just a capitalist invention.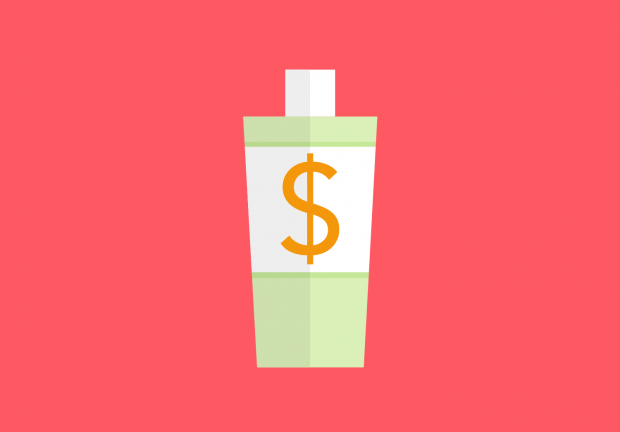 Dr. Mariano criticizes how some feminine washes claim to "maintain the vaginal PH," which, according to her, is impossible because we apply the wash on the external vulva and not the internal vagina, which means it's impossible for it to affect the pH levels of our vaginas in any way. "You're just making these celebrity endorsers richer," Dr. Mariano says.
So how do we keep our nether regions clean? "You just have to wash it with soap and water," she says. "The skin of the vulva is the same as the rest of the skin you have on your body, so whatever soap you use for the rest of your body—it's the same soap you use to wash down there."
6. You can skip a Pap smear for two to three years if you get two consecutive negative results, and if you're not at risk.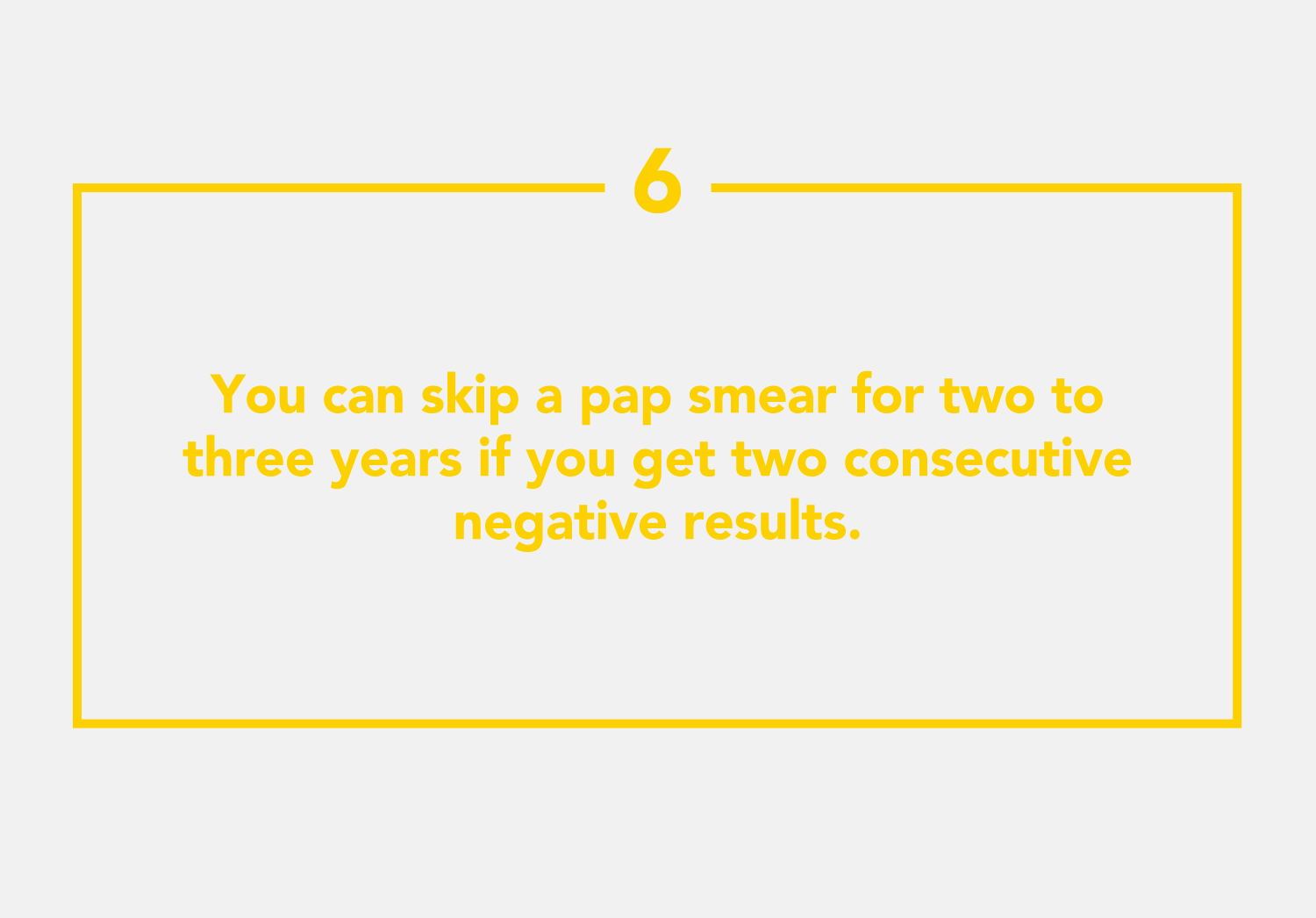 The Pap smear is the screening test for cervical cancer, and most women think that you have to take this every year. But, chances are, if you get two consecutive results that tell you that you aren't a carrier of the human papillomavirus, then you probably won't be for the next two years.
However, if you have multiple sexual partners, have one partner who has a lot of partners, are a smoker, or have lots of children, then you should probably get that Pap smear. 
7. Waxing, and other ways of removing your pubic hair, is pretty bad for you.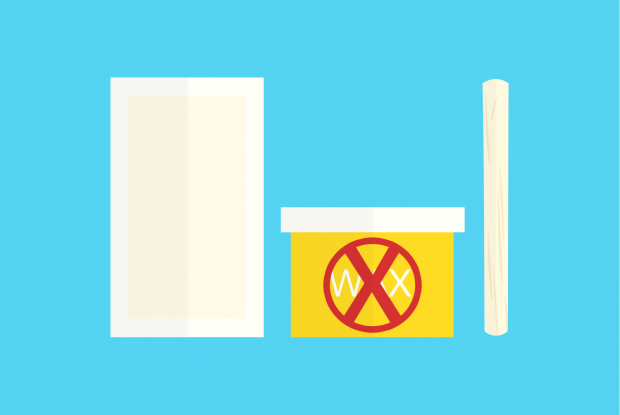 Having your pubic region be as smooth as a baby's butt might look and feel good, but it comes with a pretty ugly trade off: Infections. "The pubic hair is meant to be there for a purpose," says Dr. Mariano, and that is: to act as the last line of defense against infections and bad microorganisms.
Additionally, infections can also arise from shaving or getting waxed, because the follicles that get left behind can become a medium of infection. Waxing, then, strips us of not just our unruly pubes, but also our protection against infection. Dr. Mariano has observed that her patients who are bare down there frequently complain of abnormal vaginal discharge.
8. Listen up, slut shamers: No matter how much sex you have, your vagina does NOT loosen.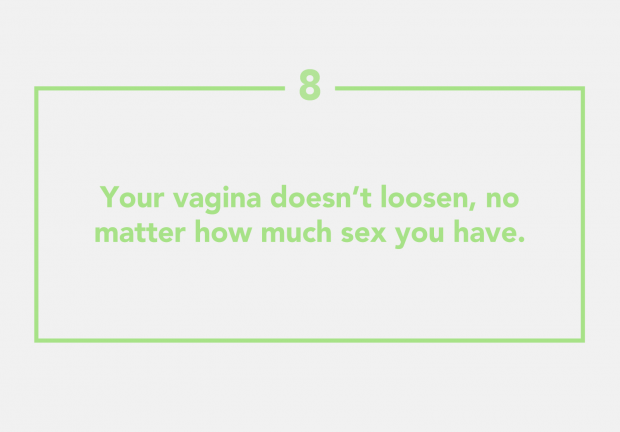 Laci Green, a popular YouTube vlogger who talks about sex positivity, has a video where she talks about how having lots of sex won't make you loose. Promise! Your vagina returns to its pre-penetration size after any kind of sexy time, so really, your vagina and your vaginal canal are not any less tight than they would be if you never stretched them out.
Besides, do you get any flabbier after cardio? Working out your muscles is good for them. Dr. Mariano supports this, too, saying that your vagina can only feel loose or "sag" during menopause, when your vagina no longer gets hormonal stimulation.
Dr. Jocelyn Mariano's clinic is at Room 519, Doctors' Clinic, at the UST Hospital. For appointments, call (0921) 710-1985 or 731-3001 loc. 2465. 
Art by Dorothy Guya