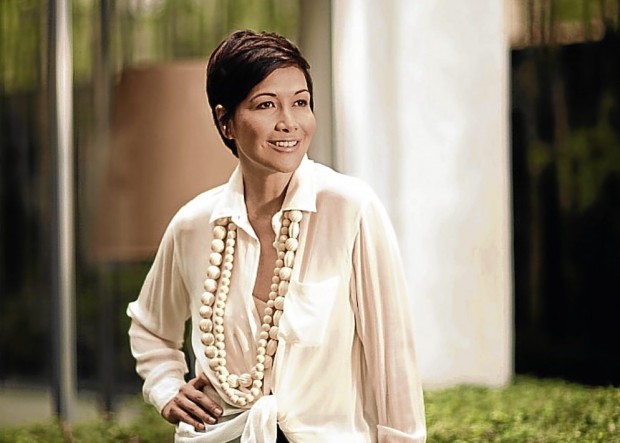 Late last night, the Philippine Daily Inquirer reported that handbag designer and former model Tina Maristela-Ocampo and her husband businessman Ricco Ocampo are being treated for minor fractures and bruises after the private helicopter owned by their friend Archimedes "Archie" King crashed in Cuenca, Batangas.
Unfortunately, Archie, who owned the Victoria Court chain of motels and was the son of a Filipino-Chinese billionaire, passed away when the chopper crashed at noon.  He was 62 years old. His pilot Felicisimo Esteban Taborlupa Jr. also met the same fate.
Also in the helicopter were his wife Ling-ling King, Inquirer Lifestyle columnist Anton San Diego, Standard Insurance CEO Patricia Chilip and her husband Christopher, who runs a Dunlop tire distribution company. All three, like Tina and her husband, are being treated for minor injuries at the St. Luke's Medical Center in Fort Bonifacio after being transferred from the Martin Marasigan Memorial Hospital in Cuenca.
The Civil Aviation Authority of the Philippines (CAAP) reported that the helicopter flew to Puerto Galera and left for Manila Sunday morning. Senior Inspector Joel Laraya, Cuenca town police chief, said the crash was likely due to the heavy rains yesterday brought by tropical storm Egay. Whether the helicopter was given clearance to fly is unclear.
No further details regarding the funeral arrangements for Archie and Felicisimo have been given out as of press time. Our deep condolences go out to their families.
Photo courtesy of Philippine Daily Inquirer