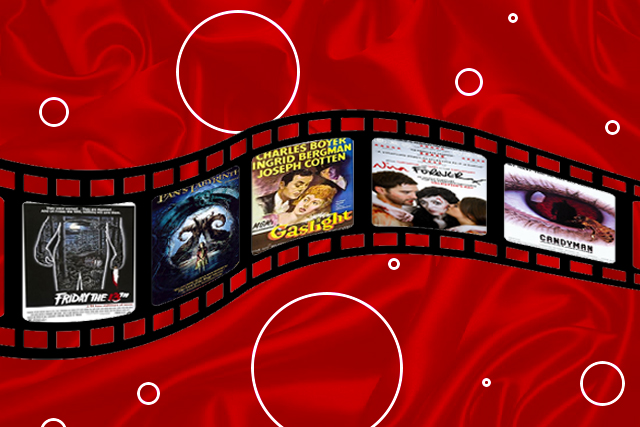 If you're wondering how it all started, the superstition surrounding Friday the 13th originated with the Last Supper, when Judas Iscariot, the 13th disciple, decided to betray Jesus Christ on a Good Friday. The rest of history followed with a series of seemingly unlucky events that also occurred on a Friday and on the 13th day of the month. Stories have finally piled up, enough to surround the date with bad luck. 
So no, it isn't a day for ghosts, it's a day for bad omens. Karma, misfortune, everything going wrong, the whole party. And there have been a few movies about Friday the 13th that don't necessarily fit the theme, for people often mistake it as something related to ghosts and spirits. It actually leans more towards plots of superstition, mental psyche, and plain old bad luck. But magnified. 
It can be creepier to say the least, because it touches on actual human emotions and everyday occurrences that just go completely crazy. So if you're up for some goosebumps and a whole eerie experience, we picked out the perfect films for a Friday the 13th movie night. It's also for those who don't want to step out of the house in case of bad luck. What could go wrong with watching a movie? Right? 
Friday the 13th (1980)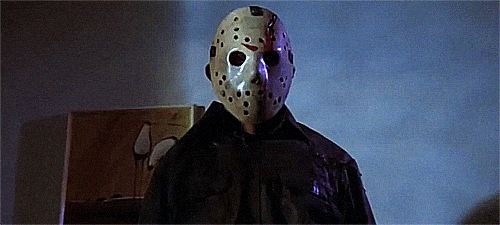 There's nothing more classic than watching "Friday the 13th."  The 1980 American slasher film tells the story of a group of teenage camp counselors who are murdered one by one by an unknown killer while attempting to re-open an abandoned summer camp where a child drowned in a lake nearby. 
Candyman (1992)
"Candyman" is about skeptical graduate student Helen Lyle who befriends Anne-Marie McCoy while researching superstitions in a housing project. From Anne-Marie, Helen learns about the Candyman, a knife-wielding figure of urban legend that some of her neighbors believe to be responsible for a recent murder. After a mysterious man matching the Candyman's description begins stalking her, Helen comes to fear that the legend may be all too real.
Pan's Labyrinth (2006)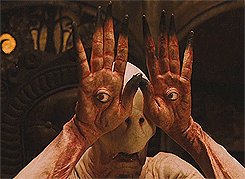 "Pan's Labyrinth" gives fantasy a creepy twist. It's set in 1944, when the Allies have invaded Nazi-held Europe. In Spain, a troop of soldiers is sent to a remote forest to flush out the rebels, and 11-year-old Ofelia witnesses her stepfather's (the general) sadistic brutality. She then discovers the world of Pan's Labyrinth, where mythical creatures exist and unknown paranormal activity occurs within the woods. 
Gaslight (1940)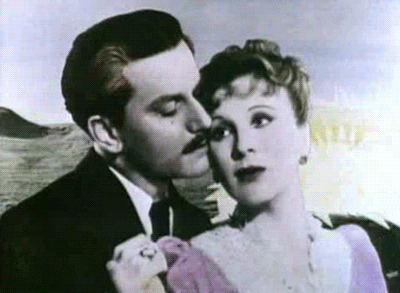 Bella thinks she's losing her mind. She keeps losing things, and the lights in her house seem to flicker, even though her husband Paul tells her he can't see anything wrong. Plus there are those footsteps upstairs… From that description, you might think the movie involves ghosts, but the real explanation for all the weirdness is far more sinister than that. 
Sleep Tight (2011)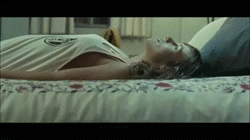 "Sleep Tight" sees a concierge secretly breaking into the homes of the people he's supposed to serve to try to make them as miserable as he is. When Cesar finds one tenant is harder to upset than the others, his behavior escalates until he's committing unimaginably grotesque crimes against the poor girl. The ending might honestly give you nightmares.
Nina Forever (2015)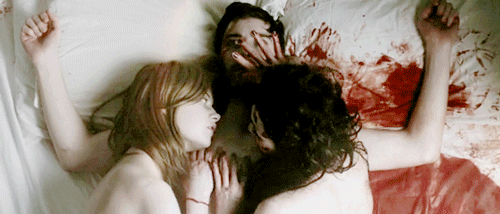 Rob can't get over his ex-girlfriend Nina, who died in a car crash. When he tentatively begins a relationship with his co-worker, Holly, he finds himself haunted by Nina. Literally. She materializes in his bed every time he and Holly have sex – she might be dead, but she's not letting go.
Photo courtesy of Unsplash
For the latest in culture, fashion, beauty, and celebrities, subscribe to our weekly newsletter here  
Follow Preen on Facebook, Instagram, Twitter, YouTube, and Viber
Related stories:
Women in horror: How films in 2019 tackle inequality and #MeToo
A full moon during Friday the 13th: Is it as scary as it seems?
Is Friday the 13th Something to Be Afraid Of?
All the feelings I felt while moving apartments
Preen Picks: Come rainy season, you'll find us indoors, watching these movies