Will there ever be a week when the members of the Kardashian/Jenner/West clan don't do something newsworthy enough to be reported on? Not if Kimye have anything to do with it. They close out this week #strong with Jezebel posting a series of Kim Kardashian memes inspired by their latest collaboration with System magazine.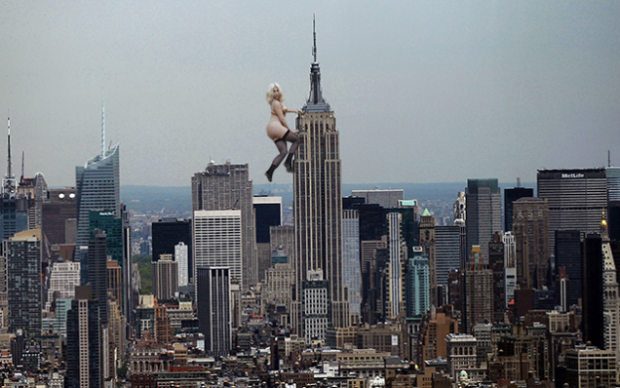 This must have been a while back because Kim is still in her blonde phase in the photos, which were taken at the Château d'Ambleville in France. Not that you'd guess it from the pictures where Kim rolls around in the dirt in a nude bodysuit and thigh-high stockings (which subsequently gave birth to her latest meme), while Juergen hikes in a river wearing puffy jacket in what appear to be boxer shorts.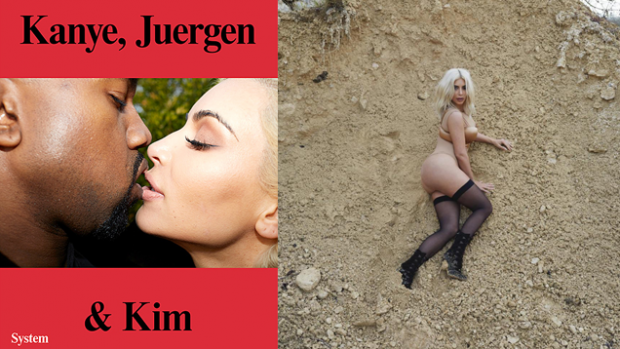 The photos, which were released just two days ago, are from a new booklet entitled Kanye, Juergen and Kim, which is published by System magazine. The shoot was styled and art directed by Kanye West, and shot by Juergen Teller with all three of them figuring in the photos—Kim's money-maker plays a particular role in the shoot.
Kanye is the only one not caught acting a fool as he frowns at the camera wearing a black shirt and leaning against a tree. It makes us wonder if he's really just messing with Kim and Juergen and telling the world it's "art." Whatever it is, we're on to you, West.
To see more photos from the System shoot, click through the slideshow above!
Photos courtesy of Jezebel and System