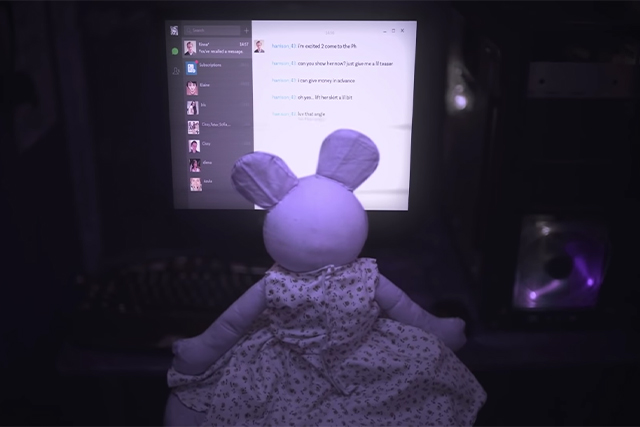 Minors who post explicit photos on social media is a real problem. Several netizens have called out multiple accounts and even Teen Vogue for saying they're doing it to promote women empowerment and body positivity.
These netizens aren't doing this to sh*t on these movements, but to protect the underaged girls who may become potential targets of predatory men. Especially here in the Philippines where child exploitation is still rampant until now.
In the fight against this continuing issue, the United Nations Children's Fund (UNICEF) and other local organizations released a chilling ad for #SaferKidsPH which shows how Filipino children were used for pornography. According to a UNICEF report cited by the Philippine Daily Inquirer, the Philippines is the number one "global source of child pornography and a hub for the livestream sexual abuse trade."
Here's more proof of just how bad child exploitation is here in the Philippines, and how you can fight against it and further protect minors.
How many photos?
In 2018, at least 600,000 photos of naked, sexualized, abused Filipino kids were found by the Department of Justice's (DOJ) Office of Cybercrime. These were shared and sold to foreigners online. This was a huge leap compared to 2017 when the DOJ received 45,645 cyber tips.
How young?
Senior Supt. Villamor Tuliao of the PNP Women and Children Protection Center told Inquirer in 2017 that two Filipino men had used their social media accounts to sell cybersex videos of children aged eight to 15 for P20,000 to P30,000. Their clients are reportedly mostly foreigners.
Also, according to #SaferKidsPH, the youngest recorded victim was three months old. That's an infant. Let that sink in.
Most of these kids reportedly came from impoverished families and their parents allegedly sold them to do explicit posts for money.
How can you help?
UNICEF has an ongoing donation drive where you can do one-time or monthly payments to help save Filipino children from all types of abuse. #SaferKidsPH has also called on the government, the private sector, and civil society to do their part in strengthening protection and keeping children away from potential harm.
Again, if you see a minor posting explicit photos online or any account that has access to such content, report them immediately and don't spread the post. Several social media platforms should be attentive and take down the posts and accounts in question. You should also call the authorities if you need additional assistance in tracking down traffickers and predators.
The next time someone takes an issue like a minor posting sexy photos lightly, remember the numbers we cited above.
Screengrabbed from YouTube
For the latest in culture, fashion, beauty, and celebrities, subscribe to our weekly newsletter here
Follow Preen on Facebook, Instagram, Twitter, YouTube, and Viber
Related stories:
The dangers of allowing minors to make sexy posts
The alarming state of the Philippines' sexual harassment and child exploitation cases
Brad Pitt is being investigated for alleged child abuse
Is Woody Allen dating minors so he has film material?