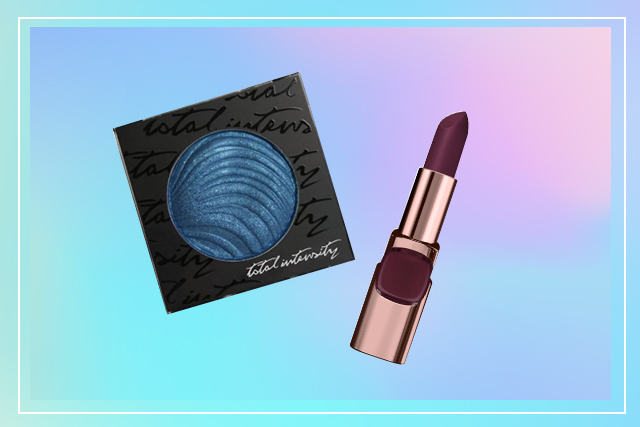 Beauty gurus are getting creative with how they spruce up their lips. Lip toppers are great and all, but they're taking a step further and using eyeshadow.
We saw this trick on London-based influencer @way_of_yaw's Instagram feed. He did a chrome lip look using a black liquid lipstick and pink and blue eyeshadow. He topped it with clear gloss for more dimension.
This isn't the first time people tried putting eyeshadow on their lips. Urban Decay makeup artist Pepper Bass did a Popsugar tutorial where she used an eyeliner as lip liner and highlighting her lips using the shimmer from Urban Decay's Electric Palette. Celebrity makeup artist Lindsay Ebbin even suggested using powder shadows on top of lip primer and setting it with cream shadow.
So far, these tricks seem to work and many say eyeshadow lasts longer than most lipsticks. But you have to remember that many eyeshadows have colorants that can be hazardous if applied directly on the lips. The best course is to use matte lipstick first and add the eyeshadow after. If you're hesitant to wear this look outside the house, you can do this trick for lip art you can post on social media.
Here are some combinations you can do if you want to try:
Dark brown and gold
Shop: JCat "Lipfinity" Matte Lip Kissproof in Final Fling. Available at Uptown Mall; H&M Beauty Eye Shadow in Let It Shine. Available at Greenbelt 4.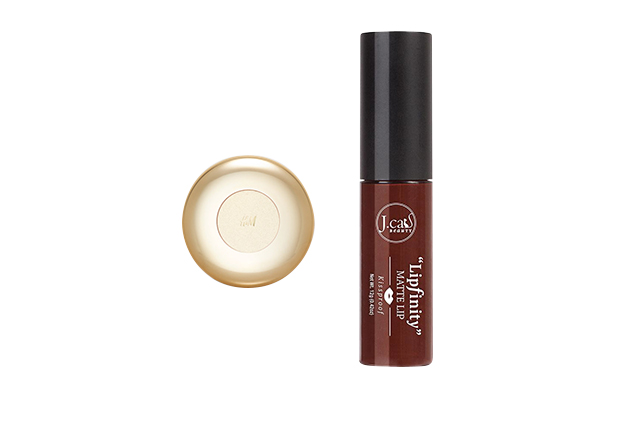 Brown lipsticks look great on most morenas, and it also gives an early '00s vibe to any look. JCat's "Lipfinity" liquid lipstick dries down easily and stays on for hours. Add a golden glow to it using Let It Shine from H&M Beauty.
Red and copper
Shop: Avon True CoPower Stay 16-Hour Matte in Resilient Red. Available online; KKW Beauty x Mario 10 Pan Eyeshadow Palette. Available on Beauty MNL.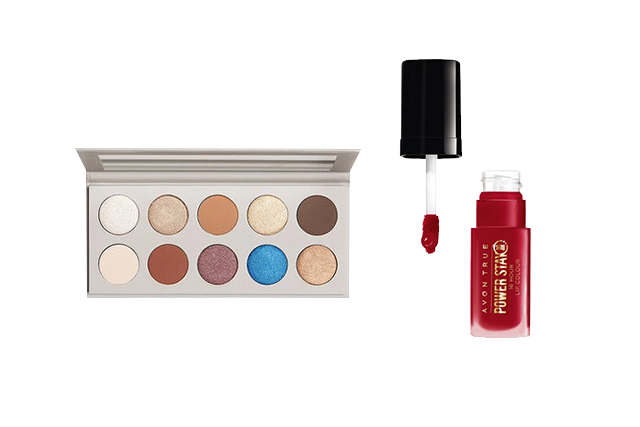 If you're looking for one more no-budge matte red liquid lipstick, try Avon's True Power Stay line. Resilient Red is a striking crimson shade that will look elevated with a dash of copper shimmer from the KKW Beauty x Mario eyeshadow palette. Also, pro-tip: Add the eyeshadow before the lipstick dries down so the glitter doesn't go anywhere.
Pink and purple
Shop: Trixie Cosmetics Lipstick in Stacy. Available online; BYS Eyeshadow Palette Tin in Violet. Available at select Watson's stores.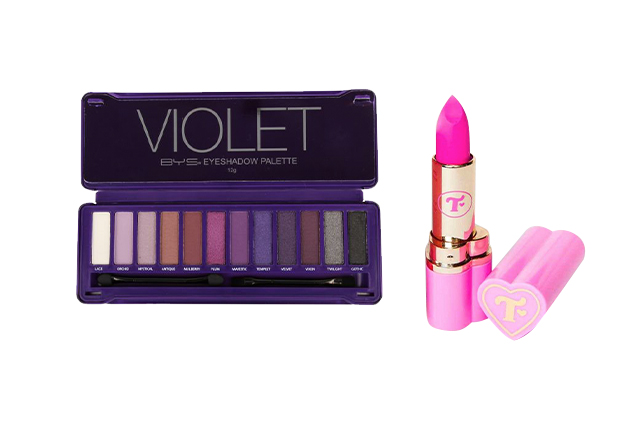 Drag queen Trixie Mattel made sure that Stacy, a hot pink lipstick, is suitable for all skin tones. Give it more dimension by adding some purple shadow on your lips—you can even do an ombré design using the lighter and darker shades.
Black and rose gold
Shop: Fenty Beauty Mattemoiselle Plush Matte Lipstick in F'n Black. Available on Sephora PH; Colourpop Super Shock Shadow in Set to Stun. Available online.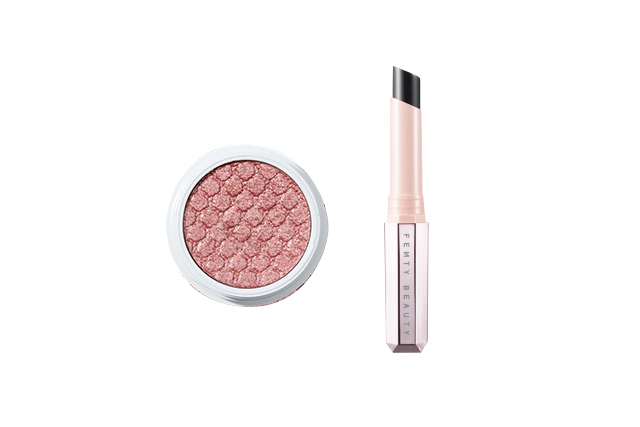 Take notes from @way_of_yaw and do a black and pink lip. What's great about this combo is that the pink can stand out more thanks to the darker base. Colourpop's Super Shock Shadow in Set to Stun is a rose gold shimmer that will make your lips shinier than any gloss.
Violet and blue
Shop: L'Oreal Paris Color Riche Moist Matte Lipstick in Vin de Fantasme. Available at SM Makati; Prestige Cosmetics Color Rush Eyeshadow Makeup in Out of the Blue. Available at Beauty Bar.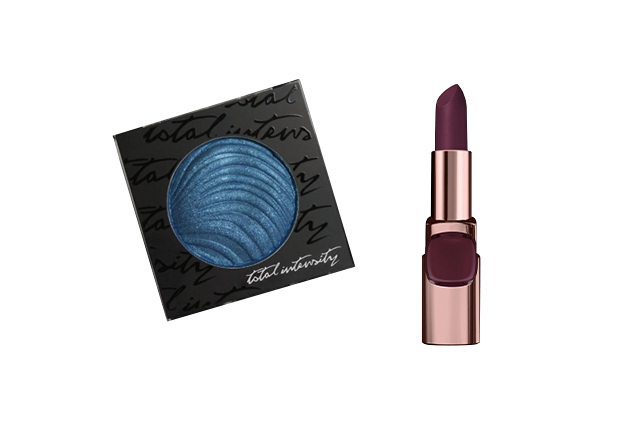 How do you make a deep violet lipstick stand out more? Add a bright blue shadow on top of it. This blue shimmery shade from Prestige Cosmetics can easily stick on the tacky texture of L'Oreal's Color Riche lipstick in Vin de Fantasme. You can also try to do an ombré with these two products.
Art by Tricia Guevara
For the latest in culture, fashion, beauty, and celebrities, subscribe to our weekly newsletter here
Follow Preen on Facebook, Instagram, Twitter, YouTube, and Viber
Related stories:
Lipsticks can be anything you want—from blush to eyeshadow
Lip toppers and tints to make your lipstick last
Blush sticks that can be your eyeshadow, lip tint, and lipstick
Preen Tries: Bringing back neon eyeshadow and wearing it to work