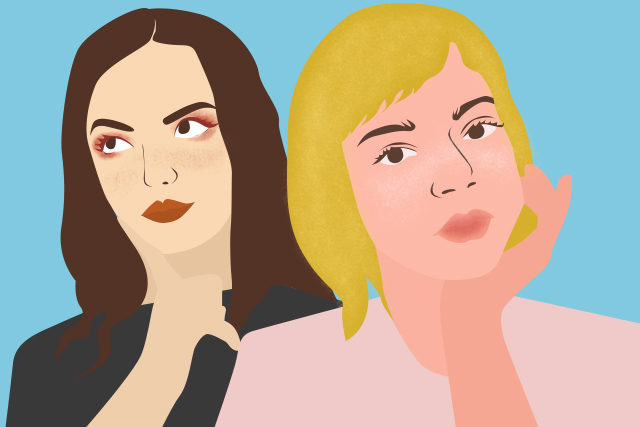 Can you do a whole look with less than five makeup products?
If you're used to doing a full glam often, the idea of not having all your usual tools at your disposal is almost sacrilegious. But it's not impossible to do a full look with limited products and no brushes. As someone who does her daily makeup in less than 10 minutes, the trick is having multi-use items that work as eyeshadow, lipstick, and blush. 
It's also no secret that Team Preen PH uses highlighter and blush as eyeshadow, and liquid lipstick as eyeliner, especially when we want to quickly add color to our faces in the middle of the day. This works even when we don't have foundation or concealer on—just a quick look when we need to go somewhere after work, you know?
On that note, we're going to talk about how to use all three shades of the Ever Bilena Matte Color Stick—Rosy Hue (warm soft pink), Doll Face (terracotta orange), and After-Party (crimson red) in various ways. It gives you intense color with just one swipe, easy to blend and buildable, and lasts for up to eight hours. It also comes in a compact tube which you can throw in your makeup pouch and use wherever you go. 
Here's how you can use them:
Sun-kissed flush
We don't care if it's sunny or rainy, having blush for a sun-kissed look is always a good idea. You can use any of the three shades (depending on which works for your skin tone) and carefully dab the product on the apples of your cheeks, and a little on your nose bridge. You can easily blend it out with your fingers to make it look seamless. 
If you want more blush tips using the Matte Color Sticks, you can check out our Preen Tries video:
https://www.facebook.com/preen.ph/videos/2384986071716588/
The Korean gradient tint
Also known as "popsicle lips," this K-beauty trend is done by focusing the color on the center of the lips and keeping the outer corners soft. This is great for when you're doing quick errands and you just want your lips to pop a bit. For this, you can use either Rosy Hue or After-Party.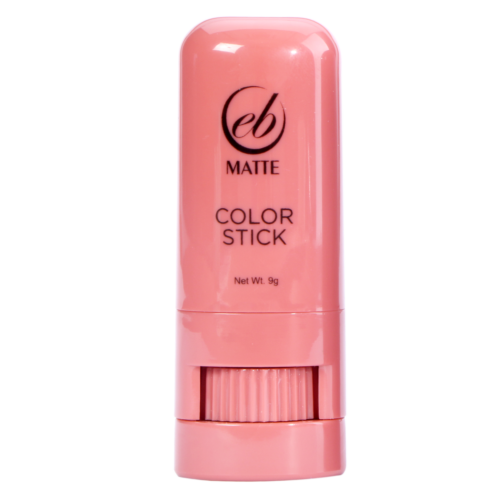 Full-on lipstick pout
Since the Matte Color Sticks are buildable, you can definitely go from soft gradient to a full-pigment pout in a snap. It also has a cream-to-matte finish so you don't have to worry about the color fading throughout the day. For a fuller effect, you can pair the Color Sticks with your favorite lip liner—you can even do a lip ombré if you have time.
Pop of color on the lids
When you think of quick and neutral eye looks, you always tend to reach for brown shades. For some of us, a subtle red or orange-y shade does the trick since it stands out more. If you're in a hurry, use your fingers to apply After-Party or Doll Face on your lids. Remember to carefully tap and blend the product on your lids—you don't want to tug and hurt yourself in the process!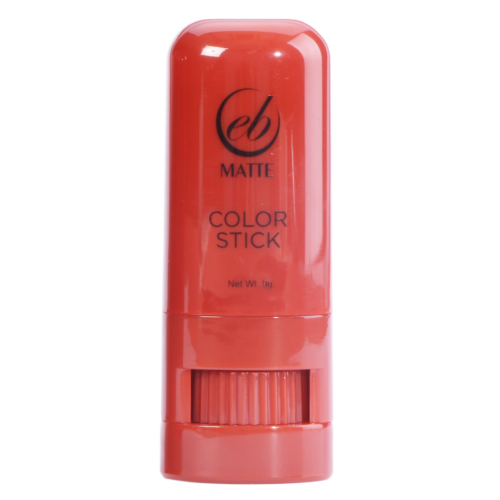 The blush-eyeshadow combo
In J-beauty, there's a technique called "momoko makeup" wherein blush is placed below the lower lash line and on the high points of the cheek bones. The eyeshadow on the lids are usually the same shade as the blush. This is a different look you can do for parties or even your everyday office look. If you want a subtle warm-tone look, you can recreate this with Doll Face. But for an intense color, go ham with After-Party or Rosy Hue.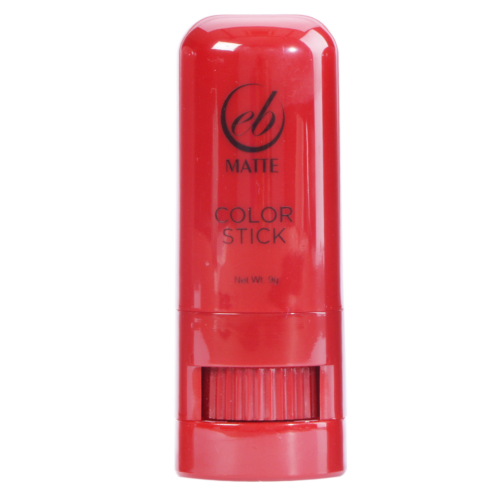 ***
How would you use the Ever Bilena Matte Color Stick in your everyday makeup routine? Let us know!
IN PARTNERSHIP WITH EVER BILENA
Art by Tricia Guevara
For the latest in culture, fashion, beauty, and celebrities, subscribe to our weekly newsletter here  
Follow Preen on Facebook, Instagram, Twitter, YouTube, and Viber
Related stories:
Familiarize yourself with local brand Ever Bilena and the people behind it
Beauty must-try: Blush from your lids to your cheeks
According to Andrea Brillantes, you can never have too much blush
It's never too late to wear some popsicle lips