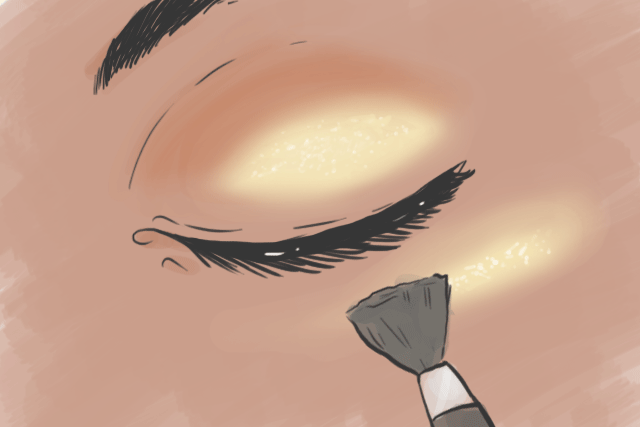 If you've already tried the blush-as-eyeshadow trick, you're going to like this one. While I was vacationing in La Union last weekend, I wanted to apply a bit of highlighter on my cheeks before heading to the beach. Just to give myself a summery glow even though it was gloomy 50 percent of the time. I also didn't want to look like I hadn't slept well in the last eight hours (I really didn't) so I spontaneously added highlighter on my lid and my lower lash line, and it was a gamechanger.
The highlighter I used wasn't in-your-face glittery. It was just enough to add a tiny bit of gold color and bring life to my sleepless eyes. Of course, you can always use other shades and decide how opaque you want it on your lids. This is also your chance to utilize those unconventional highlighter shades that you're too scared to apply on your cheekbones.
Are you into it? If you said yes, go check out our highlighter picks below.
L'Oreal Paris True Match Lumi Powder Glow Illuminator N202 Rose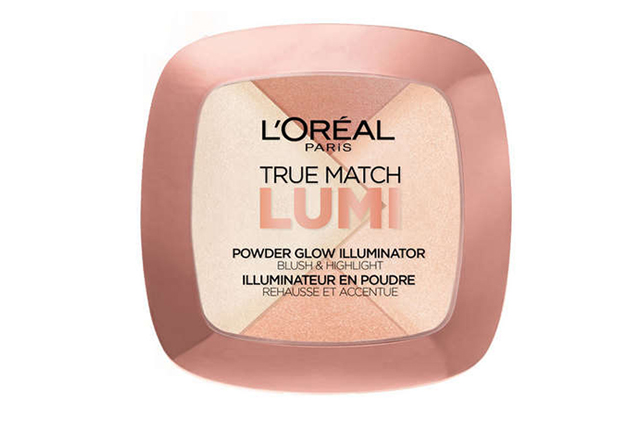 This highlighting palette has gold, pink, and brown hues in it. So you can choose any color depending on your look or your mood. It has a subtle glow-from-within finish and it's a bit glittery so it's not best to add too much on your cheekbones and your lids. Just lightly dab it on and you're good! Available at select Watsons stores.
Stila Heaven's Hue Highlighter in Bronze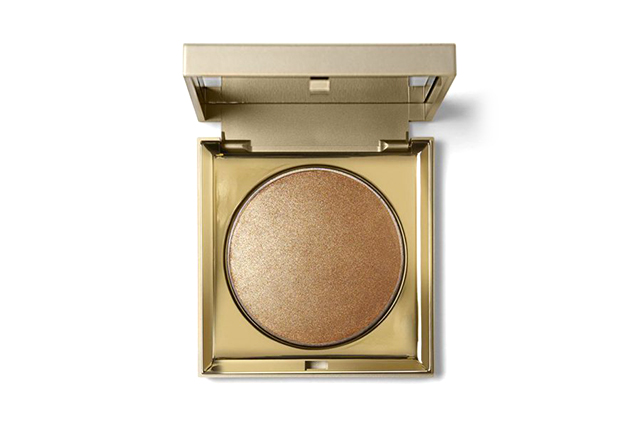 Bronze highlighters are great for giving you a sun-kissed glow. Since it's been raining and the sun has been absent the past few weeks, you might as well just add it on your eye look. This one from Stila is known to have light-diffusing particles to give you a luminous and natural-looking glow. You can apply this on its own or add it in the middle of a nude halo eyeshadow look. Available at Rustan's The Beauty Source.
Revolution Beauty Vivid Baked Highlighter in Rose Gold Lights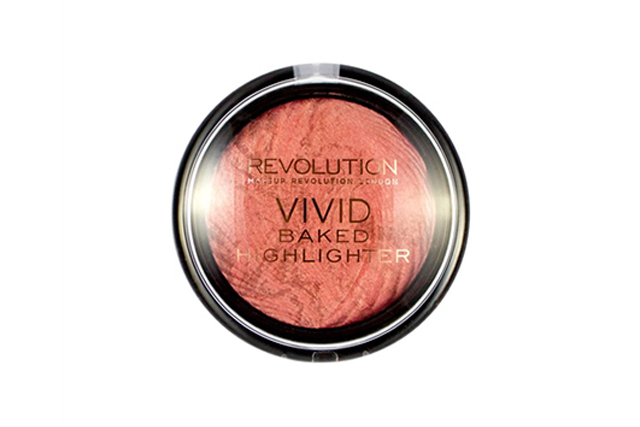 Rose Gold Lights is an opaque coral pink shade. We see this being used as either a transition shade or a one-color eyeshadow for rushed days. Blend it out on your lid and you'll get a dewy pink eyeshadow look for days. Available online.
Colourette FaceGloss in Purple Haze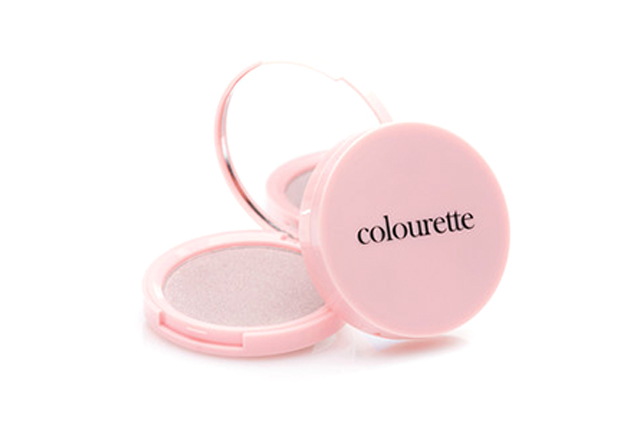 Can you imagine yourself wearing purple highlighter? If not, you can still use it on your lids. Colourette's FaceGloss in Purple Haze is made with ultra-fine pressed highlighter that give a subtle sheen. So it won't look too wild when applied on the eyelids. Available at TriNoma Mall.
Inglot Freedom System HD Highlighter Trio (102)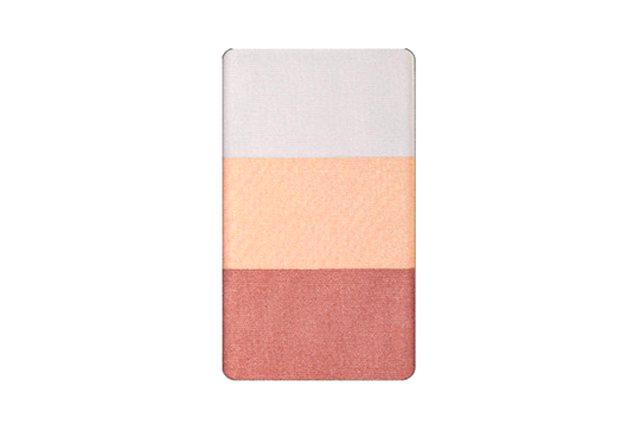 This comes with three colors: lavender, champagne, and copper. Each shade has specific uses like illuminating the brow bone, nose line, tops of the cheeks, and the cupid's bow. Since you're using it on your eyes, feel free to play around with all the shades or just choose one. Available on Beauty MNL.
Jeffree Star Cosmetics Skin Frost in Mint Condition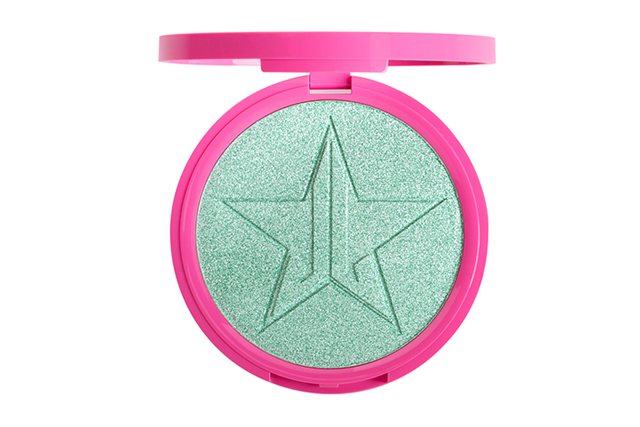 Jeffree Cosmetics prides itself for having eye-safe Skin Frosts, mostly since a lot of the shades are unconventional. Mint Condition is a mint green highlighter that you can apply anywhere from your face to your body. If you want to use this eyeshadow, just swirl a packing brush in the pan and apply on your lid. Make sure to blend out the edges with a similar or darker eyeshadow color to make it look seamless. Available online.
Kat Von D Beauty Alchemist Holographic Palette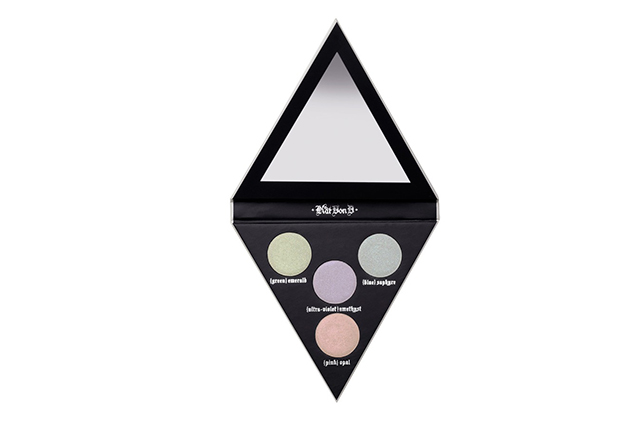 When the Alchemist Holographic Palette came out, everyone wanted a piece of that holo glow. It comes with four "transformative holographic shades" made with refractive pearls "dipped in a prismatic coating." So if you want out-of-this-world glow on your cheeks and your eyes, dip into this palette. You won't regret a thing. Available on Sephora PH.
Art by Marian Hukom
Follow Preen on Facebook, Instagram, Twitter, YouTube, and Viber
Related stories:
Beauty must-try: Blush from your lids to your cheeks
The tricks and tips to make your highlighter pop even more
Do you dare to put black blush and highlighter on your cheeks?
Here's how Caludia Barretto used Trophy Wife