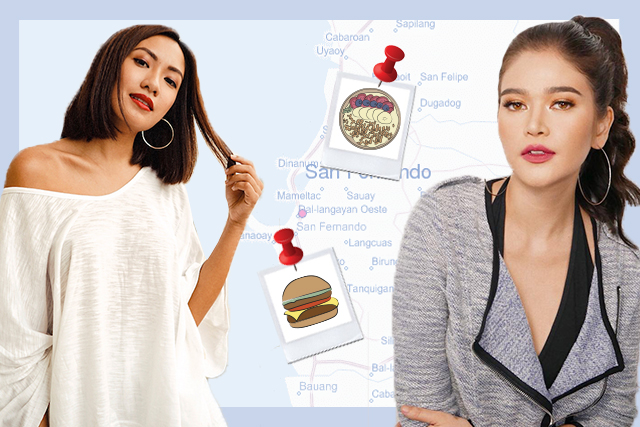 Local destinations have become more popular with many celebrities making trips to nearby beaches and cities. One in particular is La Union, the North's great surf spot. Aside from the beach itself, La Union is also peppered with quaint restaurants worth trying out. If you're planning a trip there soon, see where Jasmine Curtis and Nadine Lustre enjoyed their meals.
Sabong Fried Chicken
If you love all things chicken, check out Sabong. Aside from their tasty chicken, they also have sides like French fries and corn. Nadine Lustre was craving a meal from Sabong too recently.
Mad Monkeys
Jasmine Curtis' food spot of choice is Mad Monkeys. Order the classic burger, which is topped with their signature cheddar beer sauce and a side of fries. They also have a BLT burger, which has roasted tomatoes, crispy bacon, and lettuce.
Makai Bowls
If you're looking for something refreshing to eat on a hot day, stop by Makai Bowls. They serve smoothie bowls, popsicles, fruit shakes, and juice. Their smoothie bowls are topped with fresh fruits, granola, and chia seeds. Laureen Uy had an acai bowl during her recent trip to La Union.
Flotsam and Jetsam
Aside from being a hostel and music spot, Flotsam and Jetsam also serves great food. Their menu items range from rice meals to pizza and noodles. Another great thing about Flotsam and Jetsam is that it's right by the beach so you can set up a spot like Bela Padilla.
Art by Lara Intong
Related stories:
Martine Cajucom's Guide to Throwing an Epic Beach Party
6 Things You Need to Lounge at the Beach
Get Beach Waves With These Texturizing Products
See What Andrea Brillantes and Kourtney Kardashian Pack for Their Beach Trips