A couple of weeks ago, many of us had a bad case of FOMO after seeing photos and videos from Sunnies Vacay. Personalities like Janine Gutierrez, BJ Pascual, Kimi Juan, Raymond Gutierrez, and more flew to Boracay for their much-needed R&R. It was basically a big party on the beach and even aboard a yacht.
"We wanted our guests to genuinely have fun, so our team brainstormed about all the little details that make a vacation special and memorable," said Martine Cajucom, Sunnies Studios creative director. "I think everyone who went would agree it was the 'best vacay ever.' We're big on making superlatives a reality."
With that, we also took some notes from Martine on how to throw a great beach party. It's already June, so you better plan that trip now before rainy season officially swings by. These tips can also work with future parties, especially since Sunnies is already planning another vacay on Halloween. (Watch out for #SunniesHalloween in the next few months, people.)
#1 Choosing a picturesque venue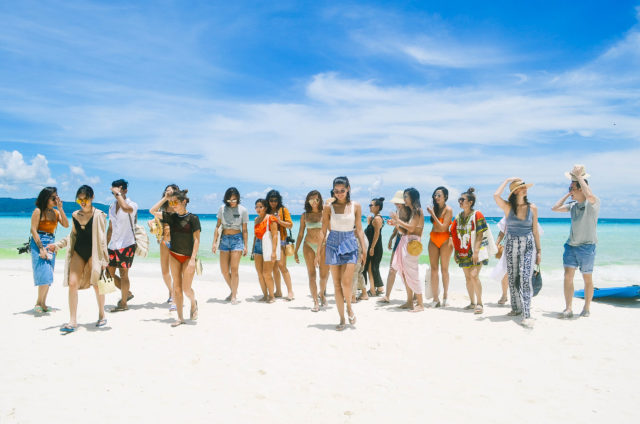 First things first, you need to book a place. If you were lurking through the #SunniesVacay hashtag, you'd see the beautiful white-sand beach and their swanky hotel rooms. According to Martine, it's ideal to make your guests like they're in paradise—it'll make for a good Instagram post too. "Who doesn't love a 5-star resort with views of white sand and icy blue Boracay waters? It was the perfect paradise setting for our first vacay."
#2 Add unique elements
An ordinary beach party would simply have music and refreshments. But for Martine and the Sunnies team, they made sure that they added elements that their guests can interact with for photos. "We created these original modules and art installations and placed them around The Lind. We placed a giant selfie-friendly mirror in the middle of the beach facing the water, a roving larger than life beach ball, a customized decked out yacht with an all-pink bar and a mustard striped staircase," she said.
#3 Keep food and drinks fresh
"We had the yummiest malunggay mojitos from The Lind. And our boodle lunch at Discovery was so fun and interactive," Martine shared. So veer away from serving unhealthy food and drinks at your beach party. As Martine proves, healthy meals don't have to be expensive, either.
#4 Activities to hype guests up more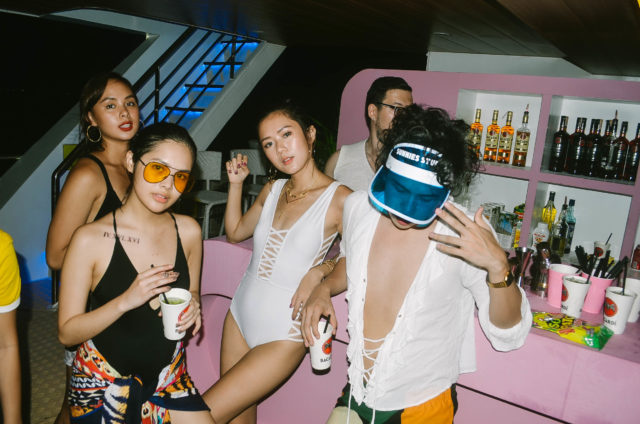 When you're on vacation for a several days, of course you wouldn't want to just sit around all day and not do anything. Martine said that it's best to plan out simple activities that aren't exhausting. "We know what it's like to be on a vacation that's more exhausting than relaxing, and that was the last thing we wanted," she said. So go arrange gatherings with cocktails, dinner on the beach, and even a yacht party with great music to catch up and dance with your friends.
#5 Pack these essentials
Once everything's settled, all that's left to do is to pack everything you need for your trip. The most important for Martine is to bring along comfortable clothes and beauty essentials that can stand the heat. "Guaranteed by the end of the night you will have a sweaty glow, so just be prepared with oil absorbing sheets," she said. Also, don't forget to pack items you can use when you want to lounge on the beach.
Photos courtesy of Sunnies Studios and Martine Cajucom's Instagram account
Follow Preen on Facebook, Instagram, Twitter, Snapchat, and Viber