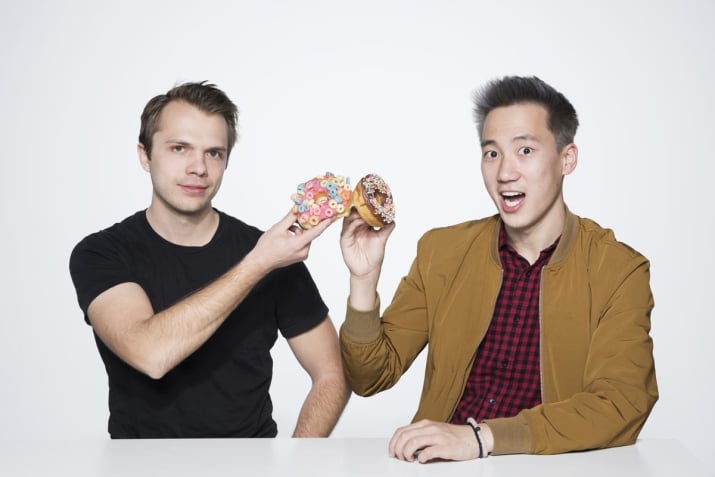 There is definitely no shortage of recipe videos on YouTube. Nowadays, practically anybody in the world can share their favorite recipes in a video to the public. But sometimes these recipe videos can get a bit repetitive and you find yourself craving for something different.
Fortunately, YouTube also has a variety of food shows that will keep you entertained and informed at the same time. Here are just some of YouTube's food shows you need to be watching.
#1 Worth It by Buzzfeed
If you're tired of watching Tasty video after Tasty video, you might want to try Buzzfeed's other food show: Worth It. Steven and Andrew try a certain dish at three drastically different price points. The pacing of the show keeps you on your feet as you anticipate how the most expensive dish is going to look like. Often than not, it can get pretty ridiculous, such as using truffles, caviar, foie gras and gold all at the same time. The hosts' funny personalities are also a plus point. 
#2 Dining on a Dime by Eater
Eater columnist Lucas Peterson covers the hidden gems of America, whether they're tucked away behind a cell phone store or in some lady's backyard. Usually immigrants of different countries own the restaurants even as far-flung as Tibet, therefore showing the lesser known side to eating out in America. It's also refreshing to see such a considerate host like Lucas who sometimes speaks in the native languages of the owners and never fails to socialize with the customers. After watching a few episodes, get ready to skip Shake Shack and visit these restaurants for your next trip to the States.
#3 Binging with Babish by Andrew Rea
Binging with Babish, named after Oliver Babish from The West Wing, makes our dreams come true by recreating pop culture's most coveted dishes. He pushes his limits in terms of creativity as he figures out how to incorporate beets and acorns into cookies from The Walking Dead or how to keep stable Jake's The Perfect Sandwich from Adventure Time. Extra points go to Andrew Rea, the real name of the creator, for exerting the effort by usually making everything from scratch. Not only  do you get to learn how to make your favorite dishes from the silver screen, you also get to learn a thing or two about the different cooking techniques.
#4 Sex + Food by Munchies
Munchies is known for their unconventional food reality shows and Sex + Food is one of them. Felix Fang explores different cuisines that use bizarre ingredients, from boa constrictors to worm-infused alcohols. On the other hand, pornography actress Kimberly Kane delves into the world of fetishes where food can either be used as an instrument of domination or pleasure.  It's interesting to watch how a typically uncomfortable topic is handled in a more informative but also casual way.
#5 Landscapes: Food and Farming in the Philippines by Erwan Heussaff
The Slow Food movement has been growing recently and some of its goals is to know where your food comes from and to make sure it isn't harming the environment. Erwan Heussaff does exactly that by taking you on his cross-country journey in meeting the people who grow sustainable produce and meat. The show also informs you of the problems that the Philippines has concerning food security and the state of our environment. Included are also recipes that use these sustainable ingredients for you to get inspired to join the movement as well.
Photo courtesy of Buzzfeed
Follow Preen on Facebook, Instagram, Twitter, Snapchat, and Viber