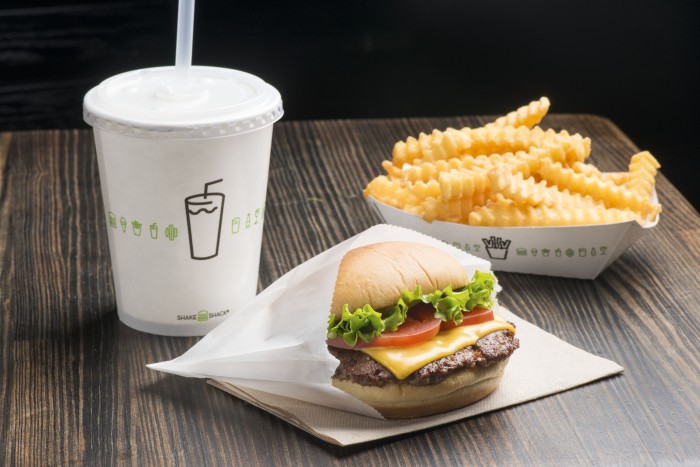 I know it already pains you that there are no branches of Shake Shack in this country and the closest thing to us getting a taste of ShackBurger is booking a flight to the nearest international branch that can either be Tokyo, Japan or the Dubai International Airport.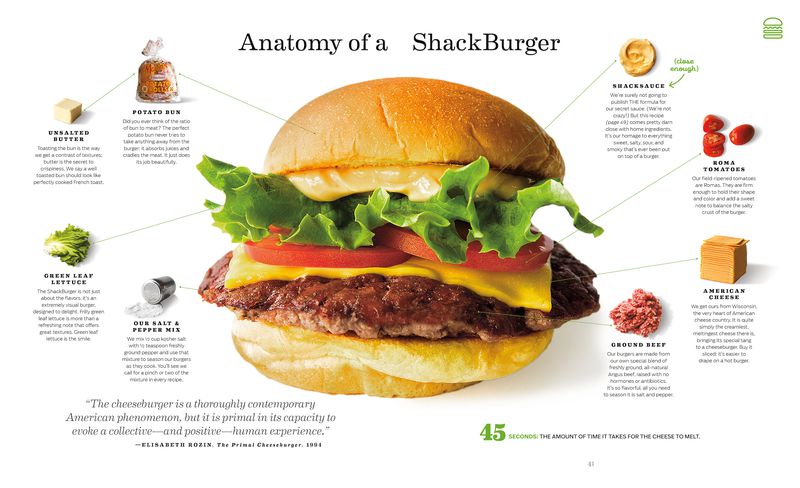 It's tough especially when the cravings kick in and even tougher when you haven't tasted the said burger and is left to imagination. But the heavens and Shake Shack, specifically CEO Randy Garutti and culinary director Mark Rosati, listened and revealed a recipe in the form of their first cookbook called Shake Shack: Recipes and Stories.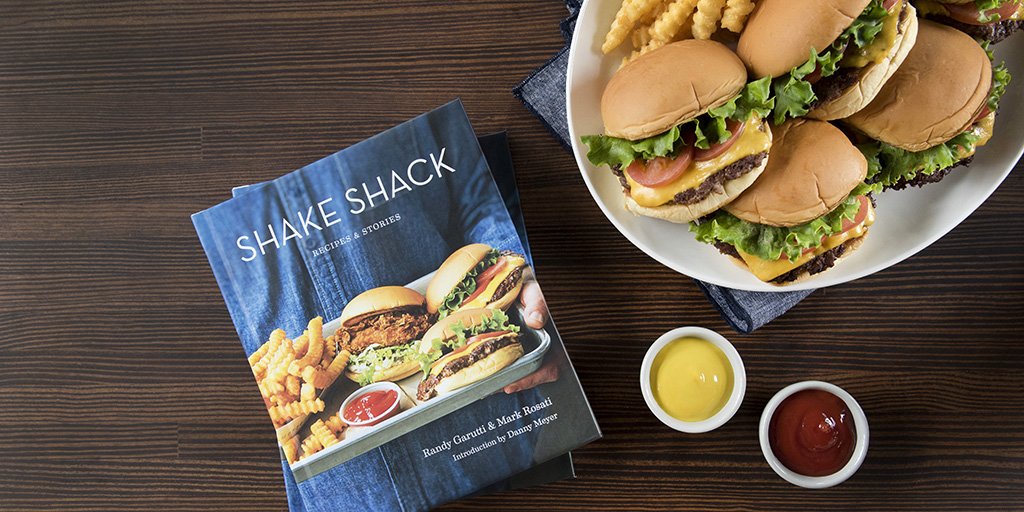 The Shack sauce and the precise meat blend for their patties remain as trade secrets, but this is the next best thing to booking that plane ticket.
The Shack Burger (4 servings)
Ingredients
4 potato hamburger buns
4 tablespoons unsalted butter, melted
4 tablespoons Not Quite Our Shack-Sauce
4 pieces green leaf lettuce
8 ¼-inch slices ripe plum tomato
1 pound very cold ground beef divided into 4 pucks
½ teaspoon of our Salt & Pepper Mix
4 slices American cheese
Preparation
1. Heat a cast-iron griddle over medium-low heat until warm. Meanwhile, open the hamburger buns and brush the insides with the melted butter. A soft brush is helpful here. Place the buns buttered side down on the griddle and toast until golden brown, two to three minutes. Transfer buns to a plate. Spoon the sauce onto the top bun. Add a piece of lettuce and two slices of tomato.
2. Increase the heat to medium and heat the griddle until hot, two to three minutes.
3. Evenly sprinkle a pinch of Our Salt & Pepper Mix on top of each puck of meat.
4. Place the pucks on the griddle, seasoned side down. Using a large, sturdy metal spatula, firmly smash each puck into a 1/3-inch-thick round patty. Pressing down on the spatula with another stiff spatula helps flatten the burger quickly. Evenly sprinkle another big pinch of Our Salt & Pepper Mix.
5. Cook the burgers, resisting the urge to move them, until the edges beneath are brown and crisp, and juices on the surface are bubbling hot, about 2½ minutes. Slide one of the spatulas beneath the burger to release it from the griddle and scrape up the caramelized browned crust. Use the other spatula to steady the burger and keep it from sliding. Flip the burgers. Put the cheese on top and cook the burgers 1 minute longer for medium. Cook more or less depending on your preference.
6. Transfer the cheeseburgers to the prepared buns and enjoy.
Our Salt & Pepper Mix
We mix ½ cup kosher salt with ½ teaspoon freshly ground black pepper and use that mixture to season our burgers as they cook. You'll see we call for a pinch or two of mixture in every recipe.
Not Quite Our Shack Sauce (makes about ½ cup)
Ingredients
½ cup Hellman's mayonnaise
1 tablespoon Dijon mustard
¾ teaspoon Heinz ketchup
¼ teaspoon kosher dill pickling brine
Pinch of cayenne pepper
Preparation
1. Mix and serve
[
Eater
]
Photo courtesy of Houston Press
Follow Preen on Facebook, Instagram, Twitter, Snapchat, and Viber