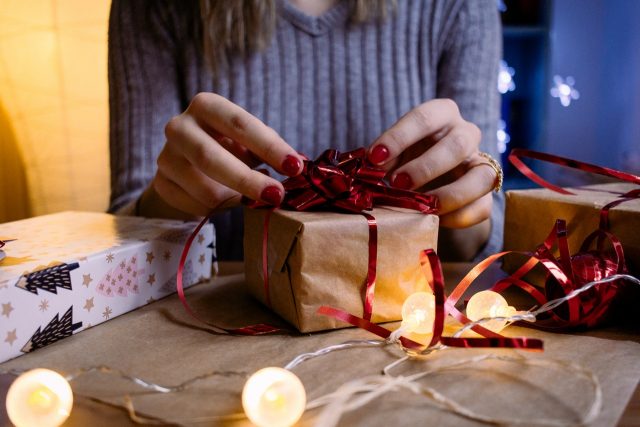 "Is your boyfriend coming home for Christmas?" one of my lolas would ask me.
"No, he isn't," I would answer with a small smile. "He's with his family abroad."
The conversation would then be followed by questions about when he's planning to come home in general and how he should spend the holidays in the Philippines at least once. I tell her I don't even know when he'll be back and also assure her I'm fine.
If my relatives didn't ask me about when I'd get married, they'd ask for my boyfriend's whereabouts. Hey, at least they're not commenting on my weight, right? (Kidding, of course they still do.)
In previous articles, I've mentioned being in a long-distance relationship for almost five years. It's worth repeating that while it might seem difficult to keep this kind of relationship afloat, it also taught me to be independent because I didn't have to rely on him so much. Plus, we had a shared agreement to individually chase our dreams first.
I'd be lying if I said I don't get sad during special occasions like my birthday or Christmas. You would too if you couldn't see your significant other for a long period of time. But as I've said, I learned to be independent and be okay on my own no matter where I am—be it the mall, family gatherings, or even another country.
Besides, it's not like my case is unique. I've seen my cousins choose to spend Christmas eve or Christmas day without their significant others. Even celebrities like Solenn Heussaff spent her holidays without husband Nico Bolzico because he's home with family in Argentina.
I always thought of Christmas as a period where people could spend time with their respective families. If you and your significant other chose to spend Christmas with each other's families, there shouldn't be a problem, right? It's also perfectly fine to invite a significant other, and vice versa, to holiday dinners as long as both clans are okay with the arrangement.
Unless you're married—you really should talk about how you're going to spend Christmas and who you're spending it with.
I guess this is my way of reminding my family—and maybe other people's families—that I'm okay with not having a significant other over for Christmas dinner. I've spent four Christmases while in an LDR and I turned out fine (I think).
The only difference for Christmas 2019 is that—surprise—I'm single now. Does that make me feel more alone?
With a loving family and supportive friends around me, why would I be?
Merry Christmas, everyone!
Photo courtesy of Pexels
For the latest in culture, fashion, beauty, and celebrities, subscribe to our weekly newsletter here  
Follow Preen on Facebook, Instagram, Twitter, YouTube, and Viber
Related stories:
Anti-Christmas films for those who hate cheesy plots
Family Christmases summed up in four stages
Christmas isn't always about receiving gifts
6 ways to spend Christmas as a singleton