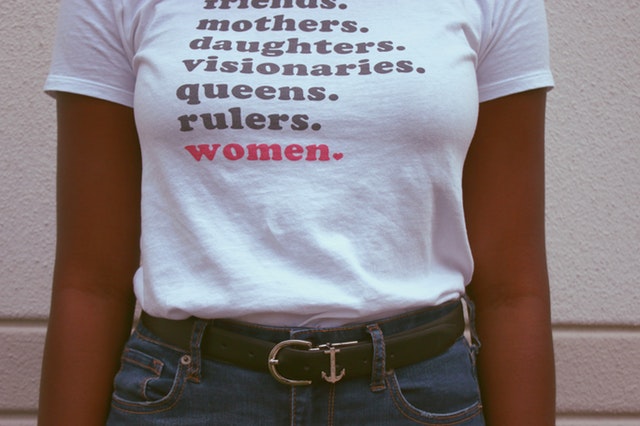 We only have a few days left before we enter another year. 2019 has been one hell of a year: Inclusion and visibility have improved in the LGBTQ+ community and fashion trends are looking better and better. Personally, I like this year better than last year. I have been on my own a lot—I traveled from one place to another and became much more aware of my strengths and weaknesses. This year has also opened new doors for me: I found a job I like and gained new friends. It's true that there are a lot of things to be thankful for this 2019. But as one chapter closes, I also got the chance to reflect on what's missing. Yes, the world is becoming more and more progressive, and we are learning day by day the true meaning of growth, but are these changes enough? For me and my team, it's not enough yet—because women and the LGBTQ+ community are still looked down upon. And for 2020 and the years that will follow, we want the world to pay more attention to them and their power.
Here are some of the things we hope for them:
We want Black women to become more assertive
Black women should be encouraged to speak up more about their experiences and stories, to grab more opportunities, and to not repress their emotions. They deserve more recognition and we need to help them amplify their voices.
I want Black girls and women (all of us) to go for every damn thing in 2020.

Don't hold back.

Don't wait for approval.

Just go.

Please.

— Monise L. Seward (@MoniseLSeward) December 27, 2019
For 2020 I no longer want to read headlines that say, "Meet the Black woman behind…" I am tired of "meeting the Black woman behind…" Black women will no longer be hidden! Show me her first. Black women don't need to be hidden to be heard.

— Hannah Drake (@HannahDrake628) December 22, 2019
We want people to stop asking when we're going to have a baby
We've said this before and we'll say it again: It's rude to ask a woman when she plans to have a baby. We shouldn't pressure women with questions like this—you never know what they are going through.
https://twitter.com/_BrookeSierra/status/1210458581880971264?s=20
We want to let women and LGBTQ+ to just be themselves
Women and LGBTQ+ people usually deal with a lot of criticisms when they choose what's best for them. They are often called "selfish" for doing so. We're not tolerating this mindset anymore this coming 2020.
What I've learned in 2019 is that people are going to judge women no matter what they do..

want to have a career?
Selfish

want to be a stay at home mom?
Submissive

You like to cook?
Kept woman

You don't cook?
Bad wife/gf

Can we just let people live in 2020??

— Miranda Scamacca (@Miranda_Scam) December 27, 2019
We want to stop victim-blaming
According to the Economic Times, men are more likely to "victim-blame women who are sexually harassed because they have more empathy with the perpetrators." This was according to research published in the journal "Psychology of Women Quarterly." Despite the #MeToo movement being helpful to women, some of them still hesitate to speak up about sexual harassment because of the fear of being blamed. Do we really want women to feel unsafe in this world?
Fellas we gotta protect our women , all 2020 we are NOT victim blaming , turning a blind eye .. NONE OF THAT .

This isn't a world i want my niece to grow up in .

Ladies , if niggas is violating speak up . Love U ❤️

— zeke (@ZaeKTA) December 23, 2019
We want transphobia to end 
In the United States, at least 22 transgender people have been killed this year. That's only in one country, and numbers don't always tell the full story. Our country hasn't always been supportive of the LGBTQ+ community too, especially when it comes to trans. Remember when trans woman Gretchen Diez made headlines right after she was detained for entering a female restroom? Remember Jessa Remiendo, the trans woman who was murdered this year? Yup, transphobia is real, people—and we want to stop it now.
https://twitter.com/tyleranny/status/1203689244939538434?s=20
We want fierce femininity to happen
"Femininity itself is power. We have been led to believe that it is our weakness when, in fact, it is our greatest gift," says Anna Rova 0f Medium. We don't have to look up to Wonder Woman or other female heroes to appear strong because the truth is, there is strength in softness. We can be both delicate and strong.
One big thing I want to see in 2020 is strong female characters who don't have to reject femininity to be considered strong. More women who kick ass while wearing dresses and makeup. More women who have quiet strength. More women who don't think being like men makes them strong.

— Leta R. Patton🥀👑 (@ehsleeta) November 28, 2019
We hope men will finally learn the word "no" 
Up to this date, rape culture is still pervasive. Sexual violence is still normalized and the worst part is, women are often blamed for it. We can still take action against rape culture—we will not stop until we win this fight.
https://twitter.com/MyeTanedo/status/1209373642229829633?s=20
Photo courtesy of Pexels
For the latest in culture, fashion, beauty, and celebrities, subscribe to our weekly newsletter here  
Follow Preen on Facebook, Instagram, Twitter, YouTube, and Viber
Related stories:
The women who won 2019
2019 in review: Outrageous beauty trends that turned heads
2019 in review: Iconic LGBTQ+ moments
Celebrate NYE right with shiny Classic Blue accessories
Start planning your life goals for 2020 with these journals