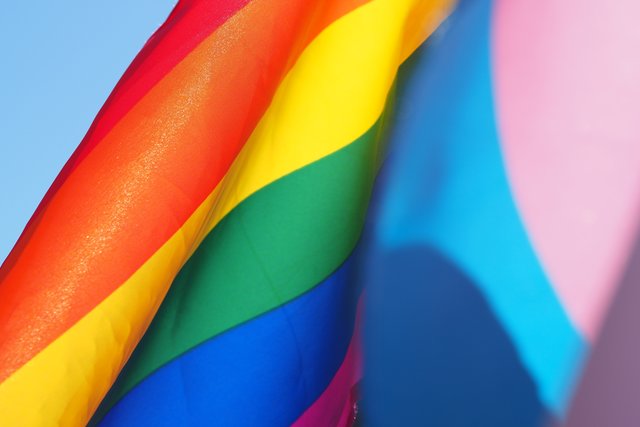 ICYMI: On Jan. 6, the Supreme Court (SC) dismissed with finality a motion for reconsideration filed by Jesus Falcis and other LGBT advocates seeking recognition of same-sex marriage in the Philippines.
In a two-page notice, the SC said it denies the appeals because "no substantial arguments were presented to warrant the reversal of the questioned decision." They will no longer entertain pleadings or motions about the matter, as stated by SC Clerk of Court Edgar Aricheta. 
The high court had already junked this petition in September last year, citing lack of legal standing, failure to raise an actual justiciable issue, and violation of the doctrine of hierarchy of courts as reasons.
Falcis' petition was filed in 2015, in which he encourages the SC to nullify Articles 1 and 2 as well as Articles 46 (4) and 55 (6) of the Family Code. Articles 1 and 2 limited marriages between man and woman while Articles 46 (4) and 55 (6) mentions lesbianism or homosexuality as grounds for annulment and legal separation.
According to Inquirer.net, Falcis insists that the Family Code is "unconstitutional because it deprives him of his right to liberty without substantive due process of law and his right to equal protection of the laws, as it violated Section 3 (1) Article 15 of the 1987 Constitution."
A number of Filipinos weren't happy about the SC's decision, with some of them stating that the country's existing marriage laws are already outdated. But some people remain hopeful. 
On SC junking same sex marriage in PH: It is not the right time, yet. PH is so damn sexist, racist, has double standards not to mention that the current administration has a lot of fanatic that kiss their ass. So, kalma lang muna. Darating din tayo sa tamang panahon.🏳️‍🌈

— Vivien not Vivian (@VVvoomm) January 6, 2020
I want to hear the side of the opposing conservatives about same sex marriage

BUT

I don't want to be fucking stressed out every single time I read them.

This is my suffering.

— holy shit, someone actually (@aroem_rom) January 6, 2020
cant wait for the Supreme Court's decision to once again rile up discourse surrounding same sex marriage and how people who can't marry and live without being harassed or killed have all the rights they need that's gonna be fun and not at all exhausting

— ken (@kenseatheadrest) January 6, 2020
*** 
Once again, the LGBTQ+ community has been denied a basic right. There could be many reasons behind the SC's decision to junk the petition, but the only thing I can think of now is how we're back to square one. The system is really f*cked up for condemning marriage between two people especially considering that the government has gone to great lengths to justify extrajudicial killings and lower the age of criminal responsibility. 
Every day, we're reminded of how much further we have to go. The SC's decision is a win for social conservatives—but the fight isn't over yet. 
Photo courtesy of Unsplash 
For the latest in culture, fashion, beauty, and celebrities, subscribe to our weekly newsletter here  
Follow Preen on Facebook, Instagram, Twitter, YouTube, and Viber
Related stories:
 Supreme Court dismisses same-sex marriage petition
Shut up, straight people: Same-sex kissing is normal
Same-sex couples in Japan sue their government for refusing them their right to marry
What we wish for women and LGBTQ+ this 2020
2019 in review: Iconic LGBTQ+ moments