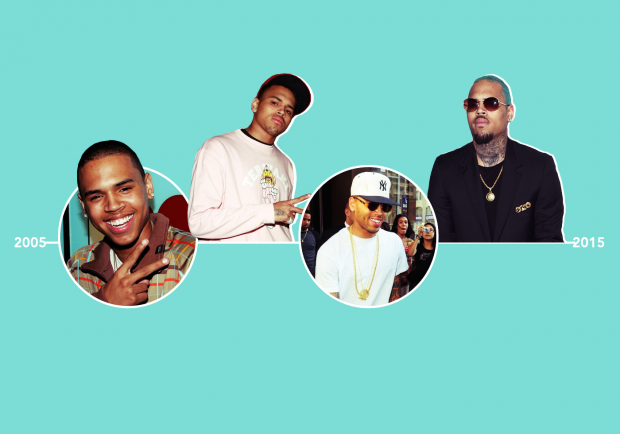 Chris Brown is coming back to Manila.
But why?
There's nothing we can do to stop it. The artist is repenting for his no-show sin through his first solo performance here. It's happening at the Mall of Asia Arena tomorrow at 8 p.m.
He should've been here years ago, just when everybody and their mothers were waiting for him to come. Why didn't Chris Brown go here when he still had the fame of a visiting pope?
Easy: Things happened, a bruised and beaten Rihanna being one of them. Rightly, we aren't that quick to forget. But we shouldn't be any quicker to forgive, either.
In honor of his hits
After serving his years in prison, the R&B singer tried to bounce back to his career, but Chris couldn't be the lovable boo he once used to be. His consistent brawling history has reduced him to a meme on sick (and quite racist) jabs at his brand of violence.
It's not like he didn't deserve it. The meme is a small virtual hit compared to the bigger blows he has landed. It's not bullying; it's a viral reminder of widespread abuse that we tend to ignore. That we needed a humorous take on the issue for us to talk about shows just how much we care for the other Rihannas who have gone through the same thing.
To be fair, we shouldn't judge an artist solely for their past. And yes, at some point, we need to forgive our fellow human. But that doesn't mean we have to fully disregard facts. We can stop being angry at him, but not at the reality of serial abuses like these. This time, however, we've simply just forgotten it all.
We are too nice
Yes, even after calling Floyd Mayweather Jr. "Gayweather," we are a culture of nice.
I was told that Chris' lasting appeal to us Filipinos is reliant on his music and our natural liking to triple threats. "His music repertoire is endless and music unmatched. [We] love to dance, sing along, and just party [to it]. There [are] so many dance crews here, a lot of them using his music, [too]," says Mike Roda of Pinnacle Live concepts, one of the concert organizers.
Whether we have an all-too resilient character or short-term memory loss, it's not an excuse to ignore the messy undertones that brought Chris to infamy. How many times does Chris need to punch more men and women for us to get that perhaps his live show can't atone for his hubris?
While we easily call a few foreigners—some even Hollywood stars—persona non grata for the littlest wounds on our national ego, why can't we give the same treatment to people who have a disgusting, abusive history? Does this mean we tolerate long-running abusers better than we do opinionated bloggers? If we were to go by the statistic than one out of five women experience physical violence here, then darn it, we need a wake-up call.
And we need one sans Chris Brown's bygone hits sounding it off.
Art by Dorothy Guya