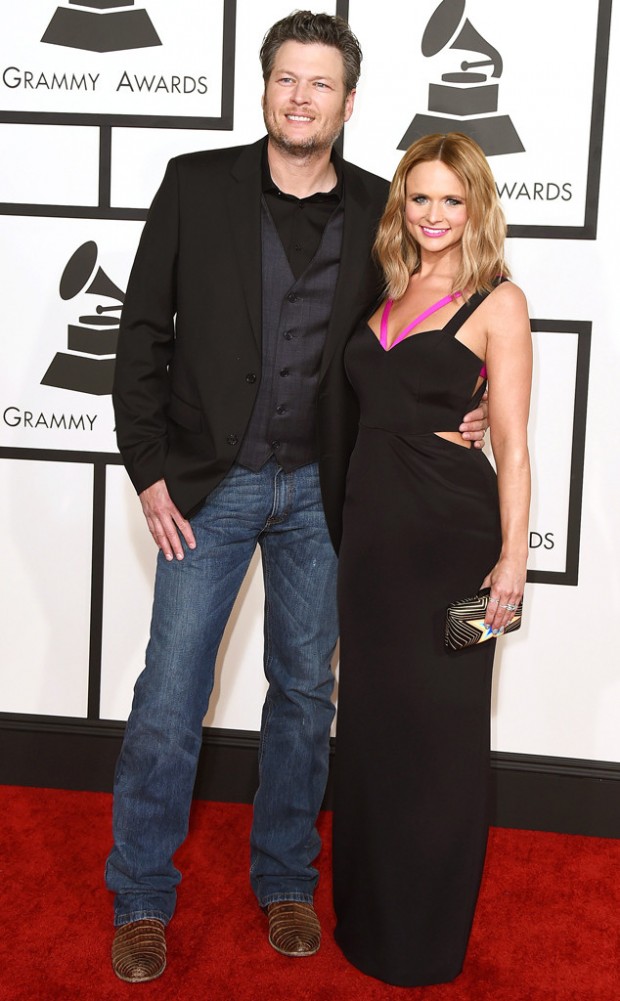 Today in celebrity splitsville, country superstars Blake Shelton and Miranda Lambert ended their four-year marriage.
"This is not the future we envisioned and it is with heavy hearts that we move forward separately," said both parties in an official statement. "We kindly ask for privacy and compassion concerning this very personal matter."
The 39-year-old The Voice coach and 31-year-old singer were dating for over a decade before finally deciding to tie the knot in May 2011.
There may have been signs earlier this year with Miranda being quoted back in April at the 2015 ACM Awards saying, "I feel like our relationship started on going separate ways and we just made it work."
And just like any celebrity couple, the question of division of assets comes into play. How will the world's third-highest paid celebrity couple(earning a total of $57 million dollars) go about this?
The financial arrangements have been worked up, all thanks to a prenup.
[
E! Online
]
Photo courtesy of E! Online