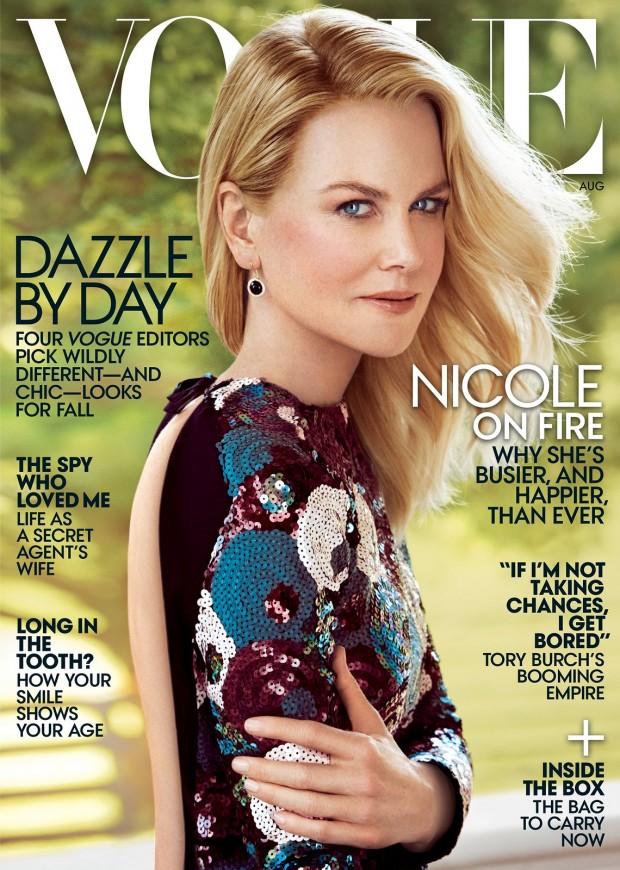 Academy Award-winning actress Nicole Kidman is the cover of the August issue of Vogue. And as if it's a rite of passage, cover stars need to undergo the 73 Questions Vogue video short where they are subsequently fired with usually mundane interrogations.
Set in her Australian farm, Nicole, wearing a white laced floor-length dress, welcomed the anonymous Vogue interviewer. The snippet also served as a mini tour of her rustic, country home in Sydney while it also revealed that she makes surprisingly good impersonations of farm animals Tweety Bird and Donald Duck.
And since we are talking farms, the coolest thing about her farmhouse are her six alpacas. We also learn that her spirit animal is an otter.
In between questions and in an attempt to humor her a little, she was asked to do a mime impersonation of her way out of a box, which she charmingly declined by saying, "Oh, come on. You're kidding. No."
Despite the welcome into her home, the reception towards her cover isn't as warm. Commenters say, "She doesn't even look human anymore," "She looks frozen—too much Botox probably," and "She looks……Different."
Marc Jacobs, the designer worn by Nicole on the same cover replied to these nasty commenters on Instagram: "All you haters…When were you last given a cover of Vogue? Damn people have a lot of negative energy..!!"
Watch the full video here.
[
Vogue
]
Photo courtesy of Vogue