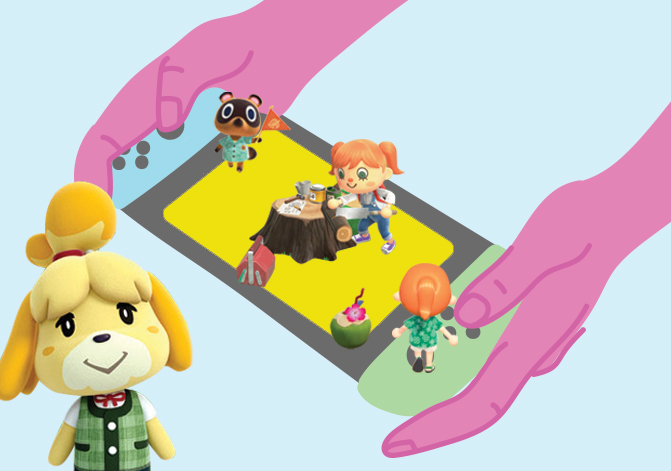 Animal Crossing: New Horizon for the Nintendo Switch just launched a week ago and it couldn't have come at a better time. Not only does it let you live your island life dreams, it's also seen as a viable vacation simulation by those who are lucky enough to purchase the game especially during this time of self-isolation. Although Animal Crossing: New Horizon (ACNH) is the second biggest launch on the Nintendo Switch (behind Pokémon Sword and Shield), people who are unfamiliar with the game don't seem to get the point. Because the game plays in real time, a lot of users comment on how slow paced it is and how there isn't much to do. But ACNH isn't just like any other game where you have to speed through it and try to "win." It's meant to be played day by day as you discover and unravel all the little surprises thoughtfully woven into the game's narrative. Besides chopping down trees, fishing and hunting, here are some interesting things you can do in the game which you might not know about.
Keep a lookout for floating presents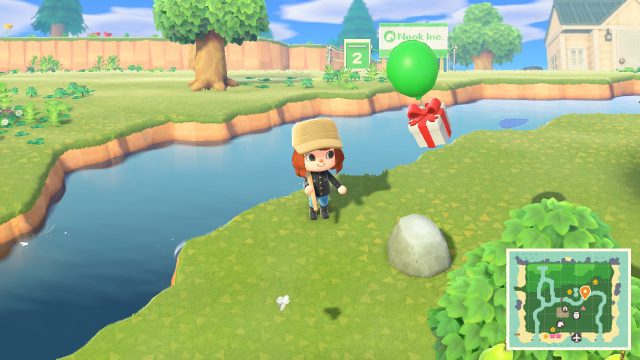 There's something about unexpected gifts. If you spot a floating balloon present in the sky, don't panic. Get out your slingshot and aim at the balloon's shadow. Make sure that it isn't floating over water because those presents can't swim.
Stroll the beach to find messages in bottles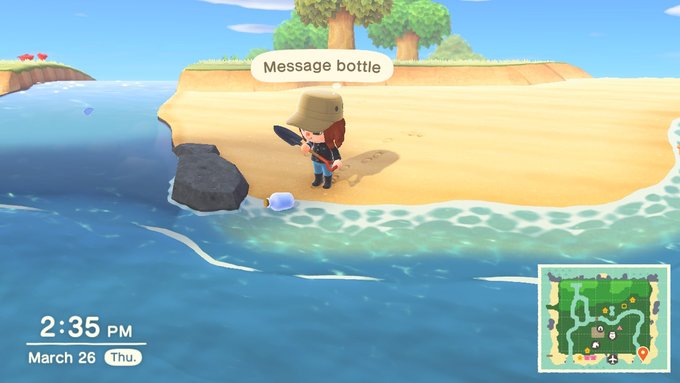 Messages in a bottle are also a neat find in Animal Crossing. These messages in a bottle normally include a letter with a DIY recipe attached to it which you can use to upgrade your island and home.
Dig up those glowing gold spots and plant a money tree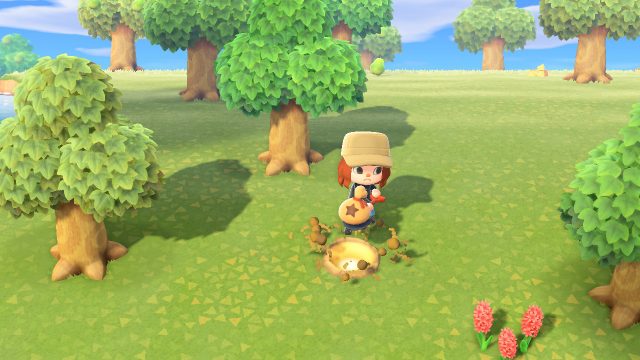 By digging up a glowing spot you can find 1,000 bells. But did you know that you can grow a money tree on the spot that you've just dug up? Instead of closing up the hole like you normally would, take out 10,000 bells from your pocket and bury that instead. After the tree has fully grown, it will produce three bags of bells, each containing 10,000 bells each.
Find the bell rock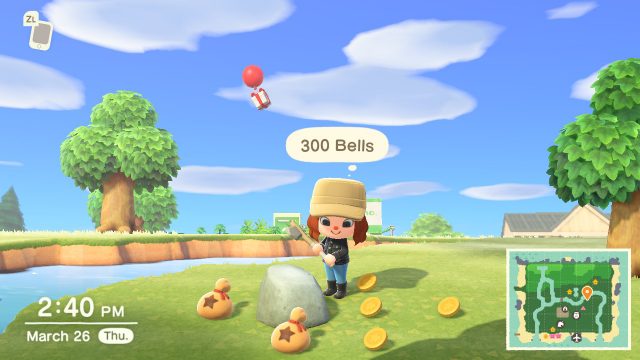 Around your island there's a chance you'll stumble upon a bell rock. This type of rock generates bells instead of resources like clay, rocks or ores. If you're lucky enough to find one, you can get up to 32,000 bells so get to work and keep on whacking.
Eat your fruits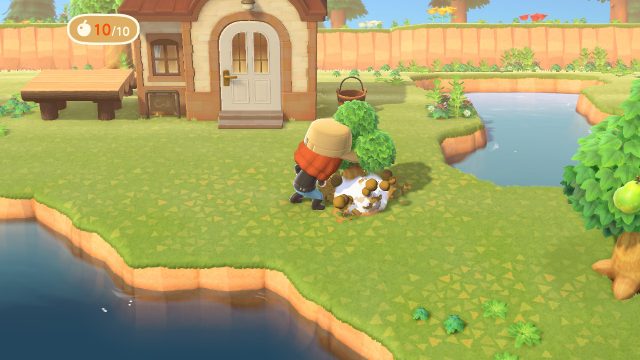 Sometimes the placement of the trees and rocks are kinda off. If you want to completely uproot a tree, all you have to do is eat 10 fruits. You can also do this with rocks but you should be careful because unlike trees, rocks take longer to respawn.
Poop
You might think that this is just a cute animation Nintendo added to give users a little chuckle but pooping in the game actually has a purpose. Remember when I told you that eating 10 fruit can make you extra strong? By unleashing your bowels in the game, you are able to quickly drain your fruit buff so you wouldn't accidentally shovel out a whole boulder when you were planning to just whack it for a couple of resources. If you've yet to get your own toilet, you can always use one of your neighbors—they won't mind. 
Purchase a Nook Miles Ticket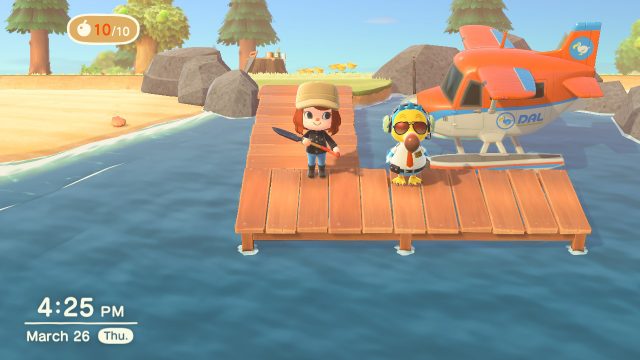 A Nook Miles Ticket, which you can get at the Nook Stop, gives you the opportunity to visit a mystery island. All you have to do is issue your ticket at Dodo Airlines, and Wilber the pilot will take you to your mystery trip where you can get more resources and even invite other characters to join you on your island.
Visit the Nook Stop daily to get bonus Nook Miles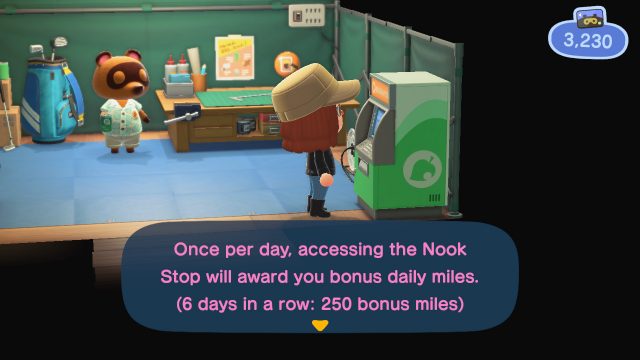 Sometimes accomplishing your Nook Mile Goals can be tricky. But if you need extra miles to purchase something, you can visit the Nook Stop at Tom Nook's Tent daily. By consecutively visiting this terminal, you can get up to 300 bonus Nook Miles a day.
Art by Dana Calvo
Follow Preen on Facebook, Instagram, Twitter, YouTube, and Viber
Related stories:
Video games to remind you that the outside world still exists
My niece thought only boys can be bosses and play video games
Tabletop RPGs are getting me through the lockdown