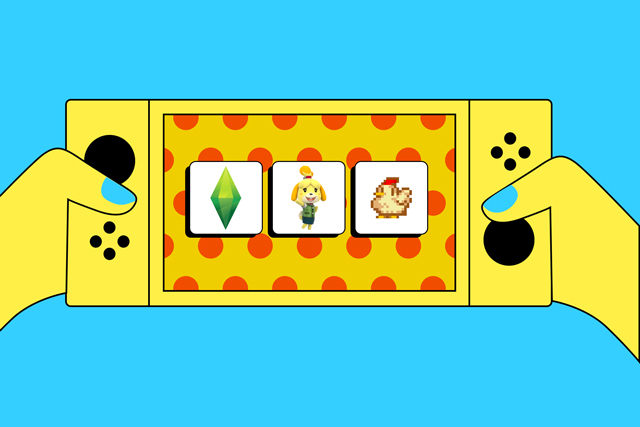 Hello, cabin fever friends!
My mind, when I'm not thinking about work and how privileged I am for being able to work from home, keeps coming back to five things: The world has turned upside down because of the coronavirus; our government's ineptness created an apocalyptic situation out of a pandemic; the country's poorest and most marginalized sectors are left to fend for themselves; healthcare workers on the frontline and people in the service industry who are employed by (let's call a spade a spade) exploitative companies with "no work no pay" schemes are risking their lives right now; and there's nothing much I can do save for sending monetary donations when I can. This lockdown is more than just messy, the way it was enacted has harmed so many people. 
It's a relief sometimes to just take a few hours off the day to play a game that lets you imagine that none of these things are true. It's pure escapist fantasy, sure, and I'm absolutely only able to do this exactly because of my privilege, but it comforts me when I'm at my most distressed during the lockdown. If you feel the same way, here are video games to try out that both will remind you that there's a world outside the four corners of your house and also present a world in which none of our real life issues exist. 
Animal Crossing
The sun! It's still there!
In the new Animal Crossing installment for the Nintendo Switch, Animal Crossing: New Horizons, you play as someone on a deserted island getaway (hey, most of the countries that have still tested negative for the virus are islands). Like all the other "Animal Crossing" titles before it, it's a comfy game in which the main objective is really just to make everyone in your community feel loved and make the little pocket of space in the world that's yours as nice as possible. 
If your friends also have the game, you can virtually hang out with them using a friend code. If you do this, you can visit the beach together, go on a picnic, walk hand in hand, all the things you can't do right now. 
Sims 4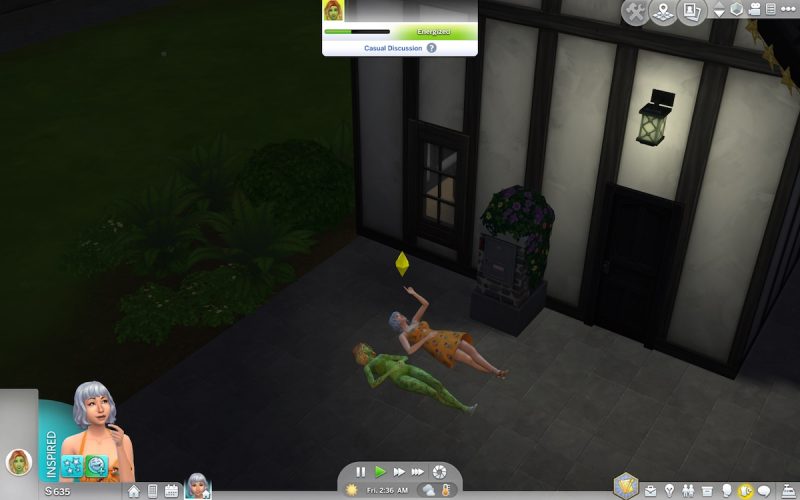 My immediate family lives in Mindanao and I live alone in Metro Manila, which means that during the lockdown, I don't really have anyone to be with aside from friends and a handful of relatives, most of whom were already quarantining with other people. 
In the life simulation PC, Mac and console (PS4 and Xbox One) game Sims 4, the latest in the Sims franchise, I can create a household full of Sims who are able to live normal lives without fear of impending doom. I can go on vacation, visit my family or leave for work without having to face a barricade that's strangely militarized. Depending on the pack I have, I can even be a witch, a mermaid or a politician who cares about my constituents.
Planet Zoo
One thing that I'm concerned about is how the lockdown is going to affect animals in zoos, pet stores and the like. Who's going to look after them? 
In Planet Zoo, the answer to that is: me, I'm going to take care of them! In this game, the player is basically the zoo manager, and you decide which animals to put in your zoo and what conditions they'll live in. It's available on Steam for PC systems.
Stardew Valley
In Stardew Valley, you play as a farmer who inherited the farm from their grandfather and who doesn't have to worry about the lack of agrarian reform, corporations stealing their land and the government signing off on it, or how to sell produce during a nationwide lockdown. Inspired by the Harvest Moon series, it's a cute game where you can run a farm and interact with the NPCs that make up your village. The game is available for Mac and PC systems on Steam and there's also a console version for the Nintendo Switch.
Undertale
The BPO company my friend works for, instead of maybe letting workers go on leave with pay, is encouraging their employees to come in with clothes and pillows enough to last for one month so they can continue working. This is not okay, how is any part of that sentence allowed, what the he—
Anyways. Undertale's story revolves around a child who has fallen down a cliff into an underground world full of monsters and is struggling to make their way home. It was particularly notable for being an RPG with a pacifist route in which you could go through the whole game without harming anyone, as well as having one of the best videogame soundtracks. At each save point, you receive a flavor text about being filled with determination despite, or because of, your circumstances, which is always pleasant to read in the game, no matter how empty that may sound in the real world.
You can get the digital version of Undertale from Steam, but there are also console version for the Switch, PlayStation 4 and PlayStation Vita.
Fallout 76
My aunt was part of the healthcare frontline and she recently started exhibiting signs of the virus and I'm scared. 
Fallout 76 is an online multiplayer RPG from the Fallout franchise by Bethesda. Like other Fallout games, the character you play is someone who lived in one of the fallout shelters in the game's apocalyptic wasteland. Your goal is to help survive and rebuild the land, fighting off enemies and monsters that'll keep you from achieving that. It's available for Windows, PlayStation 4 and Xbox One.
Art by Tricia Guevara
Follow Preen on Facebook, Instagram, Twitter, YouTube, and Viber
Related stories:
What to do at home during the enhanced community quarantine
Defeat evil babies and werewolves with these card games
My niece thought only boys can be bosses and play video games
Louis Vuitton's newest endorser is an actual video game character