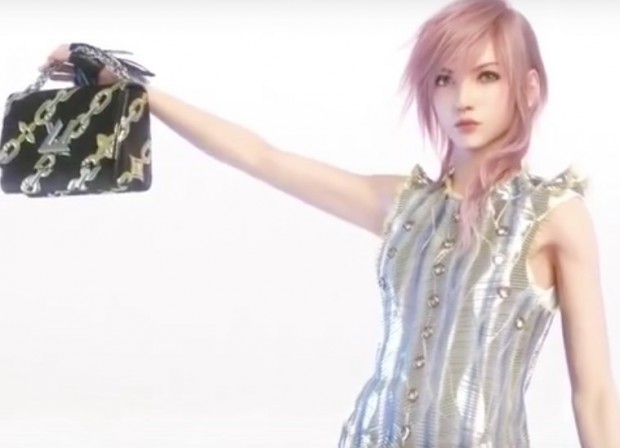 Real life just made it possible for video game characters to model for high-end fashion labels. Louis Vuitton's creative director for womenswear Nicolas Ghesquière casted a Japanese RPG character from Final Fantasy XIII named Lightning as the face of their "Series 4" spring/summer campaign.
In his Instagram post, the designer introduced Lightning as a "genuine heroine" for the campaign and explained how it is exciting to have "real reality" influenced by the virtual world. "We're all confronted by the digital world in a good way and we're influenced by cyber (sic), influenced by the images that make us a dream or judge," he says.
Nicolas collaborated with Square Enix artist and designer Tetsuya Nomura to illustrate Lightning holding and wearing pieces straight from the runway show. And if you're still trying to make sense of all this, the designer goes on to explain, "I was thinking about this digital frontier, which I wanted to combine in harmony with the world of Louis Vuitton—the craft, the wardrobe. It's an evocation of cyber, of what comes from digital—these characters or girls that are speaking to their generation."
We could've seen this coming. Last October, Louis Vuitton's spring/summer 2016 had underlying themes of manga, anime, and virtual reality. Pink-haired Asian model Fernanda Ly led the fashion show then, and happens to have a striking resemblance to Lightning.
I'm sure no model would want to hear that they've just been replaced by a virtual character. Kendall and Gigi, any thoughts?
[
Dazed Digital
]
Photos courtesy of Louis Vuitton