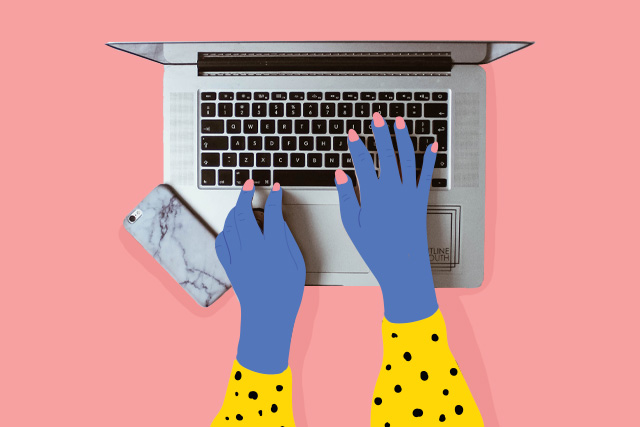 We've discussed this before, but it's worth repeating: It's so, so important to take care of our mental health amid the COVID-19 crisis.
According to the World Health Organization (WHO), the public health emergency may cause anxiety and distress among frontliners and people who are working from home. "Feeling under pressure is a likely experience for you and many of your colleagues. It is quite normal to be feeling this way in the current situation. Stress and the feelings associated with it are by no means a reflection that you cannot do your job or that you are weak," read a WHO statement from March.
While it's recommended to stay connected with our loved ones and minimize our social media use, we should remember that we can reach out to mental health professionals. Fortunately, several professionals have made consultations accessible via hotlines and online messaging.
If you're looking for organizations that offer various mental health services, Globe partnered with two to provide counseling to Filipinos who might be anxious during this difficult time.
UP Diliman Psychosocial Services (UPD PsycServ)
Established in 2017, UPD PsycServ was initially set up as a  response to the increasing number of students who are at risk of and suffering from psychiatric conditions. It consists of a team of licensed psychologists and psychosocial support specialists who can provide psychological first aid, counseling and psychotherapy.
https://www.facebook.com/updpsycserv/photos/a.929272870837858/935378616893950/?type=3&theater
During the enhanced community quarantine (ECQ), UPD PsycServ opened their doors to help out frontliners, PUMs (people under monitoring), PUIs (people under investigation), COVID-19 patients and their relatives. All they need to do is send a text or Viber message (providing their name and concern) to (0906) 374-3466 or (0916) 757-3157. They can also accomplish an online form to receive a call from a PsycServ volunteer. Make sure to contact them from Monday to Friday, 9 a.m. to 5 p.m. (Globe is also giving PsycServ volunteers free unlimited call and text to the organization to help them reach out to those in need.)
New Good Feelings (NGF) Mindstrong
https://www.facebook.com/HopelinePH/photos/a.510712256063283/834802240320948/?type=3&theater
NGF Mindstrong provides psychotherapy to people who reach out to them through the 2919 HOPELINE hotline. To help HOPELINE responders receive and process calls even while at home, Globe has provided NGF with free Amazon Connect Private Automatic Branch eXchange (PABX). The hotline 2919 is toll free for Globe and TM users. You can also call HOPELINE at (02) 804-HOPE (4673) and (0917) 558-HOPE (4673).
***
Aside from the organizations mentioned above, Globe has also created the online community Hope Bank, which aims to offer uplift and encourage anyone who needs support. If you scroll through the group's content, you'll see people sharing positive affirmations and good news amid the pandemic.
It's true that people deal with the pandemic-caused stress in different ways, but we also shouldn't keep feelings of uncertainty and anxiety to ourselves. Thanks to private institutions like Globe, mental health services are now more accessible to more people, especially those who are still working during the ECQ. Stay safe and healthy, everyone.
Art by Dana Calvo
Follow Preen on Facebook, Instagram, Twitter, YouTube, and Viber
Related stories:
Protect your mental health from the pandemic
Mental health and empathy: 'All the Bright Places' review
These Instagram accounts raise awareness on mental health
Women and mental health: Why you need to stop calling us "psychos"