https://www.instagram.com/p/B9QytEUlVXp/
@blewdavid.studios is quintessentially Gen-Z in her art. She mixes traditional media like watercolors and ink with the digital savvy of someone who likely grew up within crawling distance of a personal computer. Plus, she's well aware of how the world's burning (thank you, climate change) and how it's up to us to put that fire out.
Blew's work ethos is simple: bringing art and the spirit of environmental conservationism together through beautiful illustrations. Though Instagram became a platform for her to promote and showcase her artworks, she made sure that it was also informative by having each illustration be paired with well-researched facts regarding the subject.
"Since in the Philippines we don't have many resources and there aren't a lot of available books, I wanted to create my own santaalaman or encyclopedia," she said.
Now you might be thinking that a fine arts major and hard sciences are an unlikely pair, but really, there's more to the experience of living than can be readily captured by photographs or videos.
In a way, this gets you close.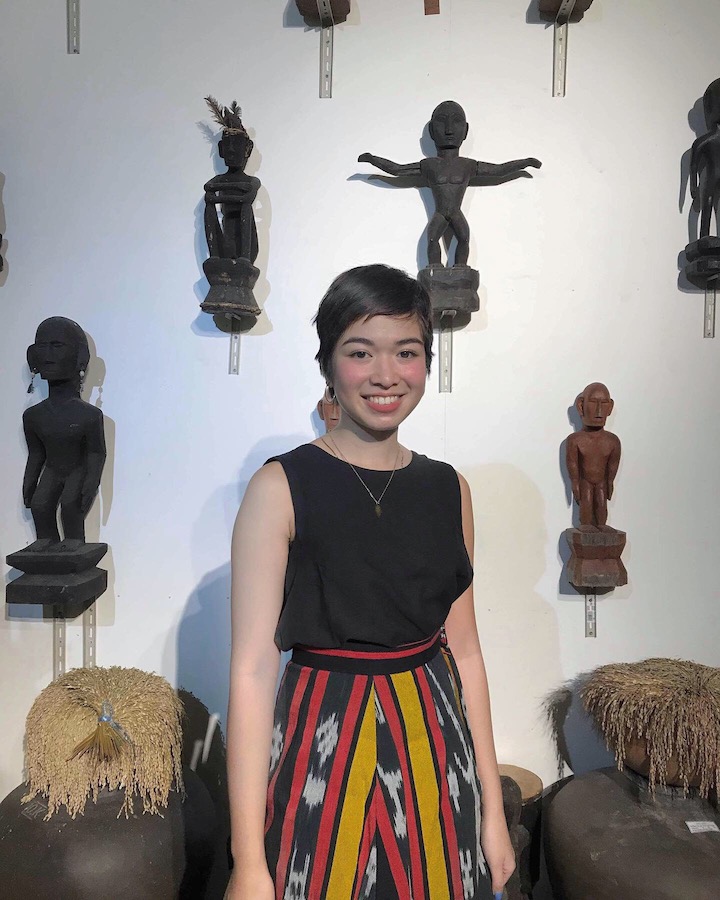 Blew's career got a jump start when the National Museum of Natural History (totally not a confusing name) in Rizal Park opened its halls to the public in 2017. She fell into scientific illustration, growing familiar with the intricacies of rendering life on-page. 
"Our biodiversity is [great] but people aren't taking care of our environment and we're losing some of the most beautiful species. I want to immortalize them through my illustrations," she says about her work. 
Blew uses her iPad to create these intricate illustrations of the flora and fauna of the Philippines but because her first love has always been traditional art, she is currently experimenting with silkscreen to give the image more life. 
"I've recently been exploring silkscreen so that the art has more character and my line artwork won't look flat" she says.
There are many species at risk of being lost to history books, so in her own way she's keeping these creatures in a time capsule. No time better than the 50th annual Earth Day to appreciate what we have and where we're going with this commemorative piece:
https://www.instagram.com/p/B_RNwDkFpni/
There's a lot more that I can say, but a picture's worth a thousand words so I'll let the artist do the talking:
https://www.instagram.com/p/B-zII2zlISC/
https://www.instagram.com/p/B-r1hK2FguD/
https://www.instagram.com/p/B44HsX0FJbV/
https://www.instagram.com/p/B4FSACHF0ma/
Photo courtesy of Blew David's Instagram account
Follow Preen on Facebook, Instagram, Twitter, YouTube, and Viber
Related Stories:
Earth Day 2019 is all about protecting animals
Earth Hour isn't the time to call humans "viruses"
How to be a strong and fierce woman? Inspire others and save the Earth
How to take care of your pets during the lockdown