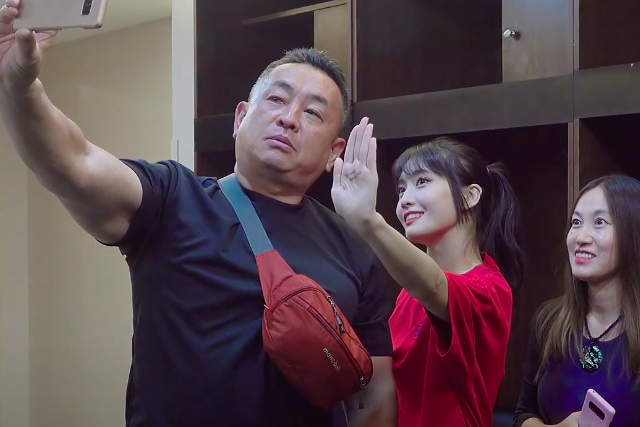 If you haven't seen the first episode of "TWICE: Seize The Light", I suggest you watch it on YouTube now. During their live press conference last Apr. 28, the girls already hinted what we're supposed to expect from the YouTube Originals documentary series. This included behind-the-scenes footage from their recently concluded "TWICELIGHTS" world tour and some tidbits from their trainee days as well. They also wanted to show a more mature side of TWICE, which veers away from their usual public reputation. 
[READ: 
Entering the world of TWICE stans
]
As the nine girls are now well into their early 20s, it's safe to assume that they've already grown so much as idols. From being the new group born from a survival reality show to becoming international icons, TWICE has proved how far dedication and passion can take you. And to ONCEs like me, each of the group's milestones has become a tear-jerking moment. 
That said, I didn't expect much from the series. Probably because Jeongyeon admitted in the press con how they didn't show all sides of the members as they wanted to show the best version of TWICE. So imagine how shocked I was after finishing the first episode. 
In the first episode of the eight-part docu series, we could see how the girls' dream of being an idol started. It was more serious—it didn't present the usual "quirky" side the girls always show in Korean reality shows when they're promoting their latest comeback. And while my heart ached for Jihyo, knowing that she's been training with JYP Entertainment since she was 10 but was deprived of the 6MIX debut, I can't help but gravitate towards Momo. 
If you're not familiar with the group's main dancer and rapper, she used to be one of the few Japanese trainees of the company. She was one of the 16 trainees who were part of the survival reality show "SIXTEEN," but was eliminated on the sixth episode (debuting with the group as a wild card in the last episode). 
[READ:
Here's the TWICE starter guide you're looking
for
]
TWICE had to make a lot of sacrifices to get where they are. They all started training at a young age, giving up leisure to really devote themselves to their dance and voice lessons. The reason why Momo's story resonated with me in particular, though, was because it dealt with family.
The docu showed just how close Momo is to her family, like how they stayed in constant communication despite being in different countries. She shared her struggle of not being able to spend much time with them because of her trainee schedule. You can also see how much her family supports her, too: There's a scene with Momo's dad where he talks about how excited he was to be travelling with his wife and daughter to Mexico and Malaysia for the tour.
It's unfortunate that family time had to be sacrificed in order to reach their dreams. It's actually very admirable how these girls used their time, which they could've use to spend with family and friends, to hone their skills. This only pushes me to power through every obstacle that comes my way. If these girls (who are from the same age group as me) can do it, maybe I can too. Another thing that struck me hard was Momo's dedication, even noting how she wanted to challenge herself even if she won't get to debut. Not a lot of people can say this and mean it. 
This episode was so emotional. As a ONCE, I'm proud of the girls for getting this far with their careers. As a dreamer, it gives me courage and confidence to move forward. And as a family-oriented person, the thought that they would always be rooting for me despite missing out on quality time with them is something that I would keep as motivation not to give up. 
Going back to their press conference, I remember that one of the girls said that this was also produced to give hope to the other idol trainees out there. It's a symbol of hope to every dreamer, especially even those who are thinking of giving up. Whether or not you're a ONCE, I definitely recommend "TWICE: Seize The Light." It's been a great experience for me since it gave me so much hope and confidence in my future. 
Screengrab from "TWICE: Seize The Light" episode 1
Follow Preen on Facebook, Instagram, Twitter, YouTube, and Viber
Related Stories:
Here's the TWICE starter guide you're looking for
Starting our June with TWICE's comeback 'MORE & MORE'
Are you all ready for Mina's return in TWICE's upcoming comeback?
Entering the world of TWICE stans