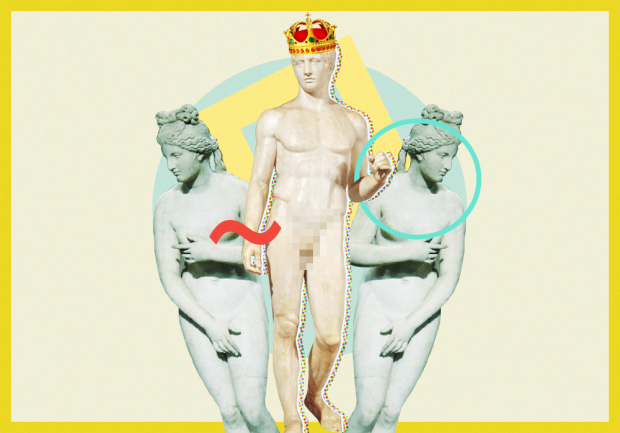 There are a lot of reasons why people choose not to watch Game of Thrones. But a prudish friend of mine has only one: she heard that a man exposes himself in the finale of season five.
To be honest, I barely registered the comparably tame moment in an already jarring episode. But instead of brushing off my friend's reaction as typical of a rigidly religious person's, I saw my acceptance of the on-screen penis as the anomaly.
I asked women who shared my friend's value system why they wouldn't tolerate male nudity on film or television. Unsurprisingly, one claimed, "it violates my chastity," crossing her arms over her chest as she said so. And as Victorian as that comment is, it does reflect the traditional society we live in.Filipinos are collectively modest. But why do men get away with delighting themselves in female nudity, while women have to be hush-hush about eyeing dicks?
Seeking to hear from a wider variety of women about male nudity, it turns out I'm not an anomaly. Maybe it comes with the rise of Tinder, a growing participation in premarital sex, global trends towards stigma-free female sexuality, or desensitization from TV shows like Game of Thrones, but Filipina women seem increasingly okay with looking at naked dudes. 
However, an annoying worldwide double standard discourages us from being vocal about it. Local culture probably plays a part as we still uphold modesty—especially that of women—as an integral part of our Filipino identity.
In reality, we're all capable of sexual desire. Whether one wants to mitigate or indulge that desire is a personal decision. We're allowed to censor certain shows from entering our screens if we're uncomfortable 
with it.
 But we should really get over censoring ourselves simply because it goes against tradition.
Art by Dorothy Guya